Masterclass
An Expert Guide To Beer Flavors & Styles
Explore the exciting diversity of beer and learn more about the different styles and flavors you can offer with this Diageo Bar Academy Masterclass.
Authors: Padraig Fox, Expert Beer Sommelier, Ian Colgan, Beer and Food Specialist
Estimated Watch Time: 41 minutes
Explore the World of Beer
No two beers are the same. Discover the unique styles and types of beer, packed with different flavor profiles and aromas. In this webinar, you'll master how to perfectly pair certain beers with food from your menu through expert tuition from sommeliers Padraig Fox and Ian Colgan.
Watch now for an exclusive view of the entire beer production process, from malting and germination to fermenting and racking, as well as top pouring and presentation tips from experts in their craft.
Key Learning Outcomes
The different types of beer styles and flavors

The beer production process and ingredients used to brew beer

Great beer-serving techniques

The best foods to pair with certain beers
Masterclass Chapters
Beer Production
Beer Flavors and Styles
Great Beer Serving Techniques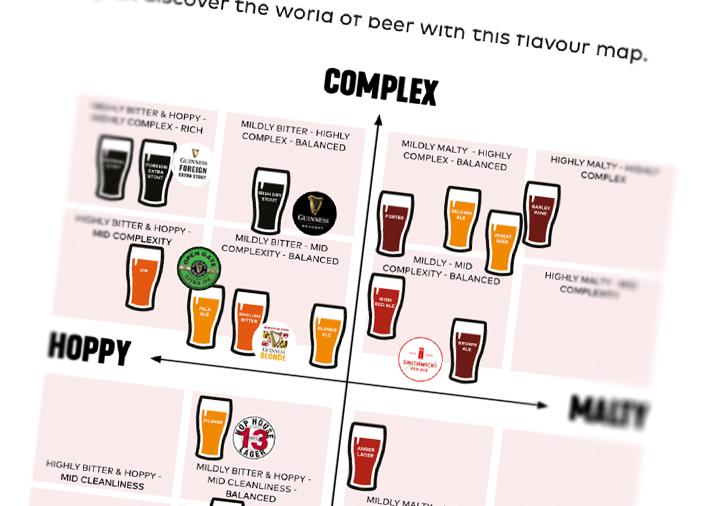 Beer Flavors Map
See where different styles of beers fall on the flavor map to better understand their tastes. Download now for easy reference and to help improve your skills.