Masterclass
Expert Guide To Rum Tasting and Mixing
Get a better understanding of rum with this Diageo Bar Academy Masterclass hosted by the award-winning Ian Burrell.
Authors: Ian Burrell, Award-winning EduTainer; Sly Augustin, Managing Director of Trailer Happiness rum-bar
Estimated watch time: 57 minutes
Become a Rum Expert
Rum is one of the most vibrant and diverse types of drinks you can offer at your bar. In this webinar, learn all about the distinct types of rum, ranging from white, spiced, and aged, and the textures and flavors you can expect.
Watch now to learn the best mixes and ingredients to combine with certain rum to craft exciting cocktails, and discover how to make rum to enhance your knowledge as a bartender.
Key Learning Outcomes
Learn about the recent rise in rum's popularity

Explore rum's history and production

Understand the different flavors and styles of rum

Learn how to taste rum like an expert
Masterclass Chapters
The history and heritage of rum
A guide to rum texture and flavors
How to taste rum and pair it with food
How to make the most popular rum cocktails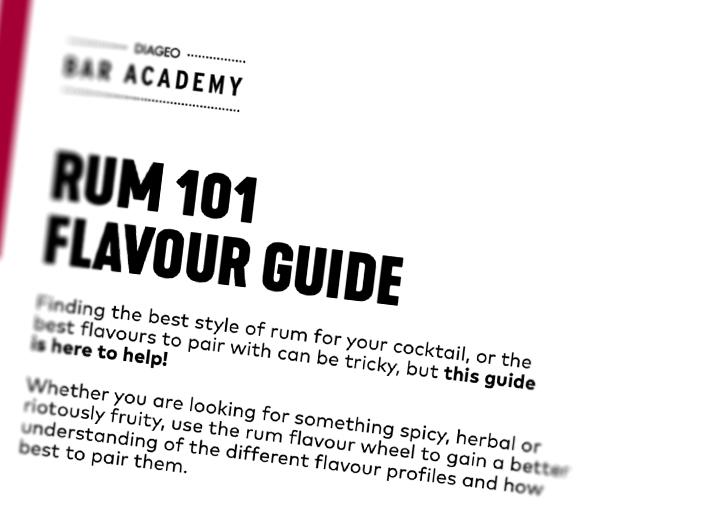 Rum flavor Guide
This comprehensive guide features explanations of all the different types of rums. Download this easy-to-follow resource to understand all the different styles, colors, and flavors of rum.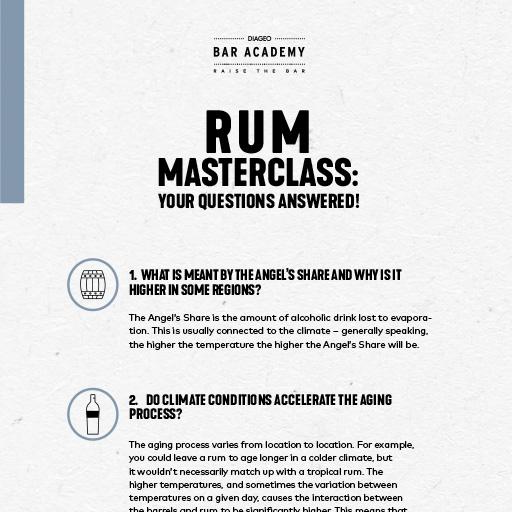 Rum Masterclass Q&A
Access more in-depth questions and answers from the live webinar session to dive deeper into the topic of rum. Download now to further pick the brains of our rum experts.