Estimated Reading Time: 5 Minutes
History & Heritage
Founded in 1987, Bulleit is one of the fastest-growing whiskeys in America. The brand attributes that growth to bartenders and cultural partners who have adopted it as their own.
Using the highest quality ingredients, the subtlety and complexity of Bulleit Bourbon comes from its unique blend of rye, corn, and barley malt, along with special strains of yeast and pure Kentucky limestone filtered water. 
Flavor Profile
The Bulleit Frontier Whiskey portfolio is distilled and aged in the Bulleit family tradition. The unique high rye content of Bulleit Bourbon provides a bolder, spicier character that is noticeably drier and less sweet than most other bourbons.
The bourbon's finish is long, dry, and satiny with a light toffee flavor.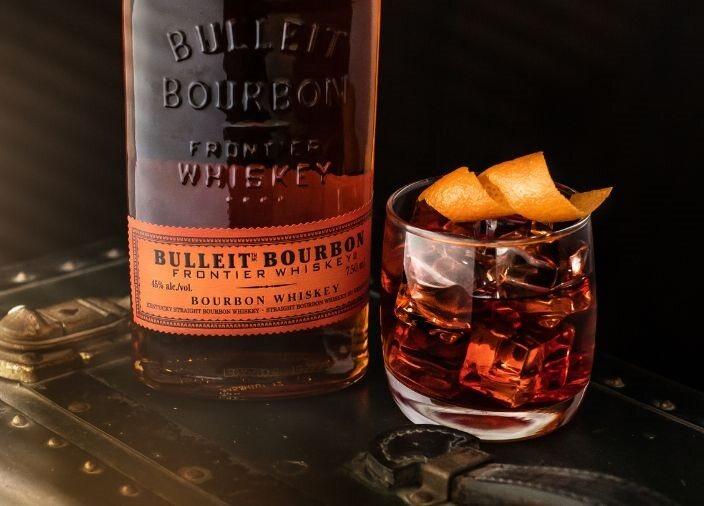 Interesting Facts
Bulleit Bourbon has been given lots of recognition over the years through receipt of many industry awards including winning gold in 2019 for Bulleit Rye 12 Year Old at the San Francisco World Spirits Competition.
Bulleit Bourbon Perfect Serves
The distinctively spicy, dry and clean taste of Bulleit Bourbon is different from many other bourbons and provides the basis for exceptional cocktails.
Bulleit Bourbon Virtual Tasting
Bulleit Bourbon 10 Year Old Virtual Tasting