Captain Morgan
Captain Morgan Dark Rum
Estimated Reading Time: 4 Minutes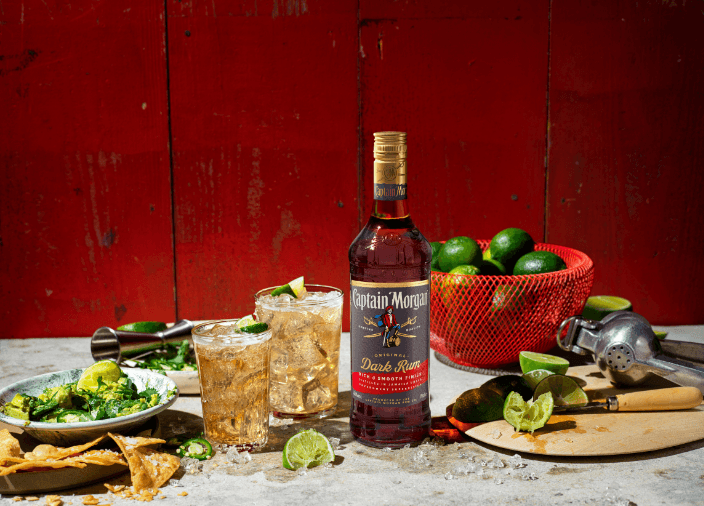 The Captain's Dark Rum isn't just any old seafarer's beverage. 
 
To make the perfect dark rum to keep the Captain's men going across the seven seas, Captain Morgan Dark Rum is aged for that heavenly oak finish, before being blended according to the brand's very own secret recipe. 
 
The smooth, rich, and oaky taste of Captain Morgan Dark Rum makes it the perfect tipple to be drunk neat or moored on the rocks.
Production Process
Fermented and distilled from sugarcane, the rum is then aged in American Oak bourbon barrels to give its rich and full-bodied taste.
Tasting Notes: Delicious flavors of toffee, caramel, brown sugar, and ripe banana with a smokey cask finish.