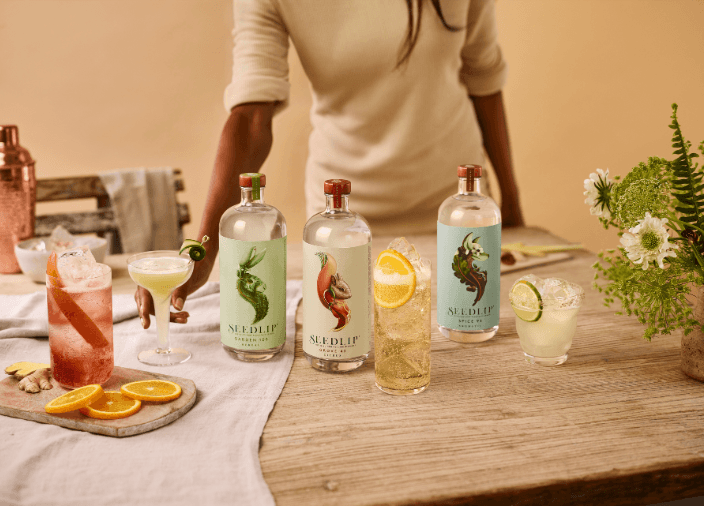 About
Seedlip is on a mission to change the way the world drinks with the  highest quality non-alcoholic options.
As the world's pioneering non-alcoholic spirit brand with distilled botanicals, it's no surprise that the unique flavors of Seedlip spirits are inspired by nature to create delicious non-alcoholic drinks.
Three unique botanical blends: citrus Seedlip Grove 42, herbal Seedlip Garden 108, and aromatic Seedlip Spice 94 make an ideal base for alcohol-free cocktails. Unleash your creativity and create the ultimate alcohol-free cocktail recipes that your guests will adore. 
Seedlip are pioneers of the flourishing no-alcohol drinks category and is proud to offer those not drinking alcohol a sophisticated, adult option. As a premium liquid, Seedlip provides an alternative way to add incremental sales for those choosing to abstain from alcohol or moderate.
The Seedlip Process
Seedlip is more than just a drink. It is the culmination of years of hard work, dedication, and passion for creating something truly special. It is a celebration of nature and the beauty of the world around us.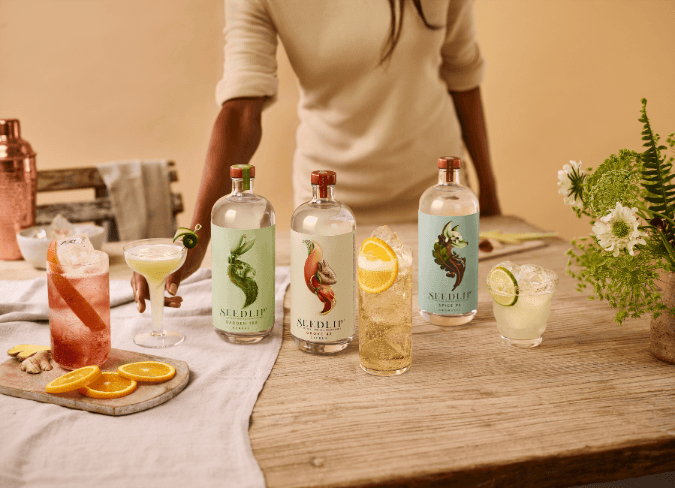 Test Your Knowledge
Discover the world of Seedlip drinks and Seedlip Cocktails - take the brand quiz now to test your new knowledge!
Take The Quiz