Blogs and Inspiration
Making the Most of the Summer Months
Learn how to get the most out of yourself and your bar during the exciting summer months. Authors: Paul Mathew, Leading Bartender
Charlie Gilkes, Mr. Fogg's Bars Creator Estimated Reading Time: 6 Minutes
Have A Smashing Summer
Bars and restaurants are often busiest during summer as guests try to make the most of the sunshine. To get the most out of this increased footfall, you must prepare for this period to thrive and have a great few months.
Consider the following opportunities to better your bar.
Create A Great Summer Menu
It's worth tweaking your menu during summer to ensure it best suits the period and offers the flavours your guests crave. When crafting your menu for summer, Paul Mathew has a few suggestions you should think about:
Use fresh local ingredients for an authentic and more engaging menu.
Offer a good ratio of lower ABV drinks, many people will want to drink less in the heat.
Plan against increased rates of dilution in the summer. Ice melts quicker in the warmth, so dilution can ruin your drinks. Make sure your glasses are ice cold before serving, and use larger ice cubes as these melt slower.
Use appropriate garnishes like fresh herbs and seasonal fruit. Make sure to keep herbs with stems in the water to remain perky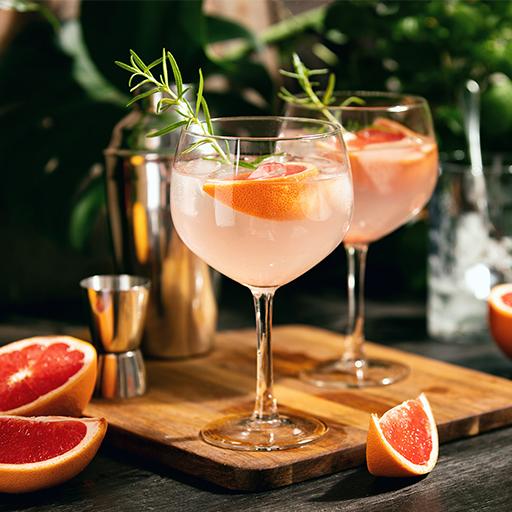 Chatterbox Cobbler
The Chatterbox Cobbler Recipe  is a fruity and eye-catching serve that is great at staying cool. Using Vodka, rose wine and crisp summer tastes of grapefruit, cucumber, and raspberry, it takes your typical balloon gin serve up a notch.
Serendipity
The Serendipity Recipe  is a harmonious gin sour with brilliant floral notes that pairs well with botanical gin. Add a salt and peppercorn rim to create a savoury balance.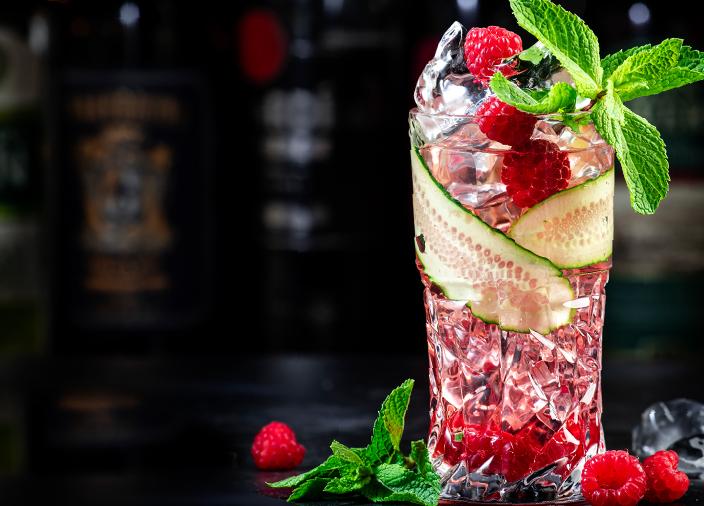 Hacienda
Everyone loves a tiki drink in the summer, with the added advantage that bamboo cups are an unbreakable and sustainable option for al fresco drinking. This is an easily modified formula for a house rum punch.
Run A Pop-Up Bar
More and more customers want to enjoy their summer drinks in unusual places. Operating a pop-up bar at festivals and events over the summer is a great way to get your bar's name out there, introduce your serves and cocktails to more people, and increase revenue over the summer.
If you're considering a pop-up bar, follow this advice from Charlie Gilkes and the team at Mr Fogg's.
Work with the right brand that suits you. Successful pop-up bars will be the ones that have great harmony between their own brand and the venues they pop up at.
Build a bar that showcases your quality and reflects your brand and what you're trying to showcase. Put in the required effort and planning to build an eye-catching bar.
Staff well. Bartending at a pop-up bar is unique to other bar roles, so ensure you get people who can live up to the standard.
Social media and marketing are critical. Make sure your customers know about your pop-up and how to find you. Promote it with photos and drinks and share the latest news and recipes.
Capitalise On Summer Sports
Summer often has many high-profile sporting events happening that guests would be looking for a venue to watch and enjoy the spectacle.
By positioning yourself as the home to watch these sporting events, you can boost your summer income and establish yourself as the place to be over the next few months.
Sports can mean busy crowds at your bar, so you must be prepared and work out how to best serve these customers. Here are some tips.
Offer a limited bar of the most popular items during busy games and matches. It allows you to clear the spirits you're not using to create more workspace behind the bar.
Have multiple bottles of spirits ready at the bar so you don't have to leave the station to replenish empty ones.
Do your prep work before the event. Cut your limes and stock your fridges before the event kicks off.
Check your glassware and ensure you have enough of the style you will use.
Ensure staff are given a run-through before the busy event so that they know what to expect and can perform efficiently and at pace.
If you're unsure about what to serve during summer sporting events, the best options are serves that are quick and easy to make on mass that is still delicious and satisfying.
Options like Captain Morgan's Spiced Rum mixed with cola and lime or Gordon's Gin with lemonade and lime are great and simple to serve quickly.
Key Takeaways
Adjusting your menu to focus on seasonal flavours and serves that do well in the heat can help you improve your summer performance.
Setting up a pop-up bar to station at events and festivals over the summer can greatly increase awareness and income.
Summer is the time of many sporting events, and your venue can use these to your advantage to encourage more guests to your venue.