Blogs & Inspiration
Six Baileys Drinks to Serve At Christmas
Not many other liqueurs are as synonymous with Christmas as Baileys. Here are some of the best Baileys' recipes to delight your guests this festive season.
Estimated Reading Time: 4 minutes
The Most Indulgent Experience
Baileys is one liqueur that bartenders will often use over Christmas. The taste and flavor profile go beautifully with various other ingredients and aromas, making it a versatile component for many great Christmas-themed drinks.
Combining rich dairy cream and Irish whiskey, Baileys is a smooth liqueur with a complex hint of chocolate and exotic vanilla in its scent. It is an indulgent drink and provides a warming sensation and a silky texture, making it perfect for the festive season.
Baileys is a great ingredient to use in a creative cocktail as it can really enhance and bring out the complexity of other flavors in the drink.
Ready to get creative? Here are six Baileys serves that will delight your guests this holiday season.
Flat White Martini
This Baileys cocktail is a delicious twist on the classic Espresso Martini. Creating this cocktail with Baileys results in a smoother and creamier mouthfeel. Serve as a digestif dessert cocktail for a defined endpoint of the night and be sure to use fresh espresso and quality vodka for a refined serve. 
Alter this Flat White Martini recipe by swapping vodka with spiced rum to create a Flat White Rumtini. Also, add a fragrant touch of nutmeg as this will create a warming drink that fits in well with the Christmas season.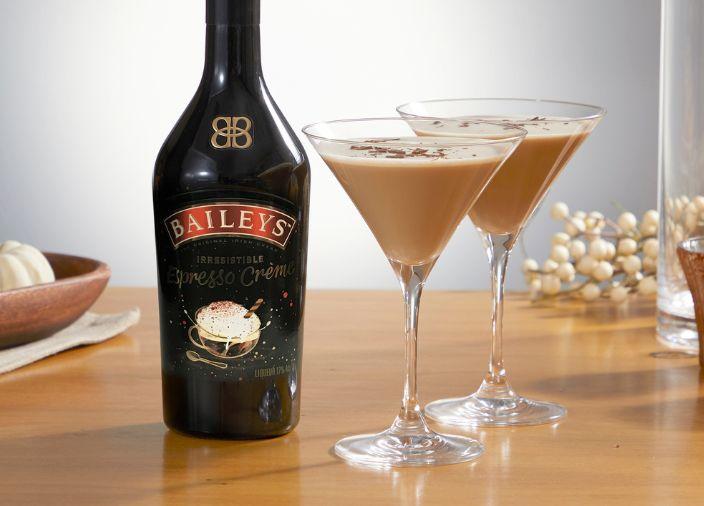 Baileys Reindeer
This Baileys recipe is designed to be visually impressive and is served in eccentric glassware. The Baileys Reindeer is a milkshake-like recipe, calling the creator to shake Baileys with cold milk and ice and serve in a chocolate reindeer. The toppings of whipped cream and sprinkles add a sweet and appealing finish. This drink is a great option to offer as a special. 
Although a festive favorite, you don't need to keep The Baileys Reindeer as a seasonal drink, as you can serve it in mason jars or halved coconuts so that it can suit other occasions all year round.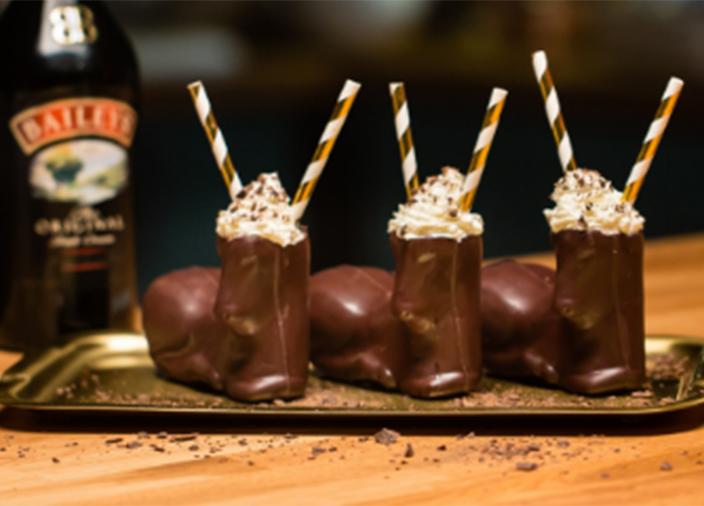 Baileys Hot Chocolate
The welcoming warmth of hot chocolate makes it a perfect drink for the colder months. Elevate the experience by adding Baileys in your usual hot chocolate serve to create a Baileys Hot Chocolate. The liqueur compliments the cocoa flavor, creating a more complex and flavorful drink.  
Make this drink special with the garnishes, as you have many different options to customize the drink to your tastes. Line your glass with chocolate sauce and top with whipped cream and roasted marshmallows to turn this into an extravagant creation.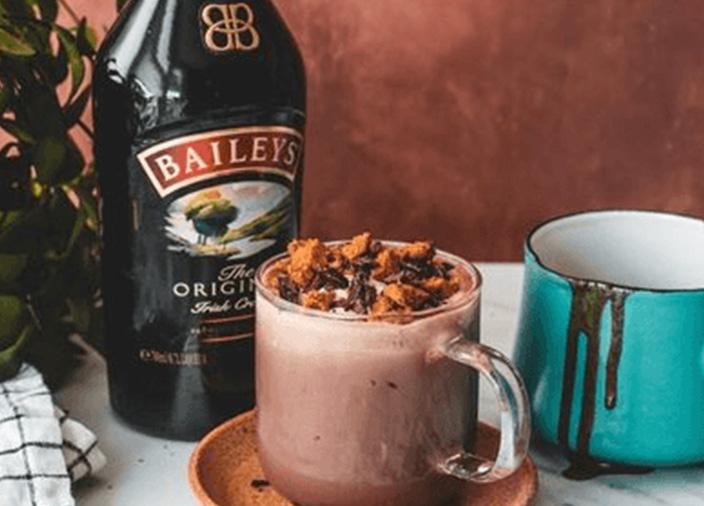 Baileys Tiramisu
Offer Baileys Tiramisu to your guests to provide a refined and fancy-feeling Baileys drink that's actually pretty simple to make. The combination of Baileys cream, vanilla, and subtle mascarpone creates a rich, Christmas-like drink. 
To make Baileys Tiramisu, just combine espresso with mascarpone and top with a mixture of Baileys and vanilla syrup. 
Hazelnut & Praline Choctail
Served in a chilled coupe glass, this decadent dessert cocktail is a great way to end a tasty Christmas meal. Shake Baileys with hazelnut syrup, praline syrup, and milk to create the Hazelnut & Praline Choctail that embodies all the flavors and tastes of the festive season.
Replace the hazelnut and praline syrups with gingerbread syrup for another traditional alteration to create a spiced Gingerbread Martini.
Baileys Over Ice Cream
Baileys Over Ice Cream is as classic as it comes. Great tastes are not often complicated and this serve is a fine example of that. Top your ice cream with 50ml of Baileys to enhance the flavor and create a smoother and silkier Christmas dessert.
Indulge your guests with the simplicity of vanilla ice cream and Baileys, or play around with other flavors to find great combinations.
Key Takeaways
Baileys flavor profile makes it a great component for many cocktails.

The Irish Cream helps make for smoother, silkier cocktails.

Baileys is a perfect liqueur for Christmas drinks.