Article
Designing Unforgettable Low and No Alcohol Cocktails
Dive into cocktail recipes, complimentary food pairings and menu tips to elevate your guests' low and no alcohol cocktail experience.
Estimated read time: 4 minutes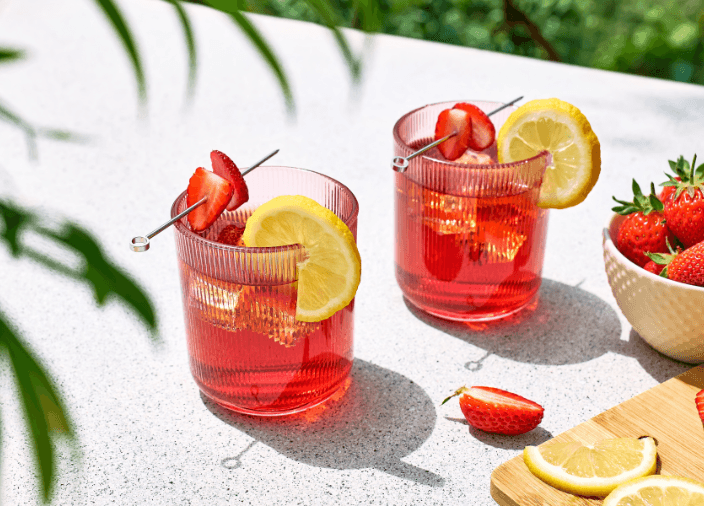 No alcohol? No problem.
With changes in consumer preferences, a greater interest worldwide on wellbeing and a desire for more choices and flavors, venues have an opportunity to offer a meaningful guest experience with a diverse range of low and no alcohol cocktails. This article will let you dive into low and no cocktail recipes, complimentary food pairings and menu tips.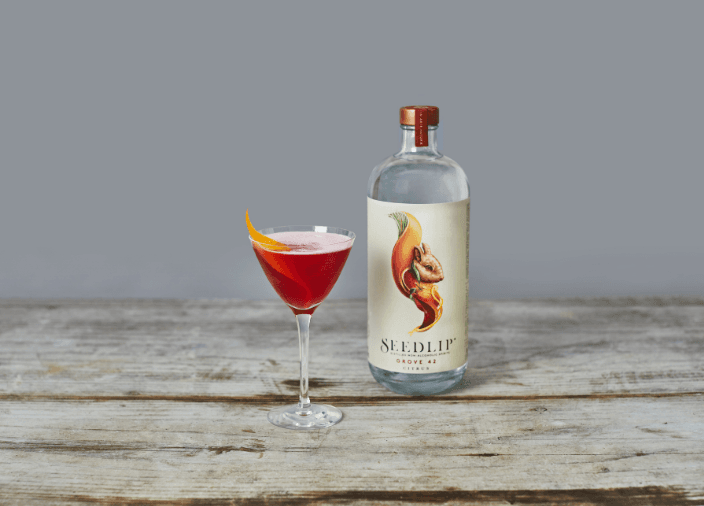 What is the difference between no and low ABV?
Low ABV stands for low alcohol by volume, and no ABV stands for no alcohol by volume or zero alcohol.   
At the

stronger end

of the low ABV spectrum, cocktails may include

small volumes of 80-proof spirits

such as tequila or gin. 

 

At the

weaker end

of the low ABV spectrum,

lower-proof spirits

like

Ketel One Botanical

, vermouths, sherries and other spirit-adjacent elements can

achieve a complex flavor profile without the spirituous punch.

 

No ABV or zero alcohol

drinks use

non-alcoholic spirits

like Seedlip

,

teas, juices, ferments, and flavored mixers to create cocktails that deliver flavor and complexity.

 

It's worth noting that the

margins on no alcohol cocktails can be more significant

due to the lower cost of ingredients.

 
Four Tips to Showcase Your Low and No Alcohol Offering
Back Bar Categorization

: Consider grouping low or no alcohol spirits to help customers see what's on offer.

 

Menu Listing

: Create a section in your menu for low or no ABV drinks or blend drinks alongside their alcohol equivalent so customers can easily switch between the two.

 

Half Serves

:

Offer a 'half-cocktail' to keep the alcohol level low so guests can try more of your creations. 

 

Food and Drink Pairings

: Take inspiration from the Italian tradition of Aperitivo and offer an early evening Aperitivo menu with low and no cocktails and small bites like cheeses, charcuterie, bread and olives.

 
Four Tips for Great Low and No Alcohol Cocktails
Reverse Classic Cocktails

: Reverse the specification on a traditional classic cocktail with spirit and vermouth, to highlight the wine and bring down the ABV.

 

Tannin and Spice:

Replicate depth of flavor by using ingredients high on spice whilst replacing wine tannin and mouthfeel.

Bespoke Ingredients

: Source local ingredients to make bespoke syrups, cordials, infusions, tinctures, ferments and pickles to add flavor, complexity and intrigue to your low alcohol signature serves.

 

Sherries and Kombuchas:

Substitute the base spirit in a Manhattan with dry sherry or play around with house fermentations like kombuchas to pump up the flavor dial.

Great Tasting No and Low Cocktails
We asked three experts for their favorite low and zero-alcohol cocktail recipes.
Key Takeaways
Health and Innovation:

Global trends towards health-conscious drinking and exciting innovations like Seedlip, Ketel One, or Guinness 0.0 are driving greater availability of choice for no and low alcohol drinks and cocktails.

Understanding Low and No ABV:

Low ABV drinks contain lower-proof spirits, while no ABV drinks rely on no alcohol spirits, teas, juices, ferments, and mixers to achieve flavor and complexity.

Showcase Your Offering:

Share what's on offer with your guests by grouping your low or no alcohol spirits on your back bar and consider ways to highlight or group low or no ABV cocktails on your menu.

Add a Little Italiano:

Try offering a

light Aperitivo, pairing small bites with no or low alcohol signature serves.

Create Low and No Alcohol Signature Cocktails:

Use local ingredients to make bespoke syrups, infusions and pickles, and experiment with sherry and house fermentations like kombuchas for added flavor and complexity.
Discover more inspiration
As the popularity of low and no alcohol drinks continues to grow, this category is a unique and potentially lucrative opportunity for venues and bartenders to push the boundaries, stand out from the crowd and provide an intriguing, exciting and inclusive experience for their guests.
Discover more inspiration, including career advice, sustainability tips, global trends and so much more when you subscribe to the Bar Chat podcast.