Who Needs Champagne
Pop, fizz, clink, sip and enjoy! Is there truly anything better than the bright cascading enthusiasm of a carbonated drink rolling around on your tongue? Read on as 2021 US Bartender of the Year Adam Fournier explains how the beautiful flavors of a carbonated, well-balanced cocktail can uplift the tastebuds.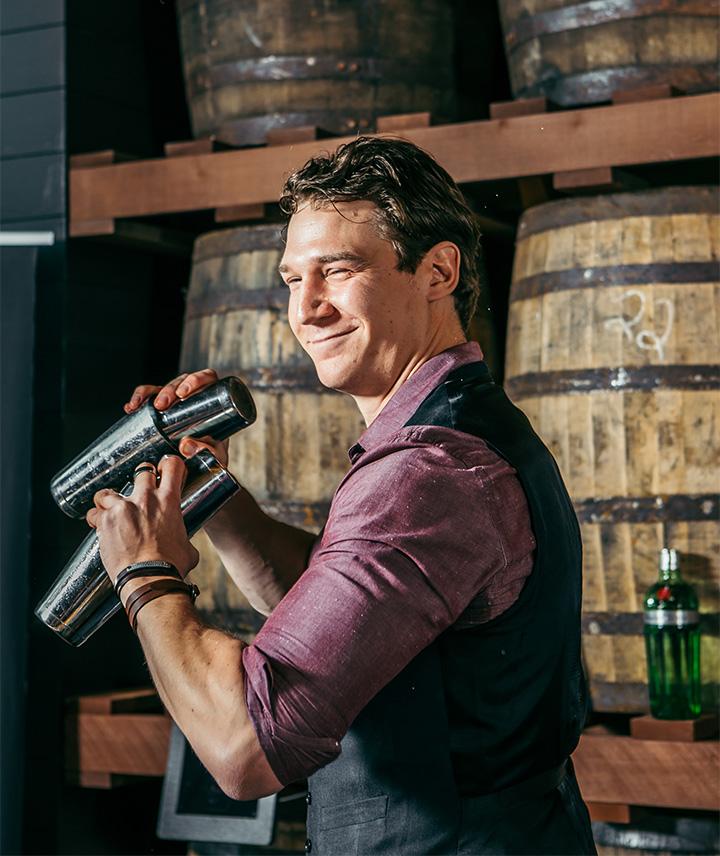 Champagne
Nowhere is the joy and love of carbonation and bubbles more on display than on New Year's Eve and the traditional champagne toast. Yet why should champagne have all the fun when there's a whole wide world of wonderful bubbles in cocktails to celebrate with?
Harry Craddock famously said that we shake a cocktail to wake it up and nothing wakes up a cocktail more than carbonation. The easiest way to add carbonation is to simply top an otherwise finished drink with something fizzy. Time-honored classics like the Tom Collins, the French 75, and even the notorious Ramos Gin Fizz all utilize bubbles to create a more refreshing and effervescent drink. If you are going to stick to the tried and true I have two pieces of advice.
Advice
The first is to let as much of the dilution come from the carbonated ingredient as possible. For Collins style drinks I'll often utilize a whip shake, taking only a few ice cubes and whipping the non-carbonated ingredients together in the tin. This creates the aeration and emulsification that we want from a shake while keeping the dilution to a minimum. This allows more of the carbonation to shine in the finished product.
The second piece of advice is the experiment with your bubbles! A simple Tanqueray no TEN and tonic can reach new heights by swapping in a citrus tonic. Or a Tom Collins can gain new depth by supping in an orange cream soda. Have you ever thought about a French 75 with a sparkling rose? The carbonation in these styles of drinks is also a vehicle for dilution but they can also add new flavors while diluting.
Bubbles
But let's say you really, really love bubbles. So much so that simply topping with bubbles isn't going to satisfy your needs. Well, you're in luck because the modern bartending age has all sorts of ways to fully carbonate your beverage in a process called forced carbonation. There are dozens of handy guides online for building your own carbonation rig but by far the easiest way is to use a home carbonation system like the Drinkmate. It's a system that I use behind my own bar and is designed to carbonate any kind of liquid so your danger of overflow is incredibly limited.
Carbonation
Now with the ability to fully carbonate anything at your fingertips, it's time to build a celebratory batch. Another added benefit of force carbonating a drink like this is that it allows you to build a large batch of serves at once that if properly stored will hold their bubbles for the evening allowing you to both host and celebrate at your New Year's party without being trapped shaking and topping cocktails all evening.
Since you are essentially making a single drink for many people I'd recommend making it as crowd-pleasing as possible and ideally as light on sugar as you can so you don't interfere with anyone's brand-new New Year's Resolutions. With that in mind, I've got a recipe here for you using a Vanilla Monk Fruit Syrup to create a New Year's Resolution Mimosa to satisfy all of your guests.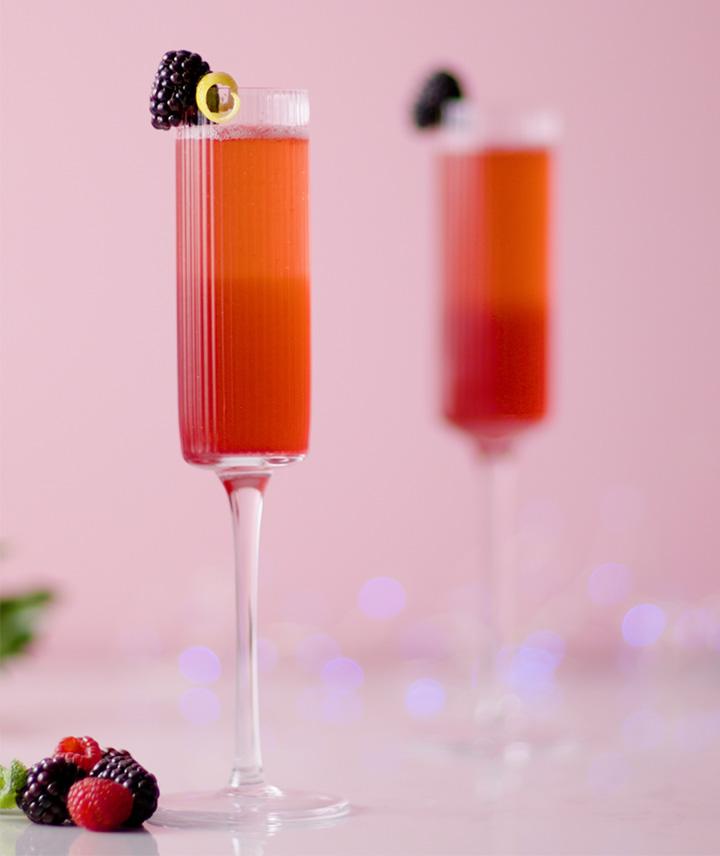 New Years Resolution Mimosa
Toast to a flavorful start with our New Year's Resolution Mimosa! Crafted with Tanqueray No TEN gin for a touch of sophistication, blended harmoniously with zesty lime juice, orange juice, and a guilt-free hint of vanilla. This effervescent delight promises a bubbly and refreshing way to usher in the new year!
Midnight Fizz
Introducing the Midnight Fizz, your sparkling celebration without the need for fancy equipment. Unleash your inner scientist with these meticulously crafted elements and experience a fizzy spectacle that's worth the preparation – a delightful toast as the clock strikes twelve.