How Social Media Can Benefit Your Bar
Discover how social media can drive footfall to your bar, improve your guest experience and benefit your bottom line.
Estimated Reading Time: 5 Minutes
The Power of Social Media
Social media is one of the best ways to promote your bar or venue. Today, customers don't look for bar recommendations in newspapers, magazines or even review websites. Instead, they look for inspiration and suggestions directly on their social feed.
Get your venue seen by leveraging social media in the right way. You have the power to show off your unique charm, personality, and style on socials while interacting directly with your customers.
Still not using socials for your bar? Learn the top four benefits of getting online.
Socials Get Your Bar Seen
Social media is the first place many demographics turn towards to get information. 18-25-year-olds increasingly search more on platforms like Instagram and TikTok instead of Google.
You may have a website, which is still vital for bookings and sharing your menu, but if you don't have a consistent presence on social channels, many potential customers may not find your bar.
Some tips for getting started:
Post content at least a couple of times a week to show your venue is active.

Regular updates can include a change in opening hours, promotions, or new menu items – pictures of delicious new drinks will entice your guests to try them.

Engage with your followers by responding to comments and DMs.

Add your location to your profile and tag it in posts so guests can easily find you.
Social Media Is Good To Your Bottom Line
There are minimal costs involved with using social media – and in some cases can even be free, making it an extremely cost-effective way to advertise and promote your business.
Social media can also be far more effective than traditional channels like flyers and magazine ads. More people are online than ever before, increasing your bar's chances of being seen.
You can also run targeted ads on most social platforms. These will cost a small amount but allow your posts to be seen by an audience that are the most likely to become your customers, even if they don't follow you.
On social media, it's easy to:
Promote your drink menu

Showcase new cocktails and serves

Build hype for an event

Show off your venue's interior style

Share awards and recognition to build trust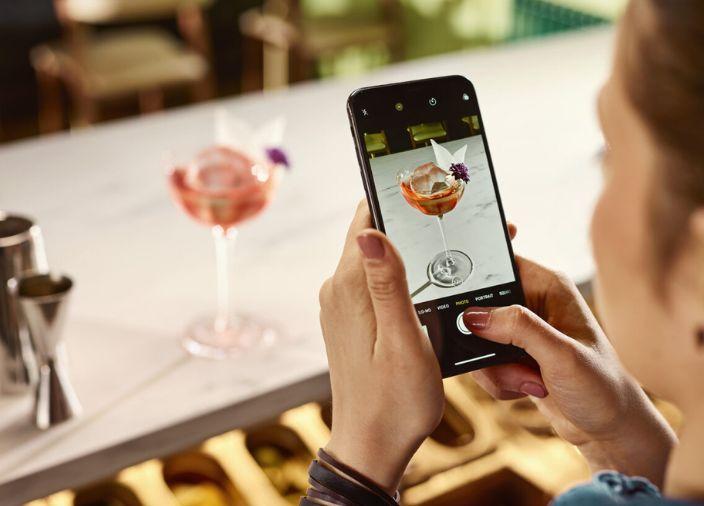 Engage with Your Customers on Social Media
Social media is great for bars and venues to connect directly with customers. Many will contact you via your social page to find more information before committing to a visit, so having a page helps you improve customer service and footfall.
It can also be a good place for people to leave reviews, which you can respond to quickly online to continue the dialogue and find resolutions if the reviews highlighted areas that might need improving.
The ability to communicate directly with customers allows you to build relationships and loyalty, and it's also a convenient place to answer booking enquiries, creating more revenue streams.
Upskill on Social Media
Social media is for more than just showcasing your bar or venue. Follow industry experts and some of the world's best bars or other venues you admire to learn more about the industry and get inspiration on how to improve your offering.
Social media can give you a wealth of knowledge if you connect with the right people – this is your opportunity to tag, comment or DM some of the biggest names in the industry. Plus, engaging with some of the industry greats could get your bar noticed and put you on the map.
The online world has become a big part of bartending, especially when promoting yourself or your brand. Become a Diageo Bar Academy Member to learn more digital skills and improve your career and business prospects.
Key Takeaways
Your bar should have a strong presence on social media, posting news, updates, and information to help attract guests.

Social media can help your venue be seen by more people and allow you to talk directly to your target customers.

Social media is cost-effective and a great way to reach a large but relevant audience.

Social media is a great place to learn by following industry experts for insight and inspiration.