Favorite Hobbies that Help Bartenders Relax
Discover some of the best hobbies, activities, and pastimes renowned bartenders use to help them relax and unwind.
Author: Millie Milliken
Estimated Reading Time: 6 Minutes
Unwind Like The Best of Them
Many bar professionals are devoted to their craft, but that doesn't mean that it should be all-consuming in their lives.
Bartending can be stressful at times, and because of that, it's helpful to have different hobbies that allow you to mentally and physically step away from the bar counter.
Join award-winning spirits and cocktail writer Millie Milliken as she looks at what leading bartenders do to unwind.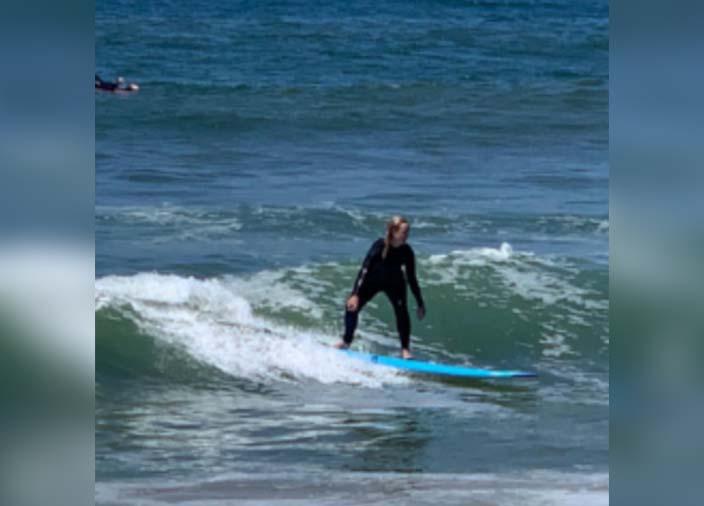 Making Waves While Catching Waves
Surfing is an often-overlooked pastime when it comes to mental wellbeing, but surveys suggest riding waves can be great for our mental health. According to a Blue Health survey, 75% of 5,000 UK-based surfers said the cognitive effects of the activity were more beneficial than the physical ones.
For Pippa Guy, who's worked in prestigious locations like The Savoy, surfing was an activity she turned to while already in the industry. Surfing helps her turn off her mind and reset her body between busy periods.
It also acts as a way for her to reconnect with her family, especially her sister.
She's a doctor who works crazy hours, like hospitality… It means you have to set aside a weekend to see each other, so it worked really well in getting us to spend more time together.
Pippa Guy
Surfing helps you learn how to go with the flow. The skill of waiting for the perfect wave to catch is transferable to bartending, as it teaches patience and develops a calmness that can help in high-pressure situations.
For Pippa, surfing is a reset method where she can find somewhere peaceful and remove herself from the typical stress of high-end bartending.
Think Tactically with Chess
Chess is a fantastic pastime if you want to improve and develop your brain function. It stimulates the logical and analytical left hemisphere of your brain but also brings the right side alive thanks to the need for creative thinking.
Chess is a quiet, deliberate pastime that's great for bartenders. Davide Segat, bar manager at The Nomad in London, has been playing since he was eight and uses it to help him relax while developing skills that can benefit his bartending.
For Davide, chess helps consolidate skills like planning, learning from mistakes and failures and the ability to make sacrifices, all essential things for a bar manager.
The game provides an excellent alternative thing to focus on, helping bartenders feel well-rested when they go back to their shifts.
It's something that helps me, it's a passion…. It's helped me over the years in certain situations in my life
Davide Segat
Helping Others to Help Yourself
Helping others is rewarding and trying to assist others can drastically benefit your mental wellbeing.
Of course, the main driving force for volunteering and helping others should always be about wanting to make a difference. Still, organizations have found many wellbeing benefits as well. Supporting others can help with stress, anger, and anxiety, which helps in hospitality.
Hospitality consultant Anna Sebastian has been volunteering for a while, working with Under One Sky to help feed and clothe countless rough sleepers in London.
These experiences have helped Anna enhance her interpersonal skills and build empathy, which can be used behind the bar to make you a better customer host.
Reach New Peaks with Climbing and Hiking
Outdoor activity has long been known as a great mental activity, but mountain hiking takes things to a new level.
An activity loved by Diageo ambassador Jenna Ba, it's a physical yet meditative hobby that has a slew of benefits for those in the bar industry.
Being outdoors in nature helps boost your mind and reduce stress and conquering challenging climbs or walks can provide a great sense of personal achievement.
Mountain climbing is another avenue for bartenders to achieve something and overcome challenges, which can help strengthen the mind and improve the mindset between shifts.
It's about appreciating and interacting with the culture of the people from that country… It's not about reaching the peak, it's about reaching your maximum potential.
Jenna Ba
Wellbeing is an important part of bartending. You'll struggle to excel if your mind isn't right. Join Diageo Bar Academy to learn more about how to improve this.
Wellbeing is an important part of bartending. You'll struggle to excel if your mind isn't right. Join Diageo Bar Academy to learn more about how to improve this.