Blogs & Inspiration
Kitchen Meets Bar: Expert Tips on Drinks Pairing and Cooking
Explore our expert tips and learn how the kitchen and bar could collaborate more.
In a rush? Check out our key takeaways at the end of the page instead.
Estimated reading time: 5 minutes
Food and Drink is at the core of the hospitality industry. The crossovers between both are endless and can add real value to a customer's experience and save money for the business.
The kitchen and bar can work together to save costs and improve the customer experience. We explore how the kitchen and bar can share ingredients, make delectable pairings, and keep customers coming back.
Read below for some top tips on how to combine the work of the bar and kitchen.
Make profit from Waste
In some cases, kitchen waste materials can be used in the bar. This encourages original thinking, sustainability as well as boosting profits.
For example, you can use lemon peels make a citrus syrup or leftover mint stems in a mojito.
Top tip: Create a list of ingredients that are used in the kitchen and bar and find ways to reuse their bi-products or remainders to save on costs and minimise waste.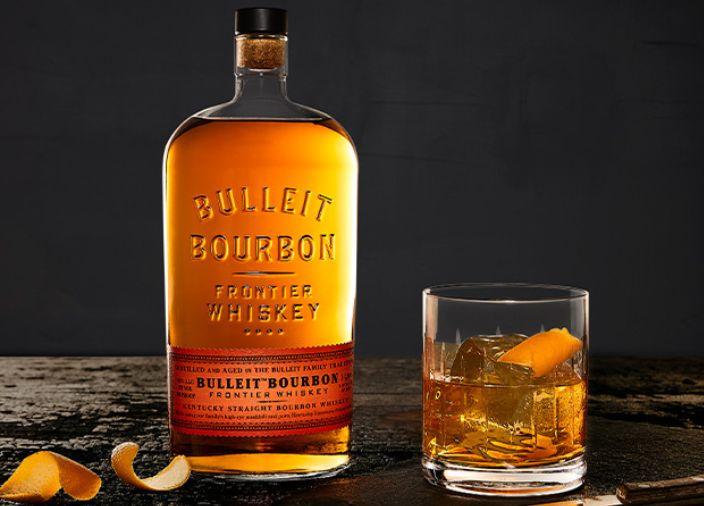 Cooking with Spirits
Some dishes require a liquid element to enhance flavours. The bar team can prepare this during their service.
The bar can create sauce-making infusions, bitters, alcohols and syrups. Examples include brown butter-washed Johnnie Walker for a fish sauce and Tanqueray infused with anise for a deer sauce.   
Or spirit-infused butter that spreads literally on everything. For example, Bourbon, like Bulleit Bourbon, offers a beautifully toasty and vanilla-forward flavour for your butter.
Another good choice is Tequila, which you can use in everything from ceviche to sauces. For instance, you can add Don Julio Blanco to a Chimichurri to go on everything from fish tacos to steak.
The most important thing when cooking with spirits is don't be scared. Experiment and keep it simple!
Food and Spirits Pairings Deliver
Food and drink menus that work together build sales. Bartenders should be able to talk about the role of both the food and drinks to the customer, how each complements the other to improve the customer experience and repeat visits.
Treat Guests During Occasions
Aperitif and digestif occasions are great for brunch, lunch, and dinner. The aperitif occasion is one of the best to serve food alongside spirits; the palate is fresh and responsive to flavours. Mentally, guests are anticipating food so it can be a great time to offer complementary drinks.
For example, a starter of fresh crabmeat salad, pairs well with Tanqueray No. TEN and tonic with grapefruit, which could be served as an aperitif. Or a Ketel One Bloody Mary can be served at a brunch.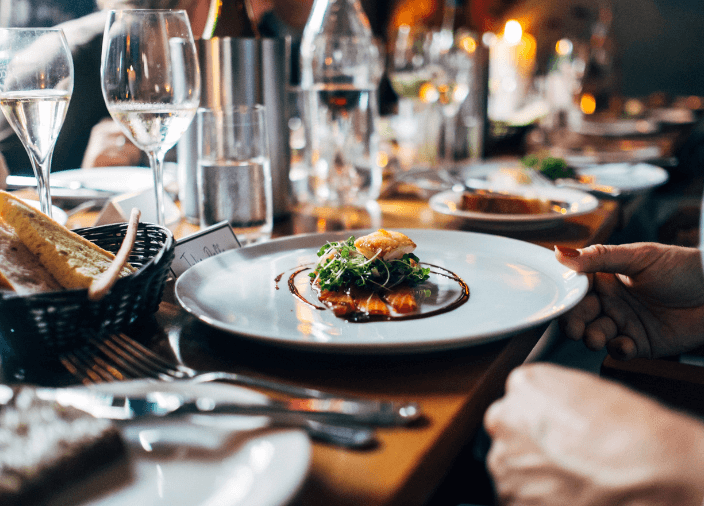 Right flavour, right time
Different flavours and different styles of drink fit into different occasions, and you should have a menu that takes this into account.
To help this, categorise different spirit brands based on flavours. Then, match these with appropriate meals and eating occasions.
Food & Cocktail Moments
With guests increasingly keen to experiment with new flavours it provides an opportunity to offer cocktails as an option.
Pre-or post-meal moments are ideal to introduce guests to something adventurous, be it the ultimate Gin and Tonic to start off with, or a delicious Espresso Martini to finish.
Key Takeaways
Reuse unwanted kitchen ingredients in the bar to minimise waste and boost profits

Aperitif and digestif occasions are ideal opportunities for serving spirits or cocktails

Create a menu that recommends food and drink pairings for different occasions

Pre- or post-meal moments are perfect to introduce guests to cocktails

Spirits like Tequila and Bourbon are versatile for cooking.