One of Scotland's oldest licensed distilleries, Oban whisky owes its rich Highland character to its very long fermentation process.
Estimated reading time: 3 minutes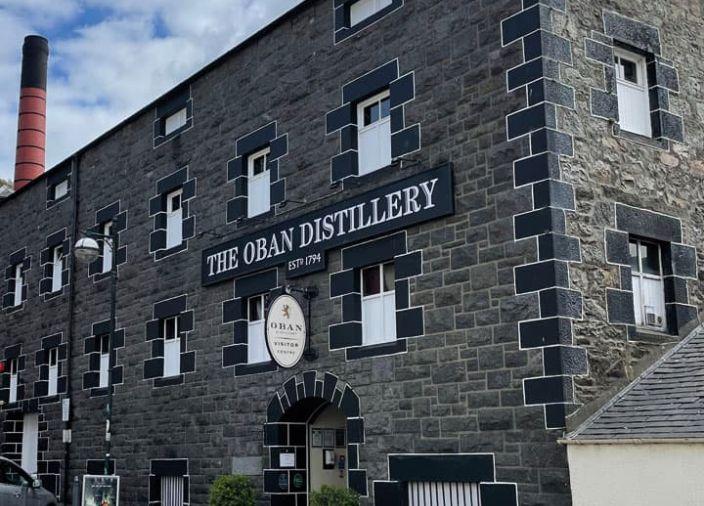 Oban distillery
When brothers Hugh and John Stevenson arrived at the frontier of the Hebrides Islands in 1793, they found little more than a natural harbour and a windswept view. Here they opened the Oban Brewing Company, with 'Cowbell Ale' being the first production followed by whisky the following year.
The business remained in the Stevenson family for three generations, until local merchant Peter Cumpstie purchased it in 1830. In 1880, the railroad steamed into Oban, inaugurating a new age of improved communication and transport.
Today, Oban is made using only the finest barley, malted to the distillery's own particular specification, with the liquid distilled using tiny lamp glass-shaped copper pot stills that are among the smallest in Scotland. From here Oban is slowly condensed in wooden worm tubs outside among the rooftops, exposed to the salted sea air, which bring a distinct depth of flavour to this renowned whisky.
Flavour Profile
Well-paced, beautifully textured and sweetly generous, Oban 14 Year Old's warming richness is neatly balanced by a smoky spicy-dryness.
Perfect Serve
Oban 14 Years Old is best served neat in a tumbler with a little cool spring water.