Masterclass
The Art of the Highball with Johnnie Walker Black Label
Authors: Tom Jones, Global Ambassador for Johnnie Walker, Ali Reynolds, The UK Ambassador for Johnnie Walker
Estimated watch time: 30 minutes 42 seconds
Watch Johnnie Walker Brand Ambassadors, Tom Jones and Ali Reynolds, as they discuss Scotch whisky and its flavours, the regions of Scotland, and why Johnnie Walker is perfect for highballs.
The Versatile Cocktail
Whisky highballs are quick and easy to make with countless possibilities to address the unique needs of your guests. With only three key ingredients, highballs are a perfect serve to add to your bar menu and treat your guests to exquisite drink varieties.
The Secret Is in the Details
Crafting excellent whisky highballs for your guests is quite a straightforward process. But you need to pay attention to the quality and choice of whisky.
In this Diageo Bar Academy masterclass, watch as Johnnie Walker Brand Ambassadors, Tom Jones and Ali Reynolds, discuss the Johnnie Walker Black Label, Scotch whisky flavours, and the different regions of Scotland to help you understand why the Johnnie Walker is perfectly suited for making highballs.
You'll also learn how to sell highballs and impress your guests.
Key Learning Outcomes
Get familiar with Scotch whisky and its flavours

Learn the four regions of Scotland and their role in Scotch whisky

Understand how to make highballs with Johnnie Walker Black Label

Learn to promote whisky highballs in your venue
Masterclass Chapters
What makes scotch 'Scotch'?
The Four Corners of Scotland & Highball Cocktail Demonstrations
Promoting Whisky Highballs in your Venue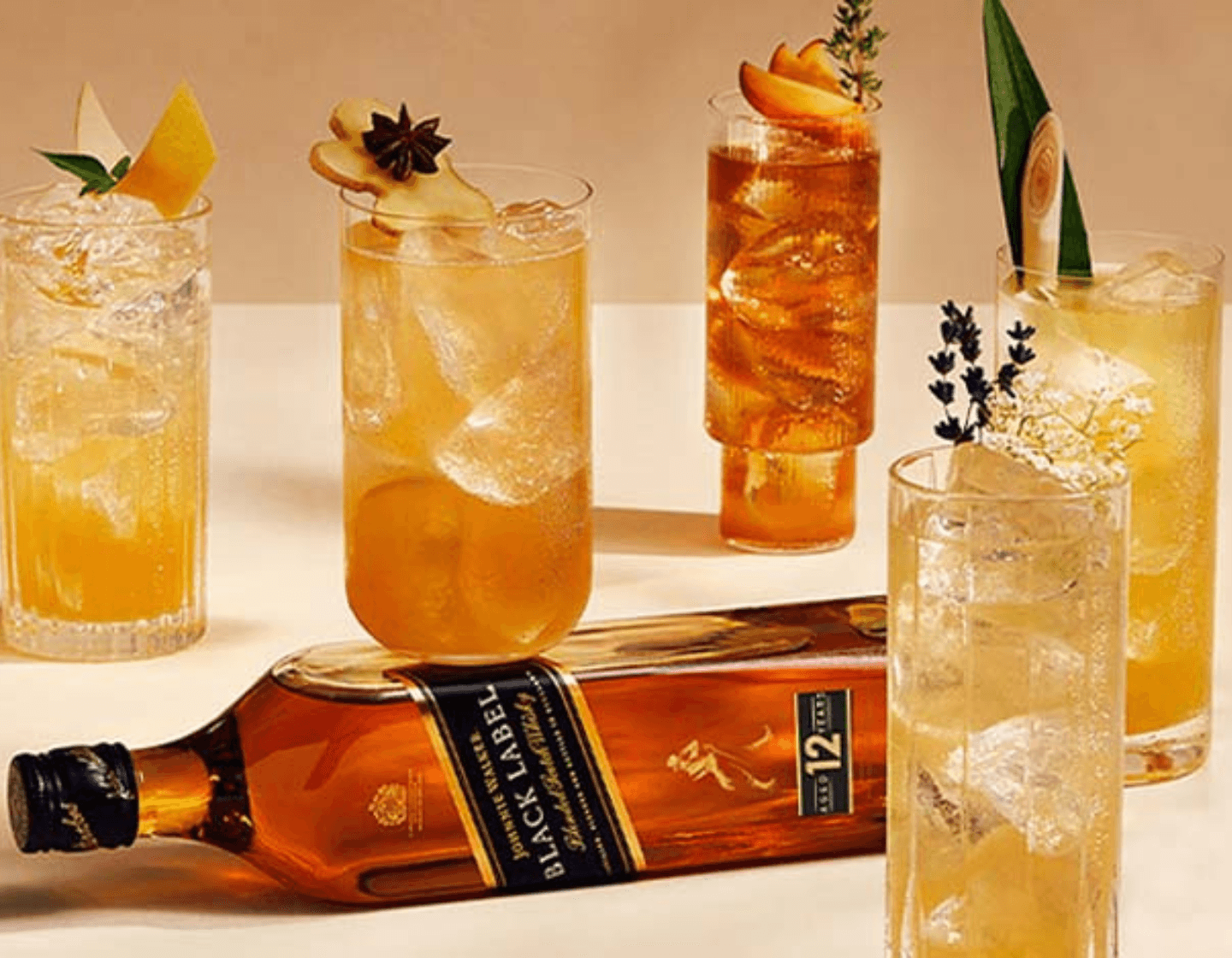 Create the perfect whisky highball
The Highball is a drink for all ages and it's perfect for day drinking. Adding this simple drink to your menu helps to expand your offerings. Download this handy resource to learn how to make the perfect highball cocktail.