The benefits of brilliant batching
Batching cocktails is a tried and tested way for bar operators to deliver consistent cocktails quickly, reducing stress on staff and wait times for guests, and enabling you to serve more people more cocktails, more often. There are a wide variety of different options for batching to suit different styles of service.
Estimated reading time: 4 minutes
Ever since the concept of the cocktail has existed, the technique of batching ingredients has been used to deliver delicious drinks consistently, and with speed and efficiency. Many of the world's best bar operators utilise batching to allow their bar teams to focus on delivering an amazing guest service and beautifully garnished drinks. There are a wide variety of different batching techniques, from pre-mixing simple, single serve bottled cocktails through to complex multi-serve keg and draught systems. Here, we'll give you the lowdown on some of the different techniques for creating brilliant batches.
Where it all began
Cocktail batching has been around for quite some time, after all the drink choice for many in the 18th century was punch, a well-known form of batched cocktail that requires no shaking or stirring. Jerry Thomas is often considered as the father of cocktail mixology. In fact, his Bartender's Guide from 1862 includes recipes for pre-bottled cocktails. In the 1950's, Trader Vic and Don the Beachcomber, founders of the Tiki cocktail movement, also used the batching technique to keep their cocktail recipes a secret from their competitors.
Today, modern bars like Sexy Fish, are batching cocktails en-masse in off-site prep kitchens before distributing to various sites.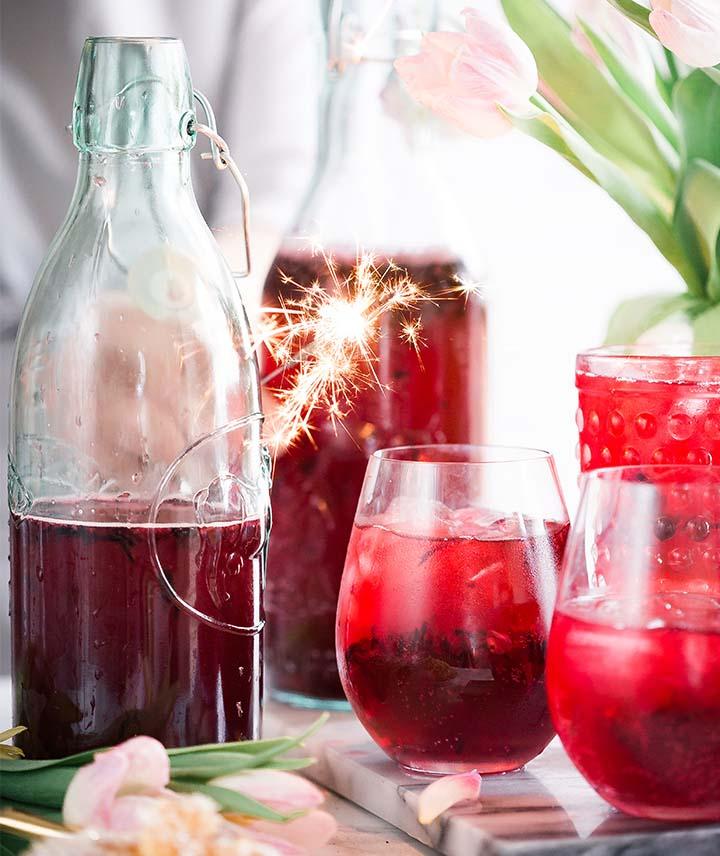 Batching Techniques
There are several different techniques when it comes to creating a batch cocktail, including: 
Single serve – this involves pre-mixing individual cocktails that can be served to a guest with a garnished glass. This is a perfect option for self-service or creating cocktails in jars where a bartender can just add ice, garnish and serve.  
Bottle batching multiple cocktails – this is like a single serve but ideal for larger groups, to speed up service or even for individual dispense by bartender.  
Vessel batching – this technique is often prepared in a large dispenser or a barrel. This means that a large batch of cocktails can be made for easy individual dispense. 
Slushy Machines – perfect for creating batched frozen cocktails.  
Vacuum packaging – ideal for creating multiple cocktails for individual dispense on a large scale. 
Keg batching cocktails – this method is ideal for draught dispense on a large scale in busy venues.  
Commercially batched cocktails, such as Diageo Draught Cocktails – these are also often created for draught dispense in busy venues. 
Things to consider when making batched cocktails
When it comes to implementing a batching system, there are a few different factors that can impact the quality of the cocktail and how it's served. The first thing to consider is introducing a designated batch manager to ensure that the process is well managed and consistent. Alongside this, you should consider:
The percentage ABV of the finished cocktail – this will impact the shelf life and storage conditions required. For instance, unopened cocktails above 25% ABV will store for up to three months at room temperature but should be permanently refrigerated once opened.
The use of perishable ingredients – using fresh fruit and juice within a cocktail will cause it to go off quicker. However, there is an easy fix. Simply add in the fresh ingredients before shaking and serving.
Dilution of the cocktail – there are pros and cons to diluting or not diluting a cocktail. For instance, if you dilute a cocktail to its serving strength, it can be poured straight into a chilled glass and served. Whereas you can pre-mix ingredients to bottle strength which will increase the shelf life outside of refrigeration. 
However you decide to create your batched cocktails, it's important to test and trial new methods in order to perfect your technique. It's wise to start batching on a small scale and build up your quantities over time.
When not to batch cocktails 
Part of the challenge of batching lies in which ingredients to include. For instance, when elements like effervescence are involved then that may not be easy to maintain during batching.
If a cocktail is untested, making a large batch could risk significant wastage if they have a particularly short shelf like and sales are low.
Alternatively, if one of the USPs of your venue is the theatre of drinks preparation or to create bespoke flavours for your guests, then batching may not be suitable.
Key takeaways
Batching is a tried-and-tested technique, utilised by some of the best-known bartenders, to enhance their ways of working.

It allows you to deliver consistent cocktails quickly, reducing stress on staff and wait times for guests.

There are many different techniques that can be used to batch cocktails, depending on the style of a venue – thoroughly investigate the batching technique you want to work with and then test and learn it over time.