Practice Responsible Serving Like a Pro
Creating a fun, vibrant yet safe space for guests should be top of every bar's agenda. Learn how to spot the signs of intoxication and promote responsible serving in your bar. 
Estimated reading time: 4 minutes
Creating a fun, vibrant yet safe space for guests should be top of every bar's agenda. In this article, we delve into the finer details of responsible serving, how to spot the signs of intoxication and promote responsible serving in your bar. 
Importance of Responsible Serving
As bar professionals, it's important to be aware of the impact responsible serving has both on the business and guests at the bar, making sure you're always ahead of the game. When alcohol is misused, it can cause a whole host of problems, so it is useful to know how to spot the signs of intoxication from an early stage and when to take action to prevent any harm.  
Always be aware there are numerous factors that influence how the body processes alcohol - from the general health of the guest to the amount consumed (and how quickly). Other considerations could include how much they've eaten and whether they are male or female, as well as their weight and body size. Bear in mind that every human body and every guest is unique and will process alcohol differently.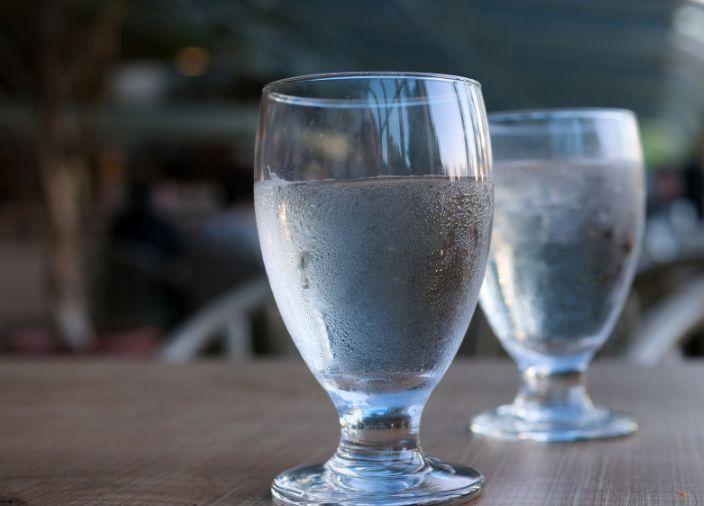 PREVENTING INTOXICATION
It may appear counterintuitive for a bar to want to serve less alcohol, but it's always better to prevent guests from reaching the point of undue intoxication. That way, your guests will have a positive and memorable experience that they would want to return to regularly. 
Here are some actions to reduce intoxication in your venue: 
Stop intoxicated patrons before they enter the premise.

 

Monitor the service floor and observe the amount of alcohol a guest or group have consumed.

 

Communicate with all staff regularly on situation.

 

Serve water on the side.

 

Recommend low or no alcohol choices as an alternative.

 

Encourage food consumption.

 

Slow down service if guests are appearing to overindulge.

 
Remember that you are the expert and have the knowledge and opportunities to shape the service experience. Instead of being reactive and just taking their order, take the opportunity to make any suggestions or recommendations, introducing guests to new drinking experiences that will excite, whilst also giving options for a positive drinking experience. For example, if a guest is into their fourth Negroni in an hour, recommend a version using a non-alcoholic alternative, like Seedlip, instead. The drink will still be packed full of flavour but at less than half the alcohol content. 
The Signs of Intoxication
An intoxicated guest often has the potential to create an unpleasant situation for themselves, other customers and the staff. No bar wants to be in this position so make sure you can spot the signs of intoxication and stop things escalating to ensure a safe environment for all. 
Certain intoxication behaviours to look out for are: 
Flushed appearance  
Bloodshot or glossy eyes  
Slurred speech  
Excessive loud talking  
Stumbling / swaying while standing or walking  
Aggressive behaviour  
Spilling drinks  
Loss of inhibitions / inappropriate behaviour  
Emotional / confused  
Individuals will react differently to alcohol, and some may show more pronounced signs of intoxication than others. As bar managers or bartenders, make it your responsibility to help prevent guests from overindulgence and recognise when to stop serving.  
Managing intoxicated guests 
This is a critical responsibility to ensure the safety of patrons, staff, and the overall environment. Dealing with intoxicated individuals is an unenviable task, requiring professionalism, sensitivity, and the ability to diffuse potentially difficult situations.
We have some recommendations to effectively manage intoxicated guests in a bar: 
Be Calm - Approach the situation with a calm and non-confrontational demeanour. Always maintain a respectful body language and speaking tone. 
Stop Further Service Alcohol – Politely inform the guest that you cannot serve them any more alcohol. Suggest non-alcoholic beverages e.g., water. 
Get Companions / Friends to Help – If the guest is with friends, seek their assistance to soften the situation. 
Be Discreet & Offer Assistance – Be discreet when handling the matter and offer to call a friend, family member or a taxi for the guest, especially if they are alone or appear confused and disorientated. 
Communicate – Ensure the manager and all staff are alerted to the situation and have support in case the situation escalates. If your venue has a security team, keep them on standby. Remember that you should not engage with intoxicated guests without backup and adhere to company policies that are in place to help you. 
Safety First – Prioritise the safety of other guests and be on the alert. 
Always approach these unfortunate situations with empathy. The goal is ensuring the wellbeing of the intoxicated person and others in the bar. Document and learn from each incident, train all staff to identify and handle intoxicated guests effectively, while maintaining a safe and welcoming environment is essential for responsible alcohol service. 
Key Takeaways
Creating a fun, vibrant and safe space should be the top of every bar's agenda.
Responsible serving is important - it impacts both the business and guests.
Prevent and reduce intoxication in your venue to create positive and memorable experiences.
Learn to identify the signs of intoxication and action the 6 steps to manage intoxicated guests to ensure the safety of all guests and staff.
Looking for further inspiration? Get free access to exclusive, training, news, trends and resources when you sign up as a Diageo Bar Academy member.