Caol Ila is pronounced "Cull Eela" and it is the Gaelic name for the Sound of Islay, which separates the island from Jura. Distilled on the rugged eastern coast of Scotland since 1846, Caol Ila is known for its distinctive Islay smokiness.
Estimated reading time: 5 minutes
Caol Ila distillery
In 1846, Glasgow distillery owner, Hector Henderson, chose a little bay on the Sound of Islay for his distillery site. He named it for the sound itself, using the Gaelic Caol Ila, and it was across this sound that the little puffer ships made their round trips to the mainland – slowly helping to establish the distillery as the biggest on Islay.
Today, Caol Ila's secret bay is only known to true Islay devotees. The barley used here is still malted locally at Port Ellen and pure spring water from the nearby Loch nam Ban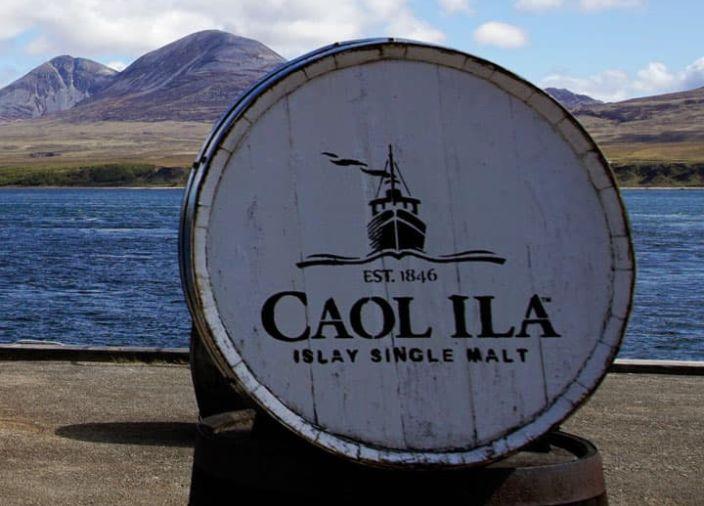 Interesting facts
For more than 100 years small coal-fired "puffers" brought barley, coal and empty casks to the distillery, returning Caol Ila whisky to mainland through the Sound of Islay.
FLAVOUR PROFILE
12 Year Old Caol Ila has sweet floral fragrances with a smooth body, balanced taste, and a sweet-smoky, lingering finish.
PERFECT SERVE
The perfect way to serve Caol Ila 12 Year Old is neat in a rocks glass, adding ice or a splash of water to taste.