BEST BATCHED COCKTAILS FOR A CROWD
Want to create amazing cocktails in less time? Batching cocktails is your answer. Discover quick tips on how to create batched cocktails as well as inspiring tasty batched cocktail recipes that will impress your customers every time.
Estimated reading time: 5 minutes
THE HISTORY OF BATCHING COCKTAILS
Pre-batched cocktails are one of the hottest techniques in the cocktail scene. The inspiration first derived from the 1920s bottle of vermouth, where Conigliaro was amazed by its mellow and harmonious complexity, and so, wondered if cocktails aged in a bottle would develop the same characteristics.
Ryan Chetiyawardana, (Mr Lyan) lead the way in the 2000s, putting himself and his bars on the map, largely based on pre-batched, bottled drinks that he created and served for his guests.
But, let's not forget that batching has been around for quite some time. After all, punch, the drink choice for many in the 18th century, is a batched cocktail. Punch as we know it, is mixed in a large bowl and requires no shaking or stirring. Similar to batched cocktails, all the work has been done in advance. While pre-batched cocktails are labour intensive at the beginning, the service is as simple as opening a bottle.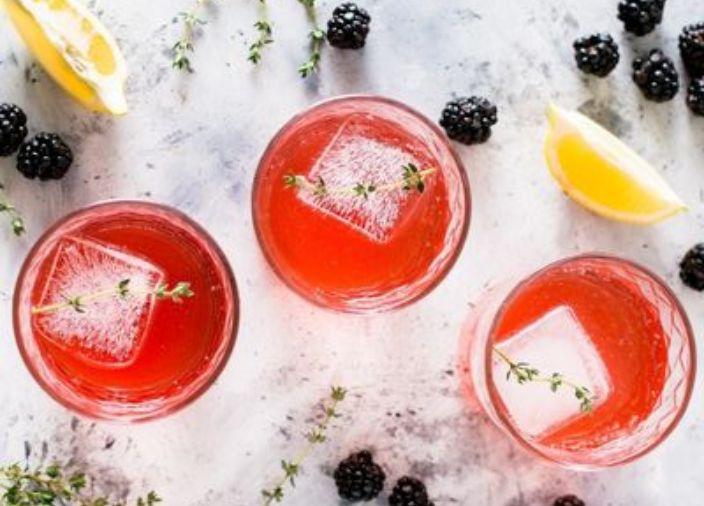 THE BEST BATCHED COCKTAIL RECIPES
Gin cocktail for bottling (adapted from Professor Jerry Thomas' recipe)
INGREDIENTS
500ml TANQUERAY LONDON DRY GIN
200ml Water
60ml Triple Sec
200ml Sweet Vermouth
40ml Gomme syrup
7.5ml Cardamom bitters
2.5ml Bitters
This will make 12 individual serves
Alcohol Content: 14.15g per serve
METHOD
1. Mix all ingredients before bottling.
2. Refrigerate to chill.
3. Pour over ice or into a chilled cocktail glass, garnish with a thin orange peel.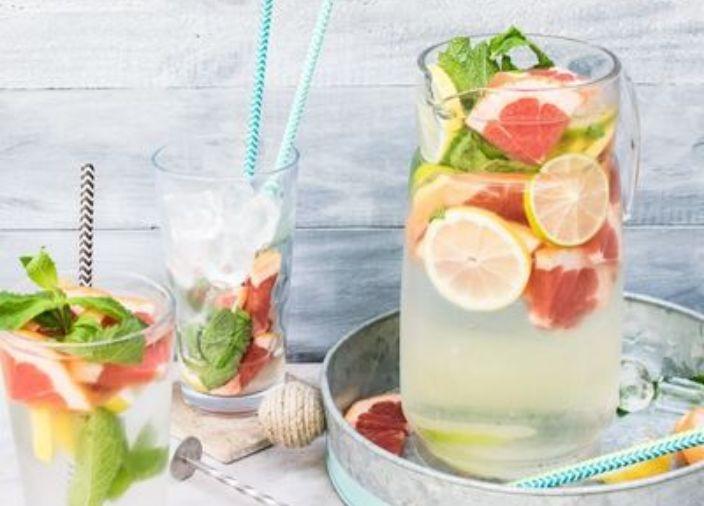 BLUE MANHATTAN (BATCH OF 100 COCKTAILS)
INGREDIENTS
4.5l Johnnie Walker Blue Label (6x750ml bottles)
1.5l Rosso Vermouth (2x750ml bottles)
20ml Angostura Bitters (Calculatedat 0.1 ml per dash)
4.5l of mineral water
100 Orange zest garnishes made in advance
METHOD
1. Combine all liquid ingredients in a glass, without ice and take note of the weight.
2. Add ice, shake and weigh again.
3. Subtract the pre-ice weight from the post-ice weight and add the amount of water you need to add to the mix. (1g of water equals 1ml of water)
4. Multiply the quantities upwards for the amount of cocktails you require and combine them, including water, in a large vessel.
5. Transfer the vessel to the freezer and monitor the temperature. Chilling time will depend on the size of the batch.
6. Set up and chill your glassware, prepare your garnishes in advance and remove the pre-batched cocktail as close to the service time as possible.
QUICK TIPS AND TASTY RECIPES
Batching cocktails is a smart choice for busy service hours at your venue. Here are some quick tips on how you can make these cocktails look and taste great, as well as some delicious recipes for you to create!