How to stock your backbar profitably
Learn how to stock your backbar with the right products to boost the profitability of your venue.
Author: Natalie Ng, owner of Door Knock
Estimated reading time: 11 minutes
Make Your Stock Work For You
As a bar owner, the potential profit of your venue is influenced by the drinks you sell and the products you use to make them. To boost your overall income, you need to be clever in how you manage your backbar stock.
Ordering too many different lines that don't sell can eat into your total revenue and tie up money in your stock, yet getting too little can impact your selling potential. Learn from celebrated bar owner Natalie Ng as you uncover how to get the balance right when managing your backbar stock.
Watch now to learn about the profit margins of certain drinks, how to prioritise specific lines, and the versatility some drinks offer your venue.
Key Learning Outcomes
Your backbar stock plays a fundamental role in your venue's profitability.

Learning how to manage your backbar stock can help you save and earn more money.

Increase backbar potential by focusing on high-margin spirits and reducing your range of products.
How to Keep Your Backbar Stock Profitable
Watch as Natalie Ng, owner of minimalist wine and cocktail venue Door Knock, shares her top tips on increasing your backbar's profitability. Discover how to make your stock work better for you.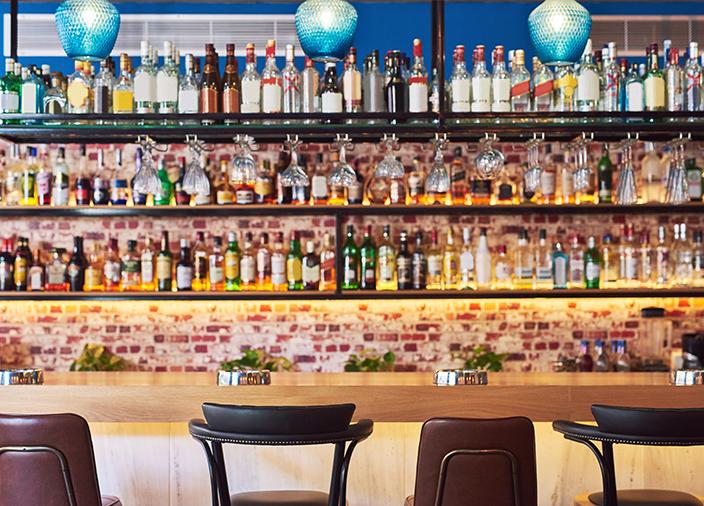 Range Analysis Resource
Having your bar stocked well and with the right spirits and products for your venue is key to your bar's overall profitability. Download this range analysis worksheet to help you track and maximise your inventory.