Masterclass
How to Design and Optimise a Profitable Bar Menu
Authors: Carole Brown, menu consultant and Head of Bars at Tamarind Group; Raffaele Di Monaco, Bars Manager at The Berkeley; Owen Powell, Senior Behavioural Scientist at Influence at Work
Estimated watch time: 1 hour 5 minutes
In this Diageo Bar Academy masterclass, Carole Brown, menu consultant and Head of Bars at Tamarind Group, Raffaele Di Monaco, Bars Manager at The Berkeley, and Owen Powell, Senior Behavioural Scientist at Influence at Work share powerful insights into designing and optimising profitable bar menus.
Watch the webinar as Carole, Raffaele, and Owen discuss the characteristics of a good menu, ways to optimise your menu, and how to switch to digital menus.
Key Learning Outcomes
Understand the components of a good menu

Learn the ways to optimise your menu to boost profits

Discover how to switch to digital menus
Watch the Masterclass Now!
Masterclass Chapters
02:56 - 29:45 - Characteristics of a good menu
29:46 - 51:11 - Optimise your menu and increase profitability
51:12 - 1:05:31 - Switching to Digital Menus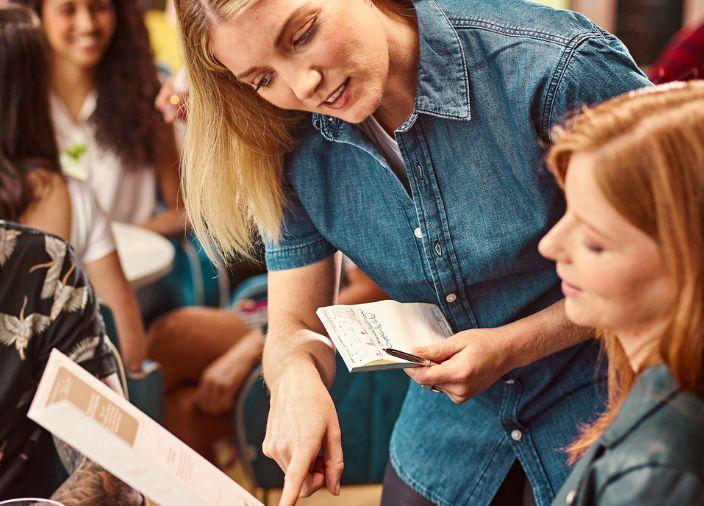 Profitable Menu Downloadable
Get this handy resource to help you design amazing menus, identify the most profitable menu items, and price your menu items accordingly. Also, discover insightful tips for attracting guests, addressing their needs, spirits and food pairing, and boosting your revenues.