Guest Bartending: Expert Tips for Trying this Top Trend
Author: Vasilis Kryritsis.
Estimated reading time: 7 minutes.
Whether you're a well-rounded bartender looking to try something new, or a bar owner who wants to mix it up, guest bartending has many benefits including new skills, fresh perspectives, and wider exposure. Vasilis Kyritsis, co-owner of globally renowned "The Clumsies", Athens, shares why you need to try this trend ASAP.
When my partners and I decided to open The Clumsies, our aim was to create a bar that was both quintessentially Greek and international. To achieve this, we wanted to involve the global bartending community to grow and develop our concept.
We began inviting guest bartenders to give them a flavour of Athenian nightlife. Over the years, we have welcomed the likes of Erik Lorincz, Ryan Chetiyawardana, Joe and Daniel Schofield, Matt Whiley, Luke Whearty, and Tim Philips to name a few.
THE ADVANTAGES OF GUEST BARTENDING
It's a win-win collaboration. Guest bartending can be an important part of developing your bartending career and building an industry network. And innovative, ambitious bars will always be looking for ways to stay ahead of trends – or even create new ones! – and introduce something new for customers.
FOR BARTENDERS
Gain new skills and perspectives

– local ingredients, different customers, colleagues and cultures, and variety of bar styles. These are just some of the benefits that come with guest bartending,

and

you get to bring home new cocktails and techniques.

 

Stamp your passport

– Gain hands-on experience bartending in some the most beautiful places in the world while working alongside international talent.

 

Raise your profile

– Highlight your work and build relationships in brand new locations, boosting your career and supporting the bartending community.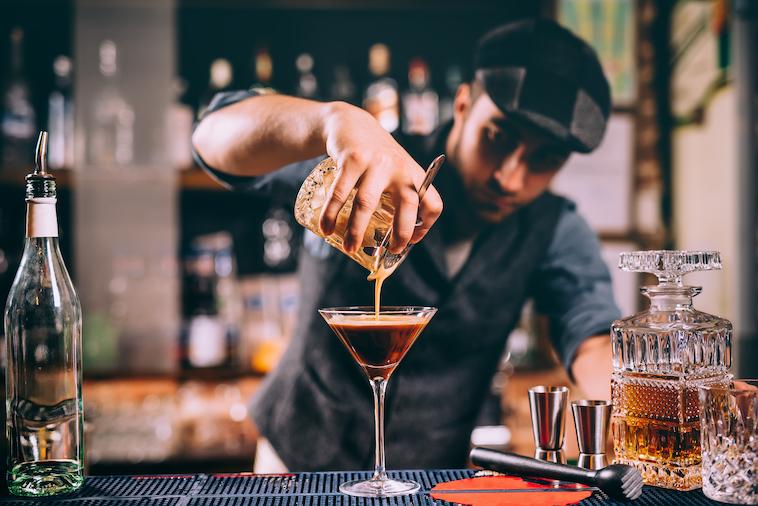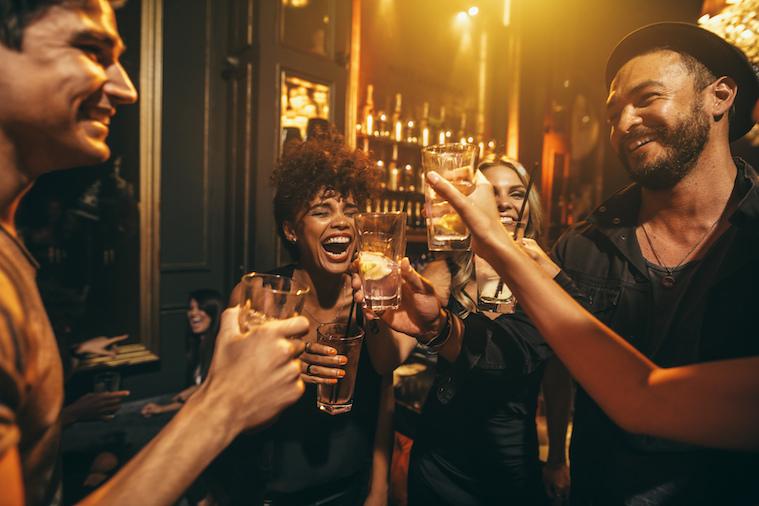 FOR BAR OWNERS
Innovation

– Guest bartenders keep a bar ahead of trends and offer new experiences to customers. 

 

Spread the knowledge

– The whole team benefits, with guest bartenders sharing their ability across a venue, keeping everyone at the top of their game. 

 

Boost visibility

– Inviting in well-known mixologists gets your name out there, driving footfall.

 
WHERE DO I START WITH GUEST BARTENDING?
BARTENDERS
Do a deep dive and know your comfort zone

– Guest bartending can be as simple as a new venue in your town. Or make the move abroad, where you'll be thinking on your feet: if you get a buzz from overcoming language barriers, and grasping new ingredients you might never have heard, this could be for you! Either way, keep in mind you'll be working in unfamiliar spaces with fresh faces.

 

Start searching

– Where is looking for guest bartenders? Reach out to venues you're interested in on social media; it never hurts to ask your dream venue. Have a

strong CV

ready to go and if you have a large social following, make sure to boast this.

 

Get organised

– Once you've got that dream first shift, ensure you understand the venue's expectations, concept and clientele. Learn to make everything on their menu and let them know any ingredients you need beforehand if you're planning to serve your own creations.

 
BAR OWNERS
Define your search

– What do you want to get out of hiring a guest bartender? To diversify or for an international feel, you may focus less on experience. Alternatively, if you're looking to increase traffic, opt for a well-known name with a large following.

Post it

– Advertise several weeks or even months ahead of time. Both

social media

and traditional methods like posters/flyers or word of mouth can help spread the news. Paid promotions on Facebook are a powerful tool, allowing you to target where your ad appears, including other countries. Once you've secured your talent, share the news beforehand, and when they start, capture content to publicise their presence.

Collect feedback

– Talk with your guest bartenders and ask their opinion on topics like concept, menu items

, or day-to-day

operations

. This collaboration can create new unique selling points and keep you ahead of the ever-changing cocktail culture.
Key Takeaways
Be adaptable – Be willing to try new things, but bring your own style.

Stay authentic – Whether it's your hometown or abroad, introduce the crowd to something from your menu. Stay unique: it's your advantage!

Build knowledge – From new cocktail innovations to new languages, there's something to take away from each experience.

Keep collaborating – Connect with other people in the industry. Whether through social media or a mutual friend, being a guest bartender is all about getting your name out there.
Sign Up Today
For more tips and tricks from leading bartenders, sign up to become a member of Diageo Bar Academy for free access to the latest recipes and industry secrets.