Learning from One of The Industry's Most Influential Bartenders
Author: Alex Kratena, multi-award-winning bartender
Estimated reading time: 6 minutes
Learning from Successful Famous Bartenders
There is so much you can learn from successful bartenders across the industry.
Read on as famous bartender Alex Kratena shares his experience and success tips.
Alex Kratena is one of the most influential bartenders in the drinks industry. He has been credited for reinventing the traditional five-star hotel bar experience, having previously led London's Artesian to its recognition as one of the World's Top 50 Best Bars for four consecutive years.
Now, Alex travels the world, consulting and creating exciting customer experiences. He gives us some insight into his story, how important education was in his career, and what he looks for when hiring.
Tell us more about your career and how you got to where you are now.
I never intended to be a bartender; I became one out of necessity to make money. At 18, I left my home country, the Czech Republic and moved to the USA.  
But the big change came after I visited London – previously I had been in Tokyo, where I had worked in nightclubs. In London, I got a bartending opportunity at the Artesian, found in the 5-star Langham hotel 
After eight years, I decided to leave the Artesian, to set up a company with Simone Caporale and Monica Berg where we develop new products, cocktails and marketing strategies for clients ranging from luxury brands to hotels, to cosmetics. 
How important was education in your career?
Education is everything, but the current educational system is broken. Bars need to focus on developing their staff. This won't get sorted overnight, but I see a lot of initiatives out there, such as Diageo Bar Academy, which makes me positive about education in the industry. 
I keep learning by reading about new techniques, talking to other bartenders or attending seminars. Our organisation is growing, so I am studying advanced finance to improve my skills. 
During your time as Head Bartender at the Artesian, you won multiple awards including 'World's Best Bar'. What do you think makes a bar award-winning? 
Many factors make an award-winning bar. For example, when creating a cocktail, balance is crucial. I define balance as a harmonious relationship between all elements. 
Marketing, customer welcome, scent, lighting, music, menu, staff, choice, drinks, atmosphere and timing are essential. While it will never be perfect, the best thing is to work every day to get closer to perfection. 
When you start a project, where do you get inspiration for the drinks and the overall customer experience? 
We choose projects that we are excited about, and that makes it easier. For example, I recently worked in a new bar in Kiev where all the cocktails have only 100% Ukrainian ingredients. 
When we get a new project, we list everything on that subject. Then, we travel to the destination a week earlier with our tools and meet distillers, brewers, farmers and producers to learn about the local culture and produce. We then create our menu with ingredients coming only from that destination.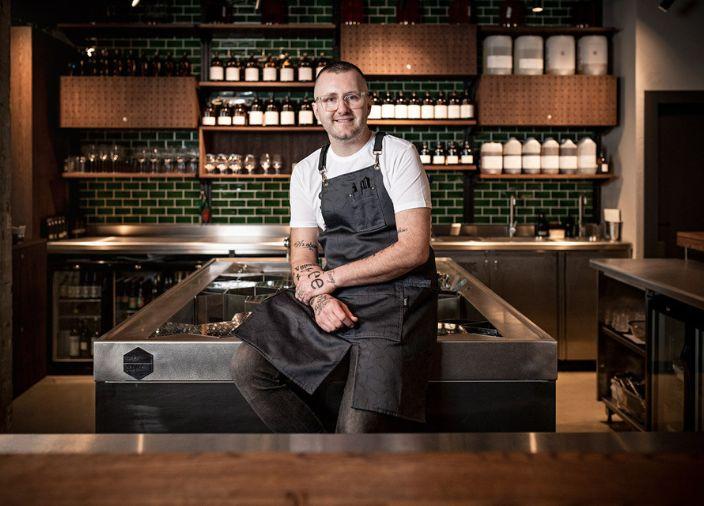 What about menus – any top tips when creating one?
It's important to realise that every venue is unique, and the menu needs to reflect that. This rule also applies to multiple outlets using the same brand within one city - what is offered in each outlet should reflect the local environment. 
I prefer short, well-curated menus. I am not interested in seeing ten gin brands; instead, I find the top three most interesting gins out there and I stick with them. Long lists and books are sales and profitability enemies. I prefer selling one special red wine, rather than a list of five similar variations. 
What advice would you give to anyone starting off the industry?
One piece of advice is to be patient, determined and passionate. If you want to excel, your working hours are not enough. I am not saying to drop everything else. You need to live a balanced lifestyle but remember to push yourself and learn nonstop. Keep figuring out how you can get better at doing what you do.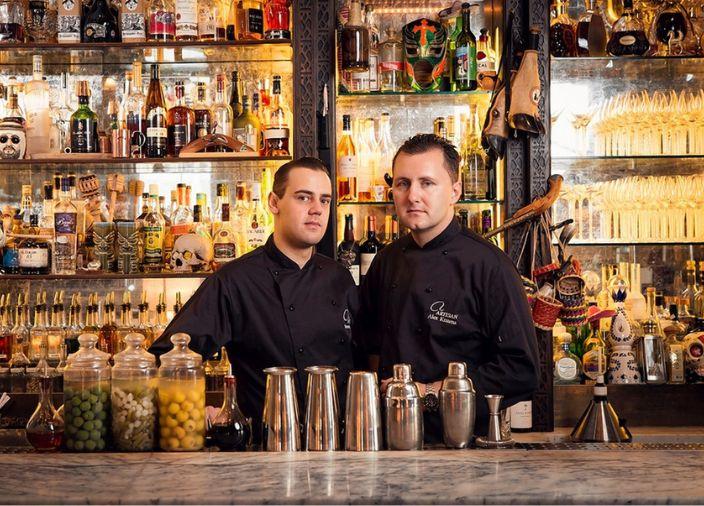 When you were hiring staff what did you always look for?
I look for passion when hiring. We can teach you anything, but if you are not passionate, you will never excel. Bartenders and service staff should have excellent social skills. After all, you are working with the public and want your customers to feel relaxed, so you need to be nice, caring, social and outgoing. 
You spoke to Diageo Bar Academy earlier in the year about trends. What do you think is the next massive thing in the industry? 
The best thing to happen to the cocktail scene is the drive towards using local and seasonal ingredients. When I travel, I seek local experiences like culture, produce, dishes and drinks. I don't want to drink beer I can get anywhere else. Local, seasonal, and with provenance, is produce that is at its best. 
Key Takeaways
On-going learning is important for bartenders that want to develop their skills

It takes passion and hard work to be successful in the bar industry

Successful bars consider every factor that elevates the guest experience

Menu items should take advantage of local ingredients to delight customers

Local and seasonal ingredients are redefining modern cocktail scene