A Conversation With World's Best Bar Manager, Jillian Vose
Author: Jillian Vose, Beverage Director at The Dead Rabbit, Owner of Hazel and Apple, NY
Estimated reading time: 9 minutes
Curious how to get to the top of such a flourishing industry? We chatted with Jillian Vose, on her top career moments and tips on being successful in the cocktail business.
TELL US MORE ABOUT YOUR CAREER AND HOW YOU GOT TO WHERE YOU ARE NOW.
I began my career as a food runner at a restaurant called Four Peaks Brewing Co in Tempe, Arizona and after working there for 5 years, I knew I wanted to focus on bartending. I took a position at a fine dining establishment where I learned new bar skills and how to create cocktails.
When I landed in NYC, I took a position as a floor manager in the Clover Club in Brooklyn where I trained to work behind the bar. This experience was a blessing to me, showing what is expected of a bartender in New York.
Six months later, I joined the team at Maison Premiere in Brooklyn. After staying there for just over a year, Thomas Waugh offered me a job at Death & Co. which is where I learned the most about creating cocktail menus and running a bar.
Three and a half years later, Jack McGarry offered me a job as bar manager for the Parlor, part of Dead Rabbit. Since I've been with Dead Rabbit, the bar has grown and flourished with the times and I'm so proud of how far we've come.
WHERE DO YOU GET YOUR INSPIRATION FROM WHEN CREATING YOUR COCKTAILS?
I like to think there's no boundaries when it comes to creating new serves. Food dishes, non-alcoholic drinks, sweets, desserts, and new drinks on the market are some of the places I'll pull inspiration from. One single ingredient can spark an idea and I think, "I know what I'm going to do with this!" Spice shops, farmers markets and bakeries are other great places to get ideas from.
IS THERE ANYTHING YOU ALWAYS KEEP IN MIND WHEN CREATING A DRINKS MENU?
Know your audience. The longer you work somewhere, you get to know the people coming in making it easier to create a menu. Mapping out your menu beforehand helps it to be well-balanced and gives the entire team guidance on what we're looking to do, which can change depending on seasonality, availability and what's trending. A successful menu has variety, offering something for everyone – but not too much to overwhelm the customer.
WHAT TRENDS ARE YOU SEEING IN THE NEW YORK DRINKS INDUSTRY?
The focus on guest experience. Bartenders are "lightening up" a bit and getting to know their guests. Something I've also noticed is the incorporation of culinary techniques for drink creations. Yes, this involves using centrifuges and sous vides to make syrups, but also more savoury flavour pairings. A great example of this is Julia Momose's menu at Green and Kenta Goto's at Bar Goto.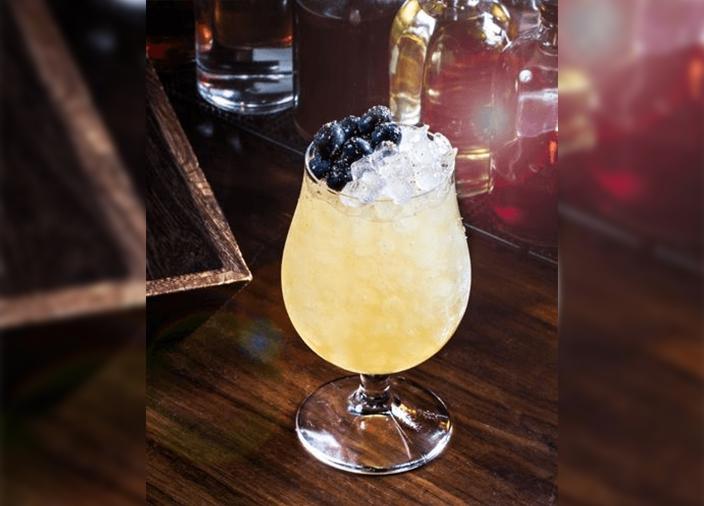 YOUR BAR THE DEAD RABBIT WAS RECENTLY AWARDED THE BEST BAR IN THE WORLD. WHY DO YOU THINK YOU HAVE GOT THIS AWARD? WHAT MAKES YOUR BAR STAND OUT FROM THE CROWD?
 To really stand out, every day you need to look for ways to improve – you can't stop trying after one award. You work harder so you can stay there. Customer service on all levels is important, in addition to bar menus, décor, clean bathrooms, upkeep and so on. You can't be satisfied with average; everything must be consistent and on point in each service. It's also crucial to expose your bar to the world. This can be done through travel, being in New York alone is helpful, and social media is a great player. 
YOU RECENTLY OPENED A NEW BAR, BLACK TAIL. HOW DOES IT DIFFER TO THE DEAD RABBIT?
Black Tail and Dead Rabbit may have their differences, but their standards at the same. A major difference at Black Tail is the style of cocktails – different takes on classics of the era, flavour combinations, even how we do the syrups and infusions. Dead Rabbit uses cracked ice, Black Tail uses glasses reflective of the 1920's-50's era with custom cut ice to fit the glassware. The décor is a Cuban/Hemmingway aesthetic, and the lobby was even inspired by Hemmingway's study when he lived in Cuba. The two venues tell a different story, shown in the foods and drinks in addition to the walls.
WHAT DO YOU THINK ARE THE MOST IMPORTANT SKILLS THAT A BARTENDER SHOULD HAVE?
Respect, understanding, determination, finesse, patience and individuality.
HOW DO YOU STAY ON TOP OF WHAT IS HAPPENING IN THE INDUSTRY? DO YOU DO A LOT OF RESEARCH? NETWORKING?
Subscribing to industry newsletters and trying new bars or even new menus at well-known bars are all a great way to stay on top of trends. When my team and I travel, we try to visit as many bars as we can. Books and again, spice shops, farmers markets and even Whole Foods are great inspiration, as well as revisiting old recipes to get ideas. Getting to know other bartenders and networking is a great way to stay current as well.  
WHAT HAS BEEN THE HIGHEST POINT IN YOUR CAREER SO FAR?
It's hard to choose! Receiving World's 50 Best Bar and Tales of Cocktail World Best Bar and Best Menu were high points without a doubt. It's also been amazing to see the amount of growth from our team, whether that be creating drinks, getting faster, and so on. They're always looking for ways to better themselves as bartenders and it's something I admire.
Try out one of Jillian Voses' cocktails for yourself, below!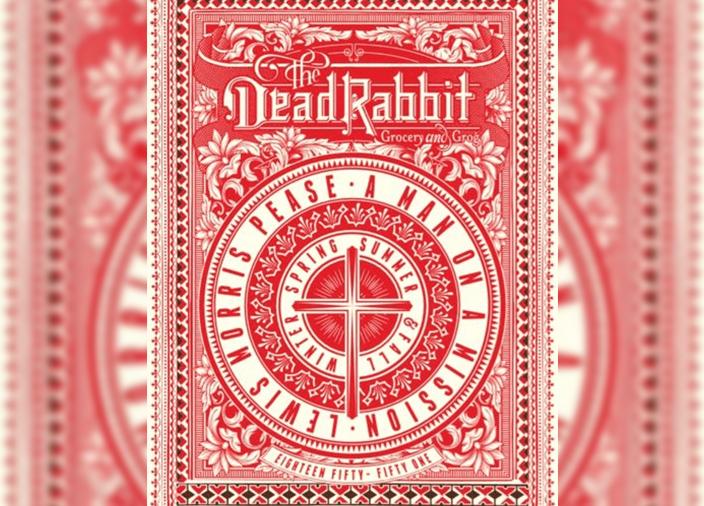 Cargo Thief
Check out the iconic cocktail recipe here.