The Ultimate Guide to Essential Service Skills
Essential service skills are crucial in a bar as they form the foundation of a positive customer experience and contribute to the overall success of any venue. Whether you're a bartender or a service staff, discover reasons why these service skills are important.
Estimated reading time: 5 minutes
3 Key Reasons for Implementing Great Service
To Drive Customer Satisfaction & Repeat Business:

 

Satisfied customers are more likely to return and recommend your venue to others if they've experienced quality service. Regular customers contribute significantly to a bar's revenue.  Remember the 80/20 rule (Pareto Principle) that '80% of revenue is generated by 20% of its customers (who are regulars)'.

 

To Increase Revenue & Build a Positive Reputation:

 

Competent bartenders and servers who make recommendations for a better guest experience, often boost sales for the business.  Also, bars known for their excellent service gain a positive reputation in the market. Positive online reviews and recommendations are vital for driving more business to your venue. 

 

To Increase Efficiency & Reduce Costs:

 

Staff with proficiency in service skills are more likely to handle busy periods smoothly. This efficiency minimises mistakes, wait times, and maximises the number of guests served.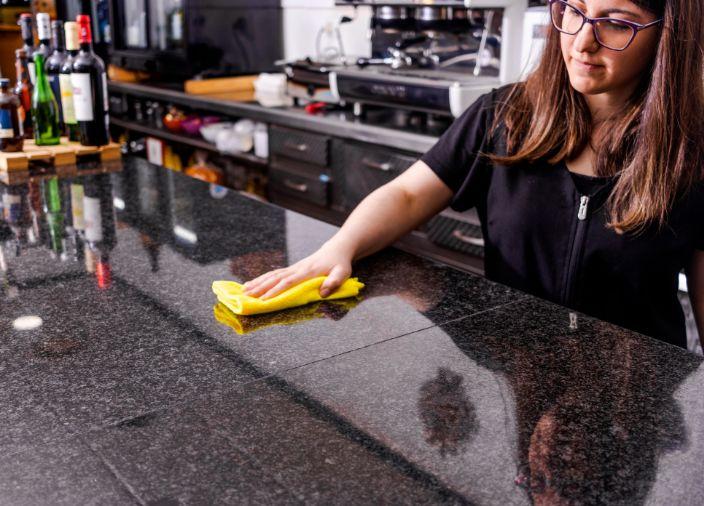 The Importance of Maintaining a Sequence of Service:
The sequence of service in a bar (or restaurant) refers to the step-by-step process that bartenders and staff follow to provide a consistent, high-quality experience to customers. Using a prescribed sequence of service can help identify the key service skills required in your venue.
While the exact sequence may vary depending on the type of establishment, level of service and specific circumstances, below is an outline of the typical steps involved in the service process:
Preparation

& Setup:

Ensure the service area is clean, organised and set up for the shift.

Greeting & Seating:

Welcome guests and assign seats.

Menu Presentation & Recommendations:

Provide customers with

menus

(physical or digital), explaining offerings and making recommendations.

Order Taking (more importantly, Order

Making

):

Take the drink orders, and make suggestions that will enhance the guests' experience, observing customers' preferences and any special requests. Input orders into the point-of-sale system accurately, specifying any customisations such as dietary requests.

Drink Preparation:

Prepare drinks according to the order and specifications (

glassware

,

techniques

,

recipe

etc). Taste test if necessary.

Service:

Before serving, ensure the drinks meet quality standards (visually) and serve at the optimal temperature with care. Verify that the drinks match the customers' orders.

Check Back:

Check back with the guests periodically if drinks are satisfactory. Offer to take order for another drink when the opportunity arises.

Payment:

Depending on payment policy of the venue, process payments accurately and efficiently.

Warm Farewell:

Express gratitude to guests and offer a sincere farewell as they leave.

Cleanup and Reset:

Clear the table or bar area, clean and sanitise surfaces as needed. Reset for the next customers.

Closing Procedures (End of Shift):

Perform closing duties, complete required paperwork, or reports.
A Guide to Mission Critical Service Skills 
Once a sequence of service is in place, it's important that bartenders or any service staff possess the key service skills to provide an excellent customer experience. Specific skills required may vary depending on the type of bar and its clientele, however, mastering these basic service skills will provide a solid foundation for success in any venue.
These include:
Communication Skills - The ability to communicate clearly with both guests and coworkers, especially in noisy environments is key. Having good communication skills enhances customer engagement, crucial for accurate drink and food orders, and is an advantage when handling customer complaints or concerns promptly and professionally.


Hygiene & Safety - Maintaining a high standard of hygiene and safety is a non-negotiable, it ensures that the drinks and food served to customers are safe to consume, protecting the well-being of patrons. A pristine, clean and well-maintained bar inspires confidence in customers and will improve the bar's reputation.

Product Knowledge - Bartenders and staff need to have an in-depth understanding of the menu and other offerings to provide guests with accurate details and recommendations. This enhances the overall customer experience, making it more enjoyable and memorable.

A knowledgeable staff also exude confidence and credibility, building trust when guests have specific preferences or dietary restrictions. Product knowledge encompasses a wide range of information including spirits, wines, beers, ingredients, preparation, and service.

Responsible Service of Alcohol - Putting priority onto responsible service of alcohol is not just a legal obligation but also an ethical and practical necessity. By monitoring and limiting alcohol consumption, bars help reduce the risk of alcohol-related incidents.
With the ability to recognise the signs of overindulgence and managing service to prevent guests from becoming excessively intoxication, staff plays a big part to maintain a safe and pleasant environment for guests, and staff.
Technical Skills in Mixology
Bartenders with technical proficiency can craft drinks that are well-balanced, visually appealing, and flavourful, providing customers with a superior drinking experience. The art of mixology refers to mastering the skills of cocktail shaking, stirring, muddling, building and other bar-related skills include garnishing, pouring techniques, ice carving, and inventory management. 
Teamwork
A well-coordinated team can work together seamlessly to handle the fast-paced and often demanding environment of a bar. A highly effective, cohesive team with shared values and mission ensures that customers receive prompt service, reducing wait times and enhancing their overall experience.
Key Takeaways
Essential service skills are

vital

and serve as the bedrock for customer satisfaction, operational efficiency, and the overall success of a bar.

These skills encompass a wide range of interpersonal, technical, and organisational abilities that directly impact the customers' experiences.
Bartenders and servers with strong service skills can create a welcoming atmosphere, make accurate recommendations, and provide prompt and attentive service, ultimately leading to happy and loyal customers.
Empower your team to keep up with industry trends, learn from the experts and discover invaluable resources for their bar career by encouraging them to sign up to the Diageo Bar Academy.