Blogs & Inspiration
Digital Menus: Boost Sales in 5 Simple Steps
Digital menus can boost sales, improve customer experience, and save you money. Follow our five steps to success.   
Estimated reading time: 4 minutes.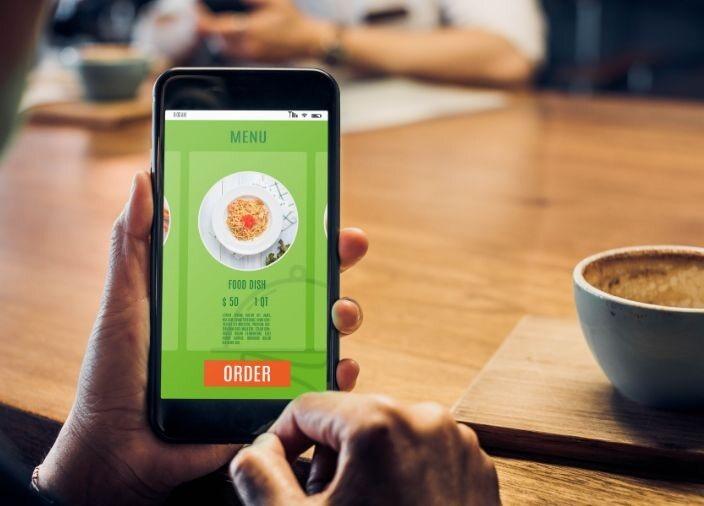 Digital menus can drive sales and increase customer engagement.
Digital menus deliver a range of opportunities to venues beyond the obvious environmental benefits. 
In a world where keeping a menu culturally current and seasonally relevant, is important, the ease and simplicity of updating a digital menu is key. Not only is it instant, in most cases, it's also free. 
In addition, it offers customers the chance to explore and understand the menu more fully with the ability to add further information, highlight specials or suggest upsells.  
Last, but by no means least, it can connect directly to online ordering, driving sales and repeat orders.
Here are five top tips to make the most of your digital menu.
1. Highlight seasonal serves at the top of your menu
Seasonal serves are exclusive, limited-time offers.
As a result, it's worthwhile placing them at the top of your menu, allowing your customers to make their choices quickly, depending on their preferences.
As a bonus, placing them at the top can help increase sales of your new seasonal specials.
2. Humanise the menu
Choice overload is real, and your customers can find it a little overwhelming.
Humanising your menu, adding the bartender's suggestions and using a conversational tone can help customers decide what they'd like.
3. Highlight your special offers
Highlight your menu's special offers and emphasise your customer's savings again at checkout.
When customers see how much they've saved, they're more likely to feel happy with their spending, which also helps to drive sales.
It's a win-win: customers feel like they've gotten a great deal, and businesses receive more orders while providing customer discounts.
4. Top serves deserve top positioning
Every menu has its popular drinks, so why not highlight your 'top serves' to steer customers towards the drinks that have repeatedly proven to be crowd-pleasers?
Not only does it help customers choose a drink, but it also helps bars with conversion rates and helps pitch key brands to customers effectively.
5. Choose engaging colours and designs
Did you know that the colours you use on your menu can influence what your customers buy?
According to HubSpot, colours can influence 85% of customers' purchasing decisions.
Thankfully, with customisable digital menus, you can try different colours and designs to determine which works best for your bar.
Key Takeaways
Digital menus can lead to increased sales and better customer engagement.

Highlight your seasonal serves at the top of your menu.

Help your customers choose drinks by offering advice within your menu.

Highlight all your special offers.

Showcase your most popular drinks.

Choose colours and designs that engage your customers.
Sign up and become a member of Diageo Bar Academy today and unlock the latest industry news, trends and tips to keep your bar knowledge up to speed