DARKBLOOM COCKTAIL
Group Bar Manager of Liquid and Larder, Alex Gondzioulis, discusses his cocktail the Darkbloom and how he made it. Find it on The Rover's forthcoming winter menu.
Estimated reading time: 2 minutes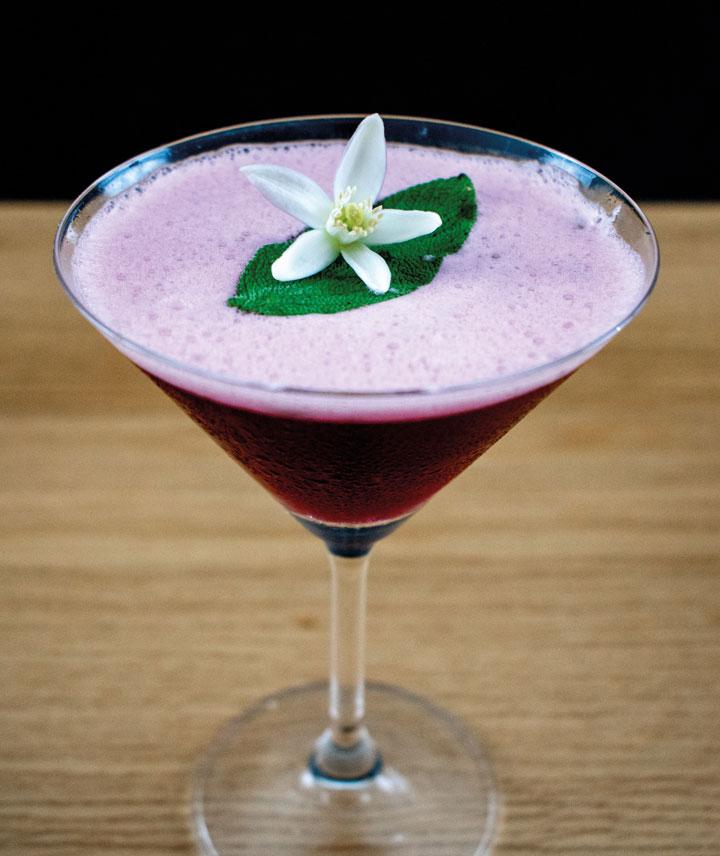 How the Dark Bloom was Developed
We've taken fresh blackberries and created a fortified wine-esque product using them, called a mistelle. The process involves fermenting the blackberries in chamomile tea using champagne yeast for 5 days, while infusing more blackberries and grapefruit peel into neutral spirit, combining the two, and correcting with a touch of sugar and acid.
The resulting mistelle has a great structure underpinning bright and jammy top notes.
We mix this mistelle with a dynamic vermouth. The vermouth has some nice bitterness and delicate menthol notes that I think compliments the mistelle and whisky perfectly.
Lastly, the base of the drink is Johnnie Walker Black Label which we've chosen to accent with Coconut Oil. Washing the spirit beefs up palate weight, and the flavour and aroma of coconut pairs well with Black Label's smoky flavour profile.
DARKBLOOM RECIPE
Want to make your own Darkbloom cocktail? Use the following ingredients and method.