Whisky Cocktails from Around the World
Whisky based cocktails are a great way to use the spirit with the most diversity of flavour and to make your venue stand out. Serves can be tailored exactly to your customers' tastes, providing a great way to introduce first-time whisky drinkers to the category, or even surprise lifelong whisky lovers. Read on as we explore whisky cocktails from around the world.
Estimated Reading Time: 4 Minutes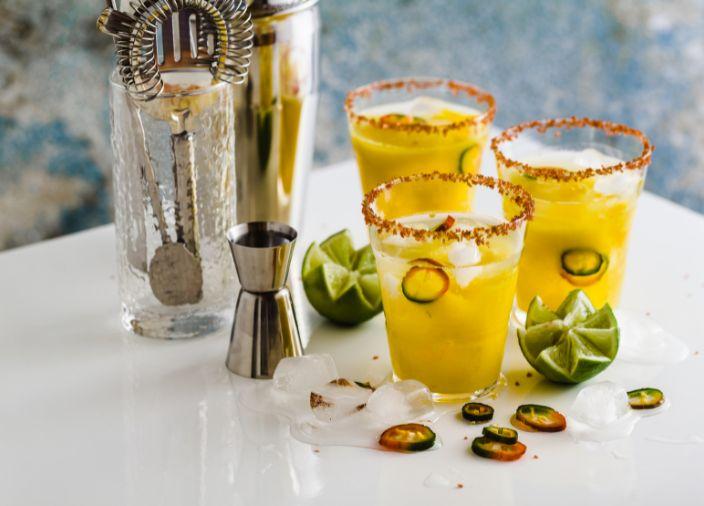 Scotch Cocktails
Scotch whisky is consumed in many ways across the globe, with every country having their own preferred serves. In Japan and many parts of the Americas, you find people consuming whisky highballs, with the base spirit lengthened with ice and soda.   
In parts of Asia, whiskies are served with green tea and consumed whilst still hot. In many bars around Australia, there has been a more recent trend of drinking whisky with fresh apple juice, a serve created by a bar in Sydney called Shady Pines Saloon.   
Still, there are lots of scotch cocktail options for customers, including popular ones like Rusty Nail , Godfather, Rob Roy , Scotch Sour , Penicillin , Blood & Sand, Whisky Apple , etc. Recipes might differ depending on locations, and you can experiment with them to add your signature twist.  Here's more info about how to create twists on your cocktails.   
In most of these cocktails, you can use whatever scotch you have on hand, and the types include Blended Scotch and Single Malt Scotch. Blended has a smoother flavour with a spicy finish, making it a preferred option for most cocktails. Single Malt is stronger with peaty and smoky notes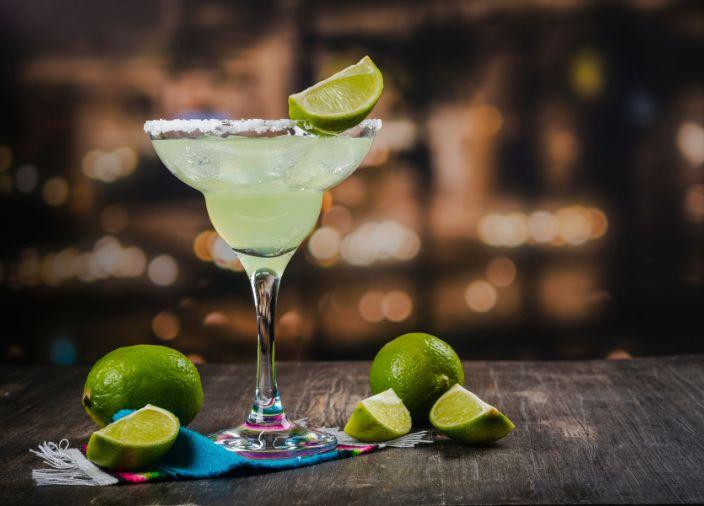 The Old Fashioned
The Old Fashioned is one of the classic cocktails  that have stood the test of time to become the defining benchmark. Today, it's one of the most sought-after cocktails, thanks to its refinement, sophistication, balance, and heritage.   
Although the history of the Old Fashioned is hotly debated, it is widely agreed that it wasn't 'created', but evolved over time from another drink, the Whisky Cocktail. The Whisky Cocktail was first documented in the 1862 Bartenders Guide, 'How to Mix Drinks' by Professor Jerry Thomas.   
Thomas' recipe called for 3-4 dashes of gum syrup, 2 dashes of bitters and a wine glass of whiskey. The mixture would be shaken and served with the addition of lemon oils. Historically, it was small and punchy.   
Over the years, the recipe of the Old Fashioned has been updated to include all measures of spirits, from rum to tequila, with sweeteners varying according to local availability.   
In classic terms, the Old Fashioned should consist of the same four, simple ingredients as it has for centuries: whisky, sugar, bitters, and water (from ice dilution). Traditionally, bourbon or rye whiskey is preferred for this classic cocktail.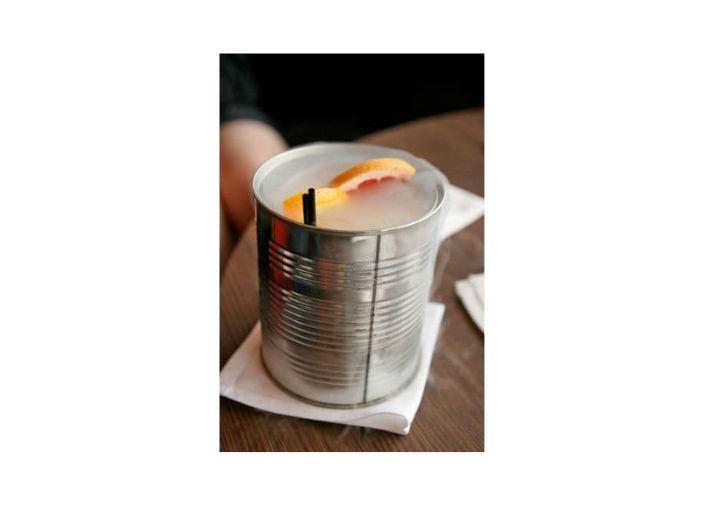 Whisky Highballs
The Highball is a drink for the ages, dating back to the 1890s. It's not certain who invented it but there are some definite rules to stick by when making the perfect Highball. Today, Johnnie Walker Black Label has become a bartender's favourite for making highballs.   
In the highball, ice is one of the most important ingredients. Ice not only chills drinks but, as it melts, it becomes a vital part of the cocktail and subtly alters the flavour and consistency. A drink like a highball should always be served ice cold with medium or large ice cubes to slow dilution.  
There are several variations of the highball, but the tall glass is a constant. The clue is in the name, and a highball should only be served in a tall, narrow glass. The spirit and mixer are compact and held firm in the glass. This maximises carbonation and allows the mixer to pull the spirit throughout the drink.   
Whisky highballs are enjoyed differently across the world. For example, Tropical Delight in Japan is made using Hatozaki Japanese Whiskey, pineapple juice, ginger syrup, and lemon juice. The Portuguese have the Spiced Tonic Highball, made of Dewar's and fever-tree aromatic tonic.
Key Takeaways
Old Fashioned is the most popular cocktail across the globe

Ice cubes are also a defining ingredient in making perfect highballs

Scotch whisky is a bartender's favourite for making cocktails

Cocktails across the globe are inspired by cultural elements and locally available ingredients
Sign up and become a member of Diageo Bar Academy today and opt-in to receive our monthly newsletter to unlock the latest industry news, trends, and tips to keep your bar knowledge up to speed!