Smirnoff Ready To Drink
Estimated reading time: 2 minutes
Smirnoff Ice is a true original, a category innovator and a social instigator. This easy-going, ready to drink mix is famous for its refreshing taste and carbonated citrusy or sweet flavours. Perfect for guests who love an ice-cold, sparkling vodka drink that's easy to carry, sip and enjoy.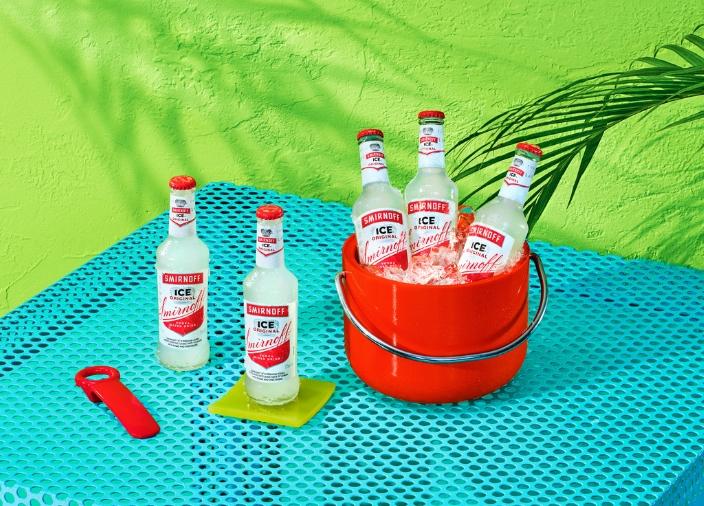 Ice Original
The original that put the "Ice" in Smirnoff Ice. Served ice cold, this classic, refreshing drink has citrus undertones, adding a slight tartness to perfectly balance its satisfying sweetness.
Ice Tropical
Twist your guest's expectations by offering a tropical spin on the original. Smirnoff Ice Tropical evokes vibrant notes of passion fruit, guava and mango for a smooth, fruity taste.  
Ice Raspberry
Delight your guests with a fun, lively berry twist on a classic. Smirnoff Ice Raspberry blends vodka with sweet and tangy raspberry flavours.