Blogs & Inspiration
How Women are Shaping the Bar Industry
We sit down with global mixologist, author, and educator Shannon Mustipher to find out who inspires her, the changes she would make to the bar industry, and how to succeed in your career.
Author: Shannon Mustipher
Estimated reading time: 8 minutes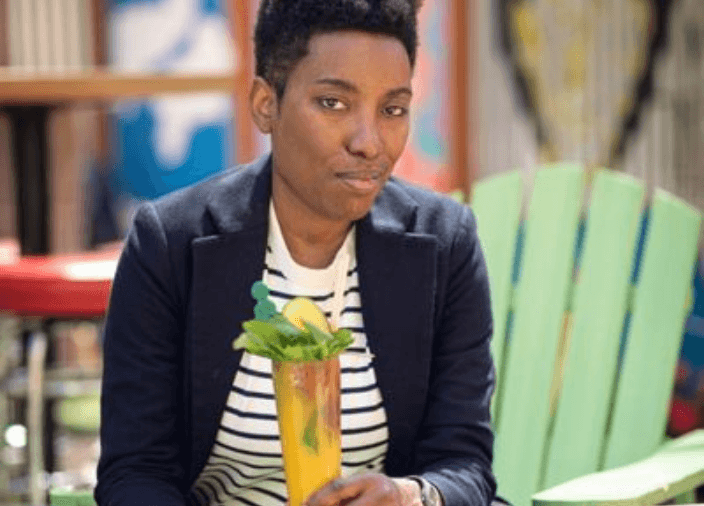 Shannon Mustipher
While in college, Shannon Mustipher watched Big Night with Stanley Tucci which inspired her to host an intimate dinner party for nine friends. This is the moment when she fell in love with hospitality and went on to inspire her success as a world-renowned bartender. Shannon shares her top tips for succeeding in the industry.
FIRSTLY, WHAT IS YOUR SIGNATURE COCKTAIL?
Definitely the Daiquiri! Rum has a fascinating history and the daiquiri a great base to test what a rum - or a bartender - is made of.
WHICH BARTENDER ARE YOU MOST INSPIRED BY?
I have too many to count! If I must name one, I will cite Tiffanie Barriere. She has had a long and fruitful career running one of the world's best bars, working with brands and getting involved in trade education. In the words of one of my favorite entertainers, she's "every woman" when it comes to the bar business.
WHAT CHANGES WOULD ENABLE MORE WOMEN TO JOIN THE INDUSTRY?
Bar culture would benefit from scaling back on the glorification of the party aspect of the profession, which unfortunately is linked to creating environments where women are made to feel unsafe or discover that they are in an unsafe situation. Over the past few years, the industry has not only made a concerted effort to address and correct this, but it has also made significant strides in providing in-depth education that makes it possible for women to improve their knowledge and skills. The next step would be to provide more financial education and mentorship to assist women in becoming owners of their own businesses - be it as bar proprietors, distillers, or consultants to create more options for individuals to participate in the industry.
DO YOU HAVE A FAVOURITE BAR?
There are so many! However, Raised By Wolves in San Diego, California was the most impressive and mind-blowing bar experience I have yet to enjoy. The menu is over the top in terms of its diversity and complexity. That Erick Castro and his team are able to deliver so many of them, so quickly, without appearing to break a sweat is incredible.
WHAT MADE YOU SPECIALISE IN SPIRITS RATHER THAN WINE OR BEER?
I fell in love with the craft of building and serving drinks while working as a barista in college. I enjoy beer and wine, but spirits eventually emerged as my calling not only for the role they play in cocktails and mixology, but also for the stories that they have to tell.
WHAT DID YOU WISH YOU KNEW WHEN YOU FIRST STARTED BARTENDING?
I wish I knew that the industry has more opportunities than meets the eye. My ambition when I started out was simple - I wanted to make good drinks and give my guests a great experience. The irony, looking back, is that I somehow managed to make it quite far, because I focused on the fundamentals - offering great service and making that number one priority.
ARE YOU ABLE TO SHARE A COCKTAIL RECIPE WITH US?
I'd love to. I can give you an exclusive recipe from my book Tiki: Modern Tropical Cocktails which combines coconut infused Smirnoff vodka, crème de cacao, pineapple and lime. You can explore Shannon's One Love recipe here One love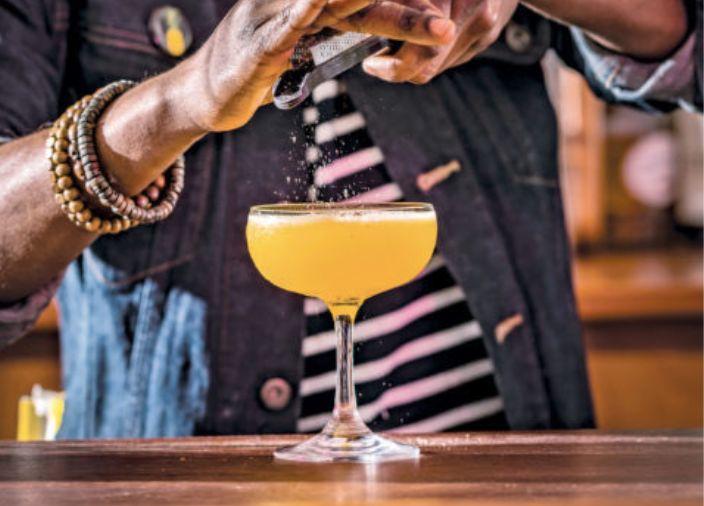 KEY TAKEAWAYS
Rum has a fascinating history and is a great way to test what a bartender is made of.
Over the past few years, the industry has made changes to become a better place for women to work.
Find people in the industry you admire to inspire you in your own career.
There are more opportunities in the industry than meets the eye - don't be afraid to find them!