Blogs & Inspiration
Happy Hour History: The Infamous Cocktail
Diageo Bar Academy chats to celebrated bartenders Anna Nguyen and Emily Chipperfield to get their perspective on being successful women in the drinks industry. 
Author: Anna Nguyen and Emily Chipperfield.
Estimated Reading time: 8 minutes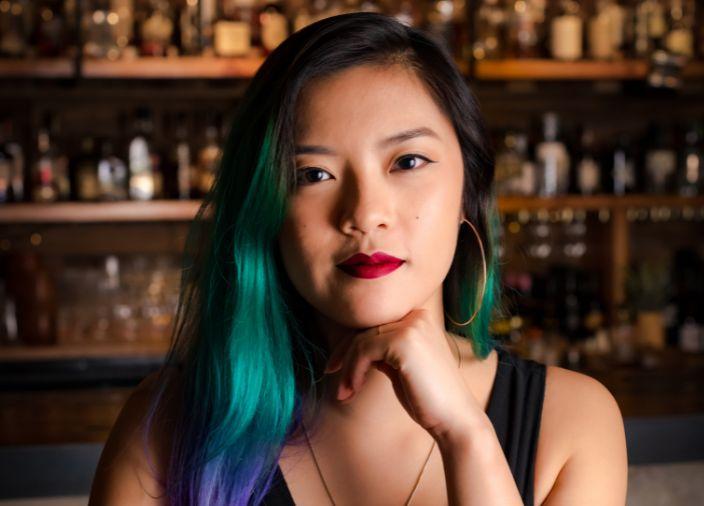 Shaking up the industry with Anna Nguyen
While working as a waitress in university, Anna Nguyen met some incredible bartenders who taught her about the history and wondrous world of cocktails and spirits. Now working as the Restaurant Manager for Door Knock, Sydney, Anna shares her insight into hospitality.   
WHO DO YOU MOST LOOK UP TO IN THE BAR INDUSTRY? 
Natalie Ng (co-owner and bartender at Door Knock) has been a long-time mentor and close friend of mine. She is an incredible woman to work for. 
DO YOU THINK IT IS HARDER FOR WOMEN TO BUILD A CAREER IN THE DRINKS INDUSTRY? 
Being a woman in the industry has its challenges - and being an ethnic woman has not made it any easier. However, I believe that the industry has shifted to a more inclusive mindset in the last few years, and female empowerment is currently at an all-time high meaning there are more opportunities to climb the ladder.  
WHAT ATTRACTED YOU TO WORKING WITH SPIRITS?
I've always been fascinated by the rich global history of spirits, the nitty gritty details of the production process, and of course, the integral role it plays in cocktails. 
I absolutely adore whisky and so does my father - it has a very special place in my heart. 
HOW WOULD YOU ENCOURAGE YOUNG WOMEN TO GET INTO THE DRINKS INDUSTRY? 
I think that more women in the industry (whether they be distillers, brand ambassadors, journalists, or bartenders) need to be acknowledged for their achievements to show young women what they can aspire to achieve. 
It is important to champion inclusivity for everyone, no matter where they are on the gender spectrum. Healthy workplace environments where ALL are welcome to join and have a great time is key! 
FINALLY, DO YOU HAVE A FAVOURITE BAR? 
It has to be Atlas, Singapore - a gorgeous venue and even better Martinis. 
Infusing Inspiration with Emily Chipperfield
Starting off in hospitality, Emily Chipperfield soon fell in love with how fun it was to call a bar "work".  Getting to learn about spirits and the dynamic style of content available, Emily soon realised she could never get bored in the drinks industry.  
WHAT IS YOUR FAVOURITE COCKTAIL TO MAKE? 
Charlie Chaplin. It's also my favourite cocktail to drink and doesn't get ordered enough. 
DO YOU HAVE ANY ADVICE FOR WOMEN TRYING TO BREAK THROUGH AS BARTENDERS? 
Reach out to other bartenders. You'll be surprised how supportive and helpful the bartending community can be. You might even end up giving back to the community in some capacity. 
WHAT WISDOM WOULD YOU GIVE TO SOMEONE STARTING OUT BARTENDING? 
So much of our personal and professional life intertwine, make sure to keep some separation between both. Keep hobbies. Giving 100% of yourself doesn't mean 100% of your time. 
KEY TAKEAWAYS
Healthy workplace environments where ALL are welcome to join and have a great time is key to success for all bars. 

 

Reach out to other bartenders for advice. 

 

Ensure you take time for yourself outside of your work. 

 

You miss 100% of the shots you don't take, and you never know which tiny little decision can take you down an amazing career path.