Trailblazing Women Redefining the Drinks Industry
Authors: Eibhlin Colgan, Archive Manager, Diageo. Jo McKerchar, Senior Archivist, Diageo. Anna Ngyuen, Hospitality Professional and Advocate for Women & Cultural Diversity. Emily Chipperfield, Bartender
Estimated reading time: 6 minutes
Women have always played an important role in the drinks industry, and many rise up to become important pillars in the community – sharing their knowledge and creating wonderful environments for customers and staff. We sit down with Eibhlin Colgan, Shannon Mustipher, Jo McKerchar, Anna Ngyuen, and Emily Chipperfield to hear their take on working in the drinks industry
EIBHLIN COLGAN, ARCHIVE MANAGER, DIAGEO
Based at the Guinness Storehouse, St. James's Gate Brewery, Eibhlin manages the Guinness Archive and the brand's heritage story, stretching from its foundation in 1759 to the present.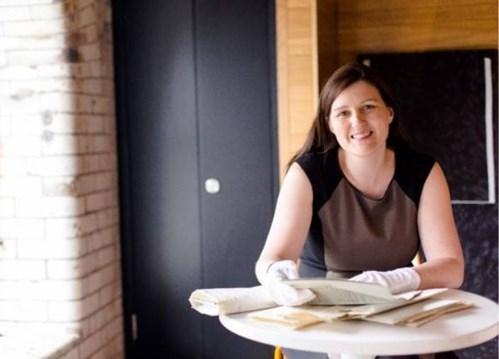 What inspired you to work in the drinks industry?
Guinness has been part of communities in Ireland for over 200 years. In the Archive, we hold records on brewing, raw materials, and almost 30,000 personnel files of former employees, reflecting the lives of the people behind the beer. Guinness has always been about community, and that is reflected in the Archive collection.
IS THERE ANYONE IN THE INDUSTRY YOU LOOK UP TO AND HAS INSPIRED YOUR CAREER PATH?
The first Guinness Archivist, Sue Garland, was a great role model when I first took over the Archive. She built the foundation blocks upon which the Guinness Archive collections have grown.
Today, I am inspired by our St. James's Gate brewers, who are the latest generation of brewers dating back to Arthur Guinness, our founder. Their commitment to creating great beer will ensure that Arthur's legacy lives on beyond the 21st century.
Do you think there are barriers for women in the drinks industry? How do you think we can overcome them?
In the Middle Ages, brewing was part of the domestic work undertaken by women. Small breweries were run by women known as "alewives". It wasn't until the industrial revolution that brewing became a male-dominated industry.
In a way, women in the drinks industry aren't something completely new. However, much progress has been towards gender inclusion since the 1980s, with more still to be done.
What positive changes have you seen for women working for Guinness?
At Guinness, the first female brewer was appointed in the 1980s, which was groundbreaking at the time. Now, it's perfectly normal for male and female brewers to have equal opportunities, so we have come a long way.
At St. James's Gate, there is an inclusive culture that celebrates employees as themselves. This benefits the business as a diverse and inclusive workforce can lead to greater innovation and collaboration.
Watch the video below of Eibhlin at work at Diageo.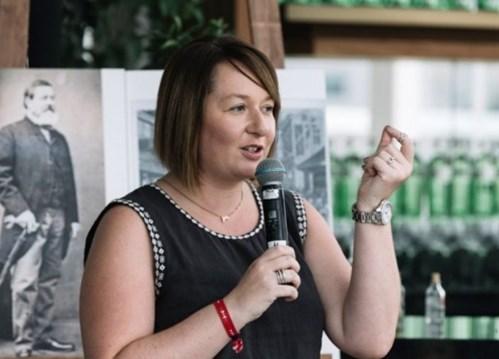 JO MCKERCHAR, SENIOR ARCHIVIST, DIAGEO
Jo has been working at the Diageo Archive for over 16 years. Her role is managing Malts and Gins in the Diageo portfolio. She is involved in different operations, including the reopening of "ghost" distilleries Brora and Port Ellen, and new product innovations such as Tanqueray Blackcurrant Royale.
How did you get into the spirits industry?
Like many Scots, the spirits industry has always been in my family. My Grampa used to work at the site where I am now based, and my Dad worked in the whisky industry for over 25 years – so growing up I was always aware of the whisky industry and the women that were involved in it.
I remember going to visit distilleries on family holidays, so I guess it was kind of inevitable I would continue the family connection into its third generation.
I believe in following your passions, so when choosing a degree, it had to be History. I followed that with a Masters in Archive and Records Management. I got a job at the Diageo Archive as I was about to graduate. 16 years later I am still here, doing what I love.
What has your experience as a woman working in spirits been?
Women in the spirits industry are incredibly supportive of each other. Occasionally, you will find yourself at events with few women, but we always seek each other out for a friendly hello. You see the success of women in the industry; be it coopers, distillery managers, marketing directors, or archivists.
I think you need to ensure that inclusivity and diversity are at the heart of all you do. Promoting this through all company levels and holding your partners to the same standards, will not only encourage the growth of women in the industry, but the industry will benefit.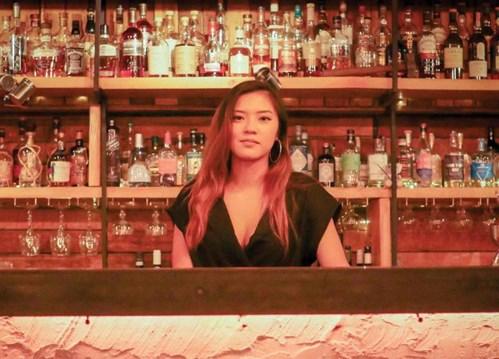 Anna Nguyen, hospitality professional and advocate for women & cultural diversity.
Anna spent several years as a hospitality professional in Sydney, specialising in cocktail bars, and promoting advocacy for women & cultural diversity in bars. Here she shares her insight into bartending.
Do you think it is harder for women to make a career in the drinks industry?
Being a woman in the industry has its challenges. However, I believe that the industry has shifted to a more inclusive mindset, and female empowerment is currently at an all-time high, meaning there are more opportunities.
How would you encourage women to get into the drinks industry?
I think that more women in the industry, whether distillers, brand ambassadors, or bartenders need to be acknowledged for their achievements. It is important to champion inclusivity for everyone. Healthy workplace environments where ALL are welcome to join is key!
A wonderful example is Speed Rack – the all-female high-speed bartending competition. Founders Lynnette and Ivy have created an incredible program that helps to support, educate, and showcase the skills of women across the globe.
How can people break through as bartenders?
Don't doubt your worth and always continue to educate yourself! Sign up for training programs, apply for jobs at venues that inspire you, and don't be scared to enter competitions. You miss 100% of the shots you don't take, and you never know which decision can take you down an amazing career path.
What did you wish you knew when you first started bartending?
I wish that I stood up for myself more. It took a long time for me to be confident in my skills. I'm grateful to have had unwavering support from colleagues who stood up for me when I was too scared to stand up for myself.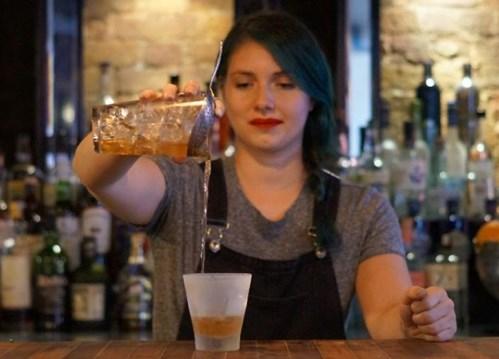 Emily Chipperfield, Bartender
Starting off in hospitality, Emily Chipperfield soon fell in love with how fun it was to call a bar "work". She quickly understood cocktails would open her mind to new flavours. Getting to learn about spirits and all the different styles, she realised she could never get bored in the drinks industry.
Do you think bartenders should stick to their specialities or branch out?
I believe every bartender should have basics in wine and beer as well as spirits, but I specialise in spirits because I don't drink wine or beer. The first whisky I ever had was a cask-strength peated whisky and it blew my mind. I had never tasted anything like it. Then learning about it never felt like work.
Do you have any advice for women trying to break through as bartenders?
Reach out to other bartenders. You'll be surprised how supportive and helpful the bartending community can be. You might even end up giving back to the community in some capacity.
What sage wisdom would you give to someone starting out bartending?
So much of our personal and professional life intertwines, make sure to keep some separation between both. Keep hobbies. Giving 100% of yourself doesn't mean 100% of your time.
KEY TAKEAWAYS
Don't be afraid to get started – reach out for support from other bartenders and you will get the support you need.
Learn the basics first – from here, you can build out your own offerings.
The drinks industry is an exciting, fast-paced environment with sociability at its heart – enjoy interacting with your customers and colleagues.
The bar industry has many opportunities – attend seminars and other educational events to push you further.
Acknowledge the achievements of women in the industry to inspire others and encourage them to continue being the best that they can be.