Baileys has been a pioneer in the cream liqueur category since it was created in 1974 and proudly leads it to this day. Explore it's history, heritage and perfect serves.
Estimated reading time: 4 minutes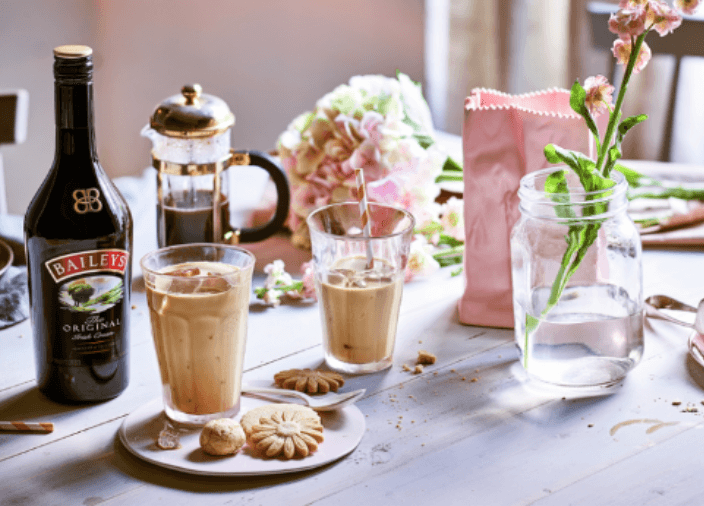 History & Heritage
The Baileys story began in Dublin when a team of experts set out on a mission to craft an unashamedly delicious blend of two of Ireland's most delicious ingredients – rich dairy cream and the finest whiskey. 
It took them over two years, but finally they had a breakthrough and managed to get these two unlikely partners to come together, resulting in the luxurious indulgent liquid we know and love across the world today. 
Versatile and delicious, Baileys is perfect for creating indulgent dessert cocktails like a Baileys Affogato or a Baileys Flat White Martini. 
PRODUCTION PROCESS
Cream from small, local Irish family farms is combined with aged Irish whiskey from various distilleries across Ireland
From here luxurious vanilla pods and rich cocoa beans are added, giving Baileys its signature chocolate character and aroma
Taking inspiration from the process of making ice cream, Baileys' recipe guarantees each and everybottle will taste as delicious as the day it was made for two years, without any artificial preservatives
FLAVOUR PROFILE
With a chocolate aroma and silky-smooth mouth feel Baileys has rich and indulgent flavours of dairy cream, cocoa and vanilla.
It is these indulgent flavours, aromas and velvety texture that make Baileys the perfect liqueur to get creative with. From coffee style Baileys serves to creamy Baileys cocktails, this liqueur is perfect for creating after dinner cocktails and impressing guests. Also, it is the ideal liqueur to share with your venue's kitchen as it can be used to make delicious desserts and treats
Proud to be B Corp Certified
Baileys became B Corp certified in October 2022 – then the largest global spirits brand to join the B Corp movement! 
B Corp certification shows that as a business, Baileys is meeting high standards of performance, accountability, and transparency on factors including its employee benefits, charitable giving, and supply chain practices.  
In other words, it's the 'proof in the pudding' of Baileys' commitment to treating its staff, customers, and the planet properly. 
Baileys Perfect Serve: Hot Chocolate
Other Baileys Serves
Baileys is the perfect choice to elevate your cocktails. Whether you're whipping up an Espresso Martini, a flat white or a decadent Chocolate Martini, it's sure to give your drinks an indulgent and delicious twist.