How to Set Up Takeaway and Delivery in Your Bar
Boost your drink sales by learning how to launch a cocktail takeaway and delivery service in your bar.
Authors: Iain McPherson, Bastien Ciocca, Andrew Ho, Lucas Lopez Davalos
Estimated reading time: 20 minutes
Rise of the takeaway
The rise of takeaway and delivery services has seen bars and venues across the globe diversify revenue streams and reach more customers.   
Learn from Iain McPherson, founder of cocktail innovation collective Panda and Co., Bastien Ciocca and Andrew Ho, co-founders of China's leading testing ground for cocktail innovation, Hope and Sesame, and bar consultant Lucas Lopez Davalos as they look at the benefits, challenges and tips for launching your own takeaway and delivery service.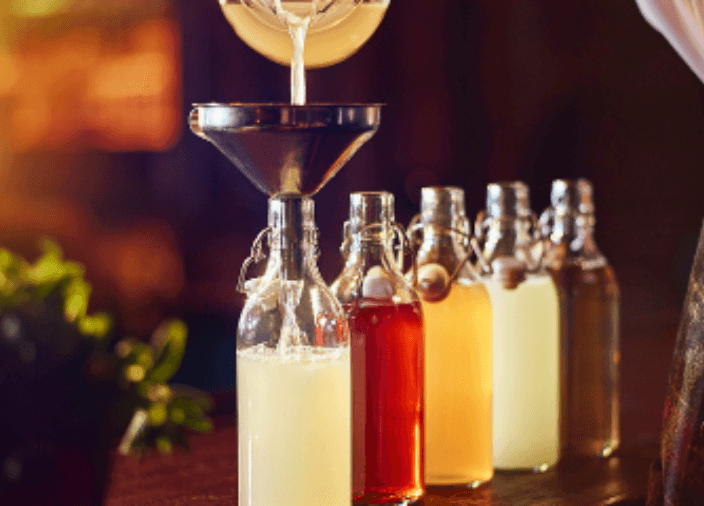 Bar Takeaway and Delivery Benefits
Potential for Increased Sales -

Sales can be increased by approximately 25%, depending on production capacity, product type and local demand.

Optimised production time and increased production capacity -

Using the daytime hours when the bar is traditionally closed can provide an opportunity to focus on takeaway cocktail production and distribution.

A Greater Bar Experience -

With a good database of clients, you can remember birthdays and anniversaries and send a toast to their homes to celebrate. Alternatively, you can offer a benefit or discount to encourage them to come to the bar to toast with friends on the week of their birthday.
Bar Takeaway and Delivery Challenges
Increased volume of work

- It is vital to think about production times and that they do not overlap with the regular activity of the bar.

 

Less contact with the customer

- Online sales add distance between you and your customer. By constantly evaluating your offering, you can review and adapt to help the impact on your customer experience. 

 

Product and logistics

- One of the most important things to consider is the cost of packaging and logistics - is the product suitable for transport? Can it withstand the shock of the trip, temperature and will it arrive as expected?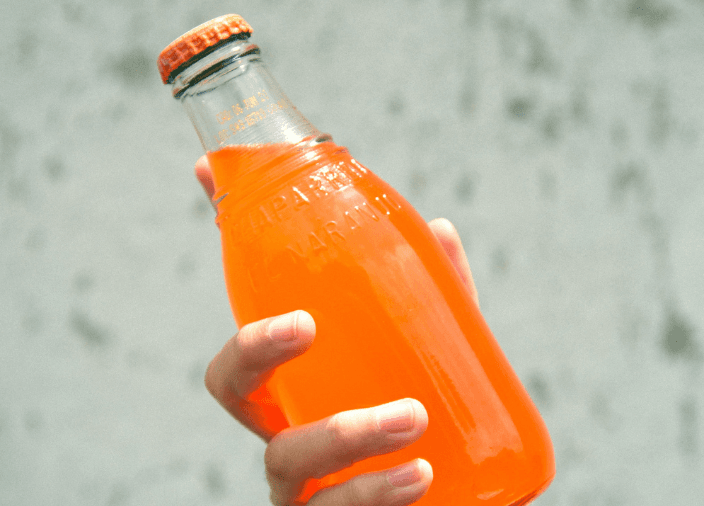 9 Top Tips for Takeaway and Delivery
1. Simplify the Offer
Too much choice is overwhelming

. Keep your online offering to a maximum of six cocktails per bar. A more straightforward offering will make it easier for bars to

batch multiple cocktails

in line with supply and demand.

Consider options that will help

keep the costs of raw materials down

and add value through the drink's preparation.

An

excellent way to use up raw materials

is by including a

non-alcoholic cocktail or a delicious kombucha.
2. Find Efficiencies
Balance production hours versus revenue.

Putting your shop online

where customers browse and order saves valuable time.

If customers can order in advance and choose a time slot for pick-up or delivery, you can

schedule production at a specific time

in the week.
3. Be Smart with Ingredients
Find substitutions for perishable

ingredients

. For example, we

swap fresh lime or lemon with an acid blend solution

that can be refrigerated, saving preparation time and the cost of fresh ingredients.

Don't compromise on quality to save money. Be careful about waste and make effective use of each ingredient. You can

process fruit waste to produce sweets, fruit leathers and infusions.

Throw nothing away.
4. Choose Sturdy Packaging
Research to

find the right packaging for your cocktails

and

buy in bulk

to keep costs down.

Packaging plays a crucial role

in maintaining the aspect and quality of the products inside.

Consider choosing bottles

big enough to fit two servings

, keeping packaging costs down and increasing margins.

Sustainable packaging

can come at a higher cost; however, it is better for the planet, reflects positively on your brand and can also set you apart from your competitors.

Test your packaging

to make sure it can safely hold your product and reach its destination as per your standards and your customer's expectations.
5. Know the Law
Licences to serve alcohol vary from country to country.

Be aware of what permissions you need

to allow alcohol to be taken off the premises legally.

Seek professional advice

and get an expert to review all your terms and conditions to ensure compliance.
6. Take Advantage of Technology
There are many creative, low-cost ways to open an online store, including

Facebook and Instagram shops or even a WhatsApp ordering system.

Use your existing channels, including your website, email and social media, to

help customers know you offer additional services

like takeaway or delivery.
7. Research Delivery Options
Third-party options usually take a sizeable commission, so it's worth exploring the costs for an

in-house service

or finding

local couriers

to negotiate a rate with.

For sales further afield,

use tracking when posting

your deliveries in case the product is compromised during transit and needs replacing.

Provide delivery updates

to your customer to help strengthen confidence and the customer experience.
8. Diversify your Portfolio
Customers are often looking for more than just a cocktail. Add extras to your shop, like glassware, merchandise, gift vouchers, mixers and snacks.
Build food and drink packages for a special night in, celebration, or a care package for a friend who needs cheering up.
Collaborate with like-minded brands who can benefit from partnering and adding more variety to your online shop.
9. Train Everyone
Spend time training staff to work across multiple touchpoints so everyone can adapt and respond to the different needs of your venue and save money on outsourcing.
Build confidence in your team by training everyone on the exact method of making each serve and have set recipes to help minimise waste and protect margins.
Use resources in the Diageo Bar Academy to help with training.
Key Takeaways
Think carefully

through the challenges before you start a takeaway and delivery service.

Keep things simple

when designing the menu and avoid perishable ingredients.

Streamline hours

across all aspects of your delivery or collection business to keep it profitable.

Know the law

in your country and ensure you have the correct permits to operate a takeaway and delivery business.

Diversify your takeaway and delivery offering

beyond cocktails to drive sales, including merchandise, gift vouchers and

food

.
There are important things to consider when adding a drinks delivery or takeaway offering to your venue. However, a simple menu and a cost-efficient approach to production, packing, and delivery is an opportunity to diversify your offering, increase revenue and reach and connect with more customers.
Discover more ideas, production methods and training support when you sign up to Diageo Bar Academy.