A TWIST ON CLASSIC NATIONAL COCKTAILS
We spoke with top bartenders in Brazil, Singapore and New York, to find out how they make the cocktails synonymous with these leading cities.
Authors: Tai Barbin – Founder, Liz Cocktails & Co. Din Hassan – Head Bartender, CÉ LA VI. Jess Vida – Bartender, Atlas
Estimated reading time: 7 minutes
Some cities have a go-to – often eponymous – cocktail. We asked three of the world's top bartenders how they put a unique twist on Caipirinhas, Singapore Slings and Manhattans.
BRAZIL: CAIPIRINHA
Soccer, samba dances, gorgeous beaches and most importantly, Caipirinhas – to help bring a Brazilian feel to your bar, top bartender Tai Barbin, Founder of Liz Cocktails & Co, shares his favourite Caipirinha recipe. 
HUMBLE BEGINNINGS
When you hear the term 'classic,' it's safe to assume the history of its origins is a bit clouded. Experts believe the Caipirinha was likely created in 1856 in the city of Paraty, by João Pinto Gomez Lamego – a civil engineer who was looking to stop people drinking cholera contaminated water.
His solution was a Caipirinha, consisting of cachaça – a "kind of" rum very similar to the Rhum Agricole (as its own distinct spirit category, cachaça needs to be distilled from sugar cane juice and produced in Brazil) – combined with water, lime and sugar.
Caipirinha: A cachaça (rum) based cocktail with fresh lime, sugar, and ice.
SINGAPORE: SINGAPORE SLING
Known for its flourishing bar scene, Singapore's classic Singapore Sling is a force to be reckoned with. Head bartender at CÉ LA VI, Din Hassan, lets us in on his favourite way to make this timeless cocktail.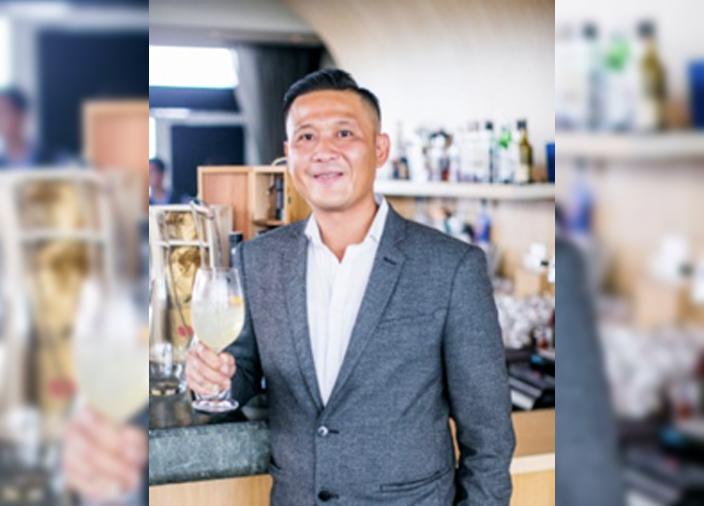 SLING BEGINNINGS
The Singapore Sling was created by Ngiam Tong Boon in the early 20th Century, when he was bartending at the Long Bar in the city state's iconic Raffles Hotel – still known today for making the best Singapore Slings in the world!
Gin, orange liqueur, cherry liqueur, Benedictine, lime juice, pineapple juice, grenadine and angostura bitters make up the traditional Singapore Sling recipe, but Din's twist is a little different.
Coined the "Retro Sling," Din likes his cocktails to deliver a multi-sensory experience by engaging the senses visually and texturally, with a focus on a seamless harmony of flavours. The Retro Sling uses tabasco sauce to deliver a subtle, spicy aftertaste, garnished with a chocolate-coated biscuit, the childhood snack of many Singaporeans.
Retro Sling: A mixture of gin, orange liquer, cherry liquer, Benedictine, lime juice, pineapple juice, grenadine and angostura bitters, with a dash of tabasco sauce.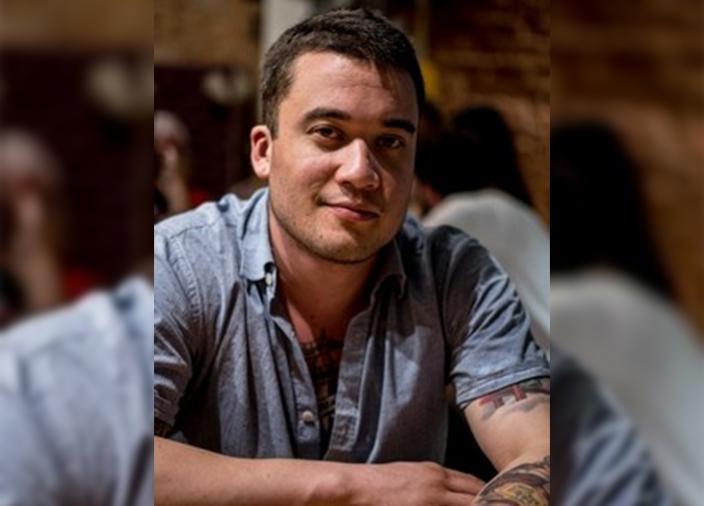 Classic American Cocktails: THE MANHATTAN
As one of the global leaders in cocktail culture, New York is known for being the city that never sleeps. Jess Vida, bartender at Atlas, shares the history behind the famous Manhattan cocktail and reveals his very own twist on the classic. 
MANHATTAN MYSTERY
In its simplest form, a Manhattan is a dash of bitters (1-part sweet vermouth, 2 parts rye whiskey) stirred with ice and strained into a cocktail glass.
Created in the late 1800's, it's a classic cocktail with many origin stories. A popular claim is that it was created in Maryland – one story has it created in 1876 by a bartender at the Palo Alto Hotel, who made it up on the spot for a customer who had just won a dual and was a bit shaken up – before becoming popular in New York when it was coined the Manhattan.
There is no way to know for sure who created this cocktail, but here is my favourite way of making it – a slight twist on the notorious classic.
Preacher Man: Johnnie Walker Black Label Whisky, Don Julio Anejo, Sweet Vermouth, Dry Vermouth, Amaro Cio Ciaro, creme de cacao, and absinth, garnished with an orange peel.
Key Takeaways
Many cocktails are linked to a country or city – but that doesn't mean you can't innovate and apply a local twist.

Each bartender has a unique way of crafting a cocktail, pulling on a variety of sources for inspiration.

These high-profile classic cocktails often have colourful or competing back stories, which adds to their place in national culture.