Curating the Guest Journey and Experience
The best hospitality operators design service strategies to deliver a remarkable experience for every guest on every visit. Learn how to design the best possible experience for your venue.
Estimated reading time: 5 minutes
As hospitality operators, we're not in the food or drinks business but the experience business. The reason our guests choose us over the competition isn't down to the products we serve (although that is also important). They choose us because of how we make them feel.
American poet Maya Angelou sums this up best, "I've learned that people will forget what you said, people will forget what you did, but people will never forget how you made them feel."
That feeling drives customer loyalty and leads to repeat visits and recommendations. The best hospitality operators in the world don't leave that feeling to chance; they design service strategies to deliver a remarkable experience for every guest on every visit. 
Touchpoints 
The guest journey or experience in your venue can be broken down into successive touchpoints, individual moments where the guest journey is impacted by their experience at that moment. Looking at your social media or website before visiting, how easy you were to find, the welcome they received when they walked in the door and how long it took for their first interaction with a member of staff, how the table was set, the bathrooms, etc.
All of these things combine to create a guest journey and experience.  A remarkable experience requires a series of touchpoints to deliver a great experience, but it only takes a bad experience at one touchpoint to damage that relationship, sometimes irrevocably. Most hospitality businesses don't consider how every touchpoint impacts the guest and never deliver a remarkable experience. A truly remarkable experience is never an accident. It's carefully planned and curated, touchpoint by touchpoint. 
Designing The Remarkable 
Strategically, it would be best if you aimed to create a blueprint that every staff member can follow to deliver a remarkable guest experience. This process should be a team effort; every team member, in all different positions, will have valuable personal experience to add.   
First, list all your business touch points, every point at which a guest interacts with you from before they leave the house to when they walk out of the door.  Discuss and describe the best possible outcome that each touchpoint can deliver for each guest – recognising that different guests may be at the same touchpoint looking for different outcomes and, therefore, have different needs.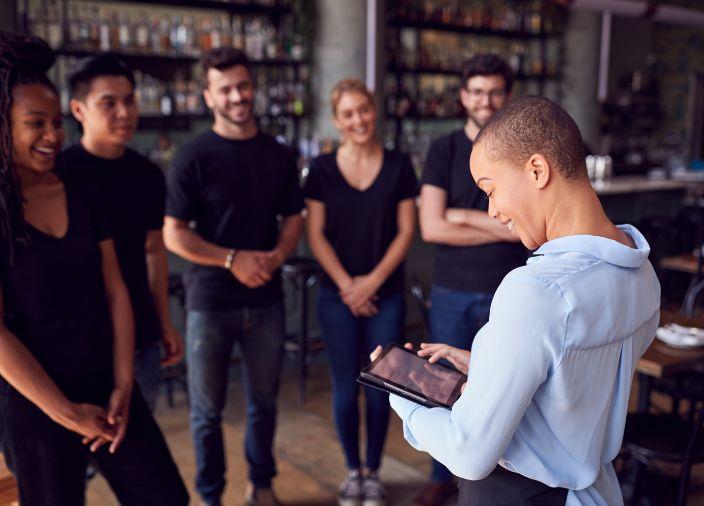 The Blueprint
Identify common obstacles in the perfect guest experience for each touchpoint. An example might be a guest call to make a last-minute reservation. If the phone rings and rings, it can be a frustrating experience for the guest hanging on the line.  
One operator we worked with recognised that floor staff would likely be busy at times and unable to answer the phone promptly; therefore, they set their line to redirect to the kitchen after three rings so that the kitchen team could take the call and manage the reservation. This required a little training for the kitchen team regarding the reservation process, but it ensured that a guest would never wait more than three rings for their call to be answered.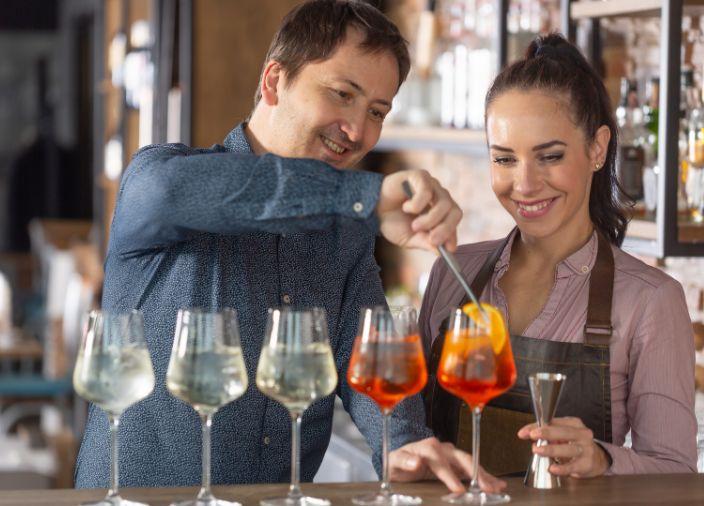 Non-negotiable behaviours
In addition to identifying and creating solutions for common obstacles, your team must commit to non-negotiable behaviours. For example, at each interactive touch point, the things employees absolutely must do and those they unequivocally cannot do. This makes your expectations of your team clear and gives them the necessary instruction to deliver remarkable. You should identify opportunities to exceed and deliver remarkable service at every touchpoint. Those opportunities may be infrequent, but your team should be prepared and ready to deliver that remarkable experience when they do.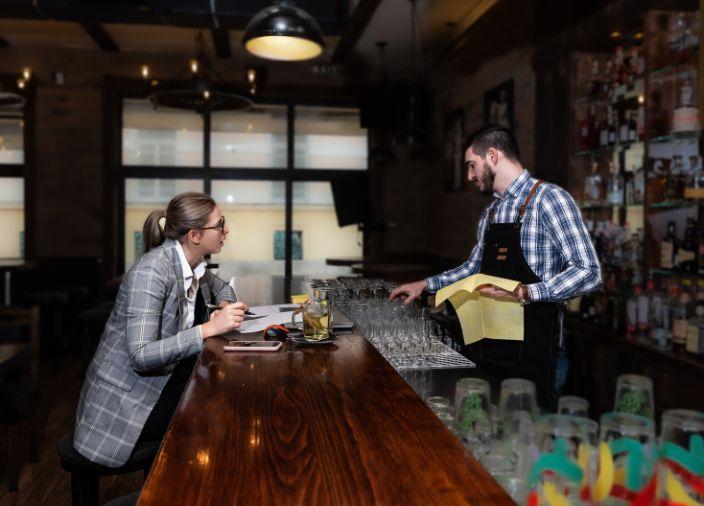 Key gestures and actions
These simple but too often overlooked gestures and actions will deliver the emotional connection you need to turn a first-time guest into a regular or someone who may have enjoyed their visit into a raving fan who recommends your place at every opportunity.
Examples:   
Keeping umbrellas to offer guests when they leave during a rainstorm. 

 

Keeping a stack of birthday cards behind the bar so that if a guest reveals it's their birthday, the staff can all sign a card and deliver it to the guest.  

 

Having the details of a locksmith ready if a guest locks their keys in the car. 
Key Takeaways
Guests choose our businesses because of how we make them feel; that feeling drives customer loyalty and leads to repeat visits and recommendations. 

The best hospitality operators in the world design service strategies to deliver a remarkable experience at every touchpoint for every guest on every visit. 

You can design a service strategy to deliver remarkable experiences with your team by: 

Listing out your touch points.

Discussing what a remarkable experience looks like for each.

Identifying the common obstacles. 

Defining behaviours that overcome the difficulties.

Planning ways to go over and above at each touchpoint.