Treating Guests to a Great Experience
When guests visit your venue, they want to have a wonderful time. Read on to learn how you can deliver great experiences to guests in your bar.
Estimated reading time: 4 minutes
When customers visit a bar or venue, they're hoping to have a wonderful time and a fantastic experience. For bar professionals, the pressure is on to give a next-level experience and exceed all their expectations.
Setting the standards for an amazing experience happens at every touchpoint in the customer journey; from how they discover your bar online to how they experience your menu, and how the finer details of their visit sticks in their memory. The best bar professionals know this and excel in blending techniques, select ingredients and a flair for service to make the most unforgettable bar experiences.
Follow the steps below to deliver a unique and memorable experience for your guests that keep them coming back.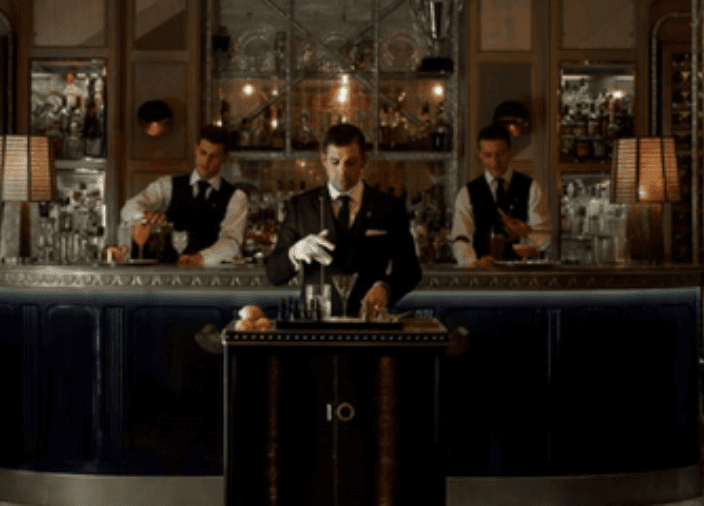 Step 1: Win Customers Early
Engage your customer before they set foot inside your venue. 
Find ways of interacting with guests before they arrive through digital channels like your social media, website or online reservations system. Establish communications with new guests to let them know you are expecting them and make sure you interact with previous guests through email or SMS. 
If you run a reservations system, be sure to telephone to confirm dinner or table bookings. Also, keep returning guests up to date with menu changes, staffing, new cocktails, and anything that reinforces the guest experience through regular updates across your communication channels like website, email or CRM (customer relationship management). 
Read more about how to do this effectively here.
Step 2: The Best First Impression
Don't reveal your hand too soon.
The first impression when guests walk into your venue matters -- the classic guest treatment still delivers a powerful punch and makes them feel valued. Don't forget to give a warm welcome, take people's coats and bags, and lead them to their table. You can even welcome them with a complimentary taster cocktail, glass of water or bar snacks.
Once they're comfortable you can present them with your menu. At this point, give them time to explore your offerings or stand by to explain different ingredients or make recommendations. Regardless of your approach, note that the menu is not just a selling tool but a psychological tool as well.
Step 3: Take a Risk
Introduce a level of perceived risk to build anticipation. 
An element of perceived risk – as opposed to actual danger – adds an element of excitement to any occasion. It's like asking someone on a first date, there's always uncertainty when they take a little longer to respond, but when they say yes, it's even more satisfying. 
A great bartender explains the complexities of the drink they are creating and the elements that could wrong in pursuit of the right flavour. Then when they present the perfect serve, round it off with a flaming citrus garnish to really light up the experience. 
Step 4: The Big Reveal
This is the main event your guest has been waiting for, so pay careful attention!
Drink presentation is essential when serving guests, and it can help customers remember your bar.
This moment is where your selection of glassware, coasters, garnishes and any other physical touches, makes a difference. That's not saying you must have unusual vessels, but rather ensure you have given the presentation proper thought. Also, you can add a touch of tableside magic by completing the serve on their table.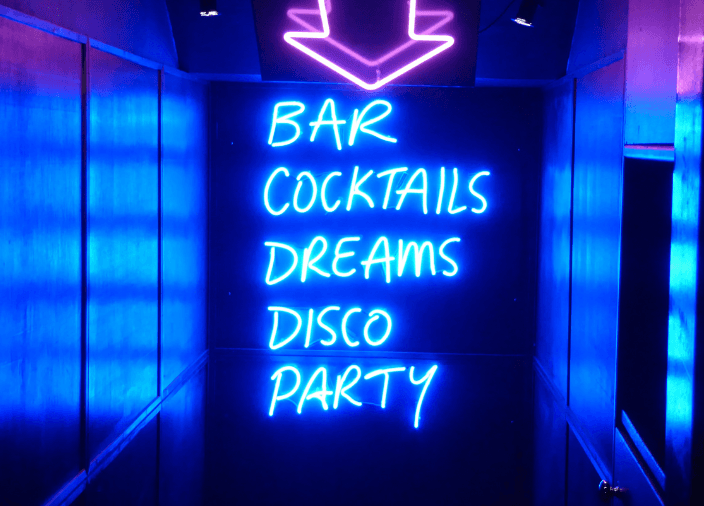 Step 5: The Pay-Off
Give your guests something back. 
It's a good idea to give someone a souvenir of their experience. This could be in the form of a new memory – a taste of a new experimental cocktail or a physical piece of collateral, such as a recipe card to try and create their favourite cocktail at home. Also, be sure to ask your guest how the drinks were received, whether they met expectations, and whether they'd order it again. Such attention to detail keeps a conversation alive which can result in a second order or regular visits.
Step 6: The Final Steps
Allow guests space and time to savour what just happened.
Don't pester guests. It's nice to build a connection but give them space as well.
When they ask for the bill, this marks the final part of their journey and is the last opportunity to make their experience sparkle by presenting it with class. Also, consider how you can support a dialogue post-visit by capturing email addresses and gaining opt in permissions to contact guests in the future.
Make their exit as comfortable as their arrival: offer to order taxis, fetch their coats and bags, and communicate how delighted you would be to host them again.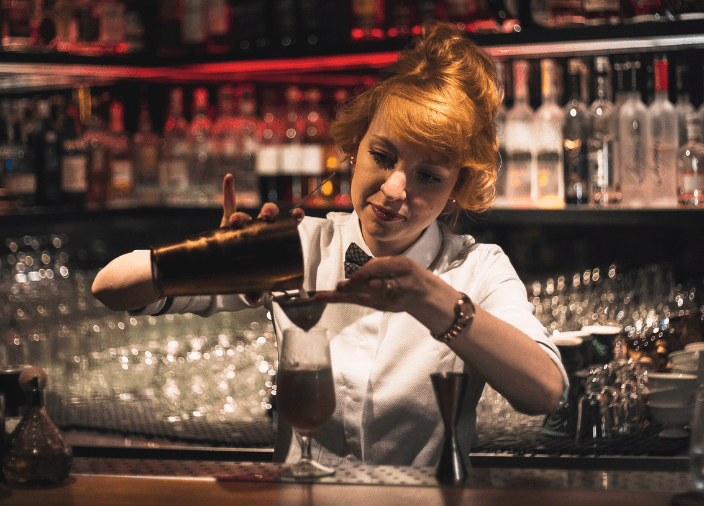 Key Takeaways
Start customer relationships before they've arrived using the available channels at your disposal like social media or your website.

 

Make guests feel welcome and pay attention to simple ways you can improve their first impression like showing them to their table.

 

Present great drinks with style and ensure glassware, garnish and quality are unbeatable.

 

Make their experience memorable by adding special touches.

 

Maintain a relationship through a CRM, getting their contact information and permission to reach out with updates and news.

 
Sign up and become a member of Diageo Bar Academy today and opt-in to receive our monthly newsletter to unlock the latest industry news, trends, and tips to keep your bar knowledge up to speed!