Our Brands
Johnnie Walker Red Label
Johnnie Walker Red Label is an easy, mixable whisky perfect to serve to customers looking for good times with great friends.
About
Johnnie Walker Red Label is the world's best-selling Scotch Whisky. This blend is made for mixing in exhilarating cocktails, bringing together whiskies specially chosen for their bold, vibrant flavors that add a fiery kick to any mix.
Flavour Profile
Fresh and spicy; with vibrant fresh apple and citrus fruitiness, cinnamon and pepper spice and a warming smoky finish.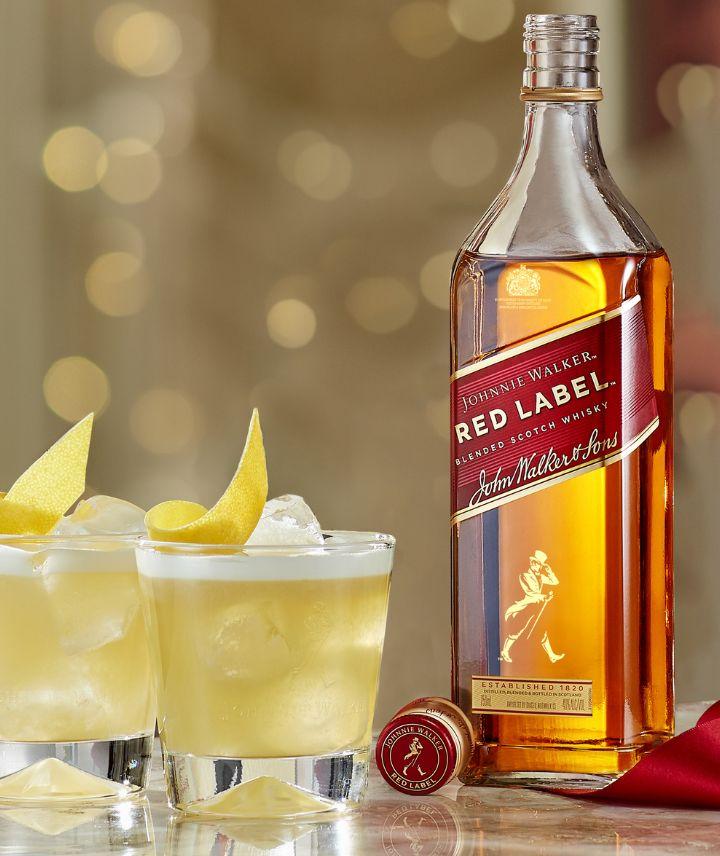 Interesting Facts
Fans of the Walker's 'Special Old Highland Whisky' took to calling it by the colour of its label, so in 1909 the whisky was officially rebranded as 'Johnnie Walker Red Label'
In the last decade alone, Johnnie Walker Red Label has won over 40 awards, including double gold at the San Francisco World Spirits Competition 2021.
PERFECT SERVE
A timelessly refreshing mix that pairs the much-loved spicy notes of Johnnie Walker Red Label with the crispness of soda or ginger ale.