Discover Johnnie Walker, the most recognisable and best-selling Blended Scotch Whisky. Learn the history, product details and how to create and recommend drinks.
Estimated reading time: 7 minutes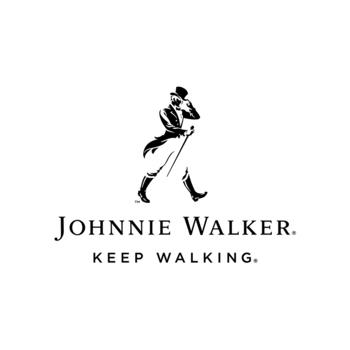 A Guide to Johnnie Walker Scotch Whisky
The story of Johnnie Walker begins with the man who gave the whisky its name. In 1820 the doors of a grocer's shop in the thriving town of Kilmarnock were opened for a young farmers' son. John Walker's father had died the year before and the family farm was sold. It was a tough start in life, but there was always something special about John. A glint in his eye. A fire in his belly.
John had a gift for business and a genius for blending whisky. He began a small but growing trade in whisky and took advantage of the arrival of the railway in Kilmarnock in 1843. When John passed away in 1857, his son Alexander took over. Alexander introduced the first Walker-branded Scotch 'Old Highland Whisky' in 1867. He then partnered with ships' captains to carry his whisky 'wherever ships could sail'. Alexander also oversaw the arrival of the iconic square bottle and slanted label – which made his whisky 'stand out' from its competitors.
In 1889, Alexander's sons Alexander II and George took over. In 1908 they introduced the Striding Man logo and adopted the `Johnnie Walker' brand name. The following year, they renamed their range of whiskies after the colours of their distinctive labels: Johnnie Walker Red Label and Johnnie Walker Black Label were born. By 1920, Johnnie Walker whisky was available in 120 countries. Today, Johnnie Walker is the world's number one Scotch whisky (IWSR 2020), loved across the world for its quality, depth of flavour, and innovative new blends.
Johnnie Walker Craft
Johnnie Walker is carefully crafted with passion in Scotland by a small team of whisky experts, led by Master Blender, Emma Walker.
With access to over 29 distilleries across the main regions (the Lowlands, the Highlands, Speyside and the Islands) – an unrivalled selection of casks and continued exploration into 'ghost' distilleries, the Johnnie Walker team continue to pioneer the Scotch category with innovative new whiskies.
Each of the whisky-making regions of Scotland have specific characteristics and varying flavour profiles. Johnnie Walker pulls smoky complexities from Island whiskies like Caol Ila to balance with Speyside fruits, floral Highland malts and creamy Lowland malts and grains. With this access to such a multitude of flavours and styles of Scotch, the team at Johnnie Walker are permitted to craft wonderfully balanced whiskies that can hold spectacular depths and breadths of flavours.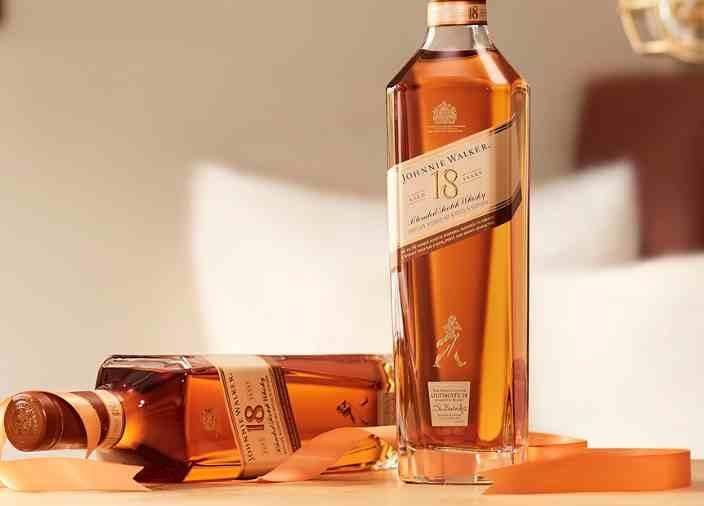 Meet The Team
Meet the faces behind the iconic brand. The key guardians of Johnnie Walker whisky - blenders, brand ambassadors and world leading bartenders - are the people who keep John Walker's spirit alive in the work they do.
The Art of Blending
The blending of Scotch whisky is both an art and a science. For Johnnie Walker, this is a depth of skill, dedication and knowledge of whisky types that stretches back nearly two centuries. This section takes you through the blending process.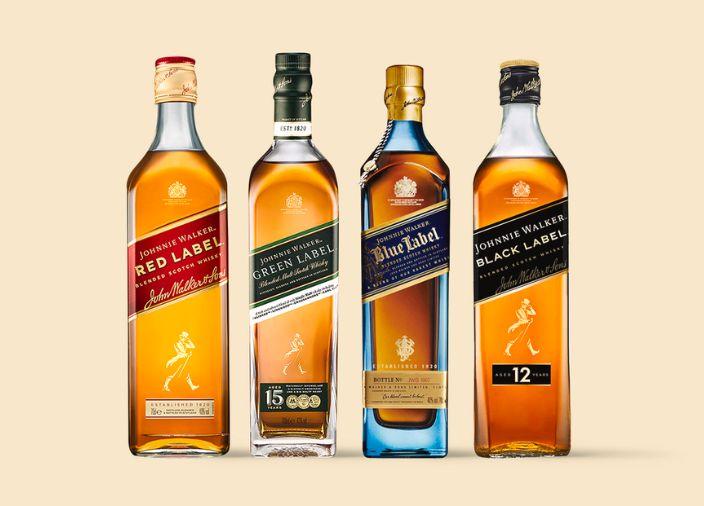 Discover the portfolio
Explore Johnnie Walker's portfolio of whiskies, including tasting notes, guidance and expert serving suggestions.
Johnnie Walker Little Black Book of Whisky Cocktails
Discover The Little Black Book of Whisky Cocktails, brought to you by Johnnie Walker and Diageo Bar Academy.
Whether you want to recreate the classics or explore the world in seven highballs, this ever-evolving booklet will be your go-to for the latest highball creations from across the globe.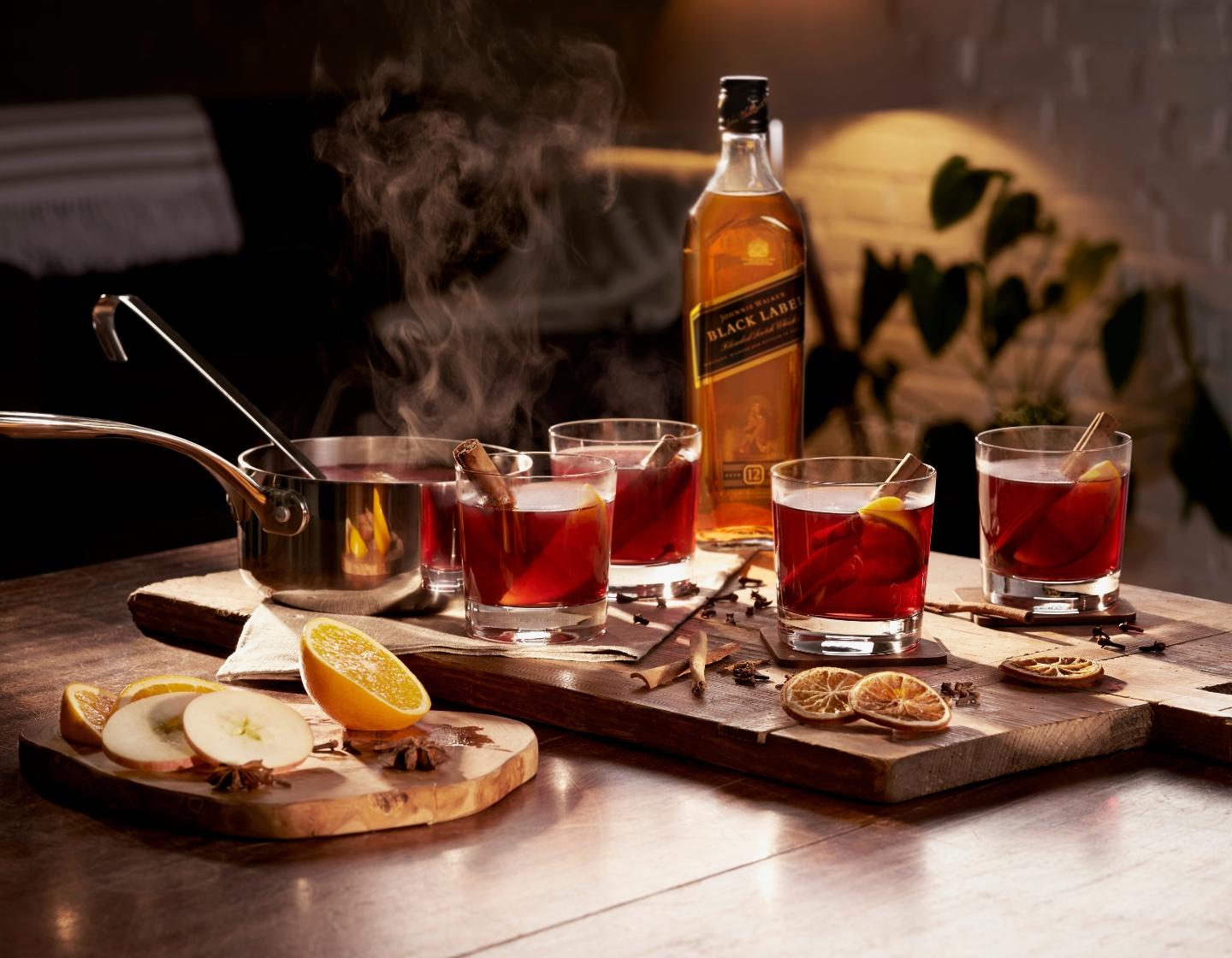 Interesting Facts
In 1934, John Walker & Sons was granted a Royal Warrant to supply whisky to the royal household (still held today).
Johnnie Walker has been the world's No. 1 Scotch whisky for over 30 years (IWSR).
The cultural relevance and global appeal of Johnnie Walker can be seen through iconic film appearances, including the Blade Runner franchise; Raiders of the Lost Ark, Lock, Stock & Two Smoking Barrels; and Charlie's Angels.
The whiskies in Johnnie Walker are carefully selected from an unparalleled collection of over 10 million casks of maturing Scotch, ensuring more breadth and depth of flavour goes into every bottle.
Behind the Barrel: An Interview With Emma Walker
Emma Walker is an expert whisky maker at Johnnie Walker – one of a small team of 12 craftsmen and women in Scotland tasked with the pursuit of blending excellence.