Blogs and Inspiration
The 12 Cocktails of Christmas
Festive cocktails drive exclusivity but can also boost sales for your venue. Learn how to make 12 creative festive cocktails and give you bar menu a boost this holiday season.
Estimated reading time: 5 minutes
Offering a Selection is Key
The Christmas period is notoriously busy for those in the bar industry, so it's important to prepare for this time of year.
One way to get ready is to carefully consider what seasonal cocktails you'll add to your menu. Guests get excited by exclusivity, so offering a selection of festive time-limited cocktails can drive up sales and make your venue one of the most exciting to visit during the winter months.
Today's customers are generally moving away from traditional, oversaturated Christmas drinks and instead looking for unique options with a touch of festive flavours. Get inspired by this selection of 12 festive-flavoured cocktails and serve your guests these magnificent drinks during this busy season.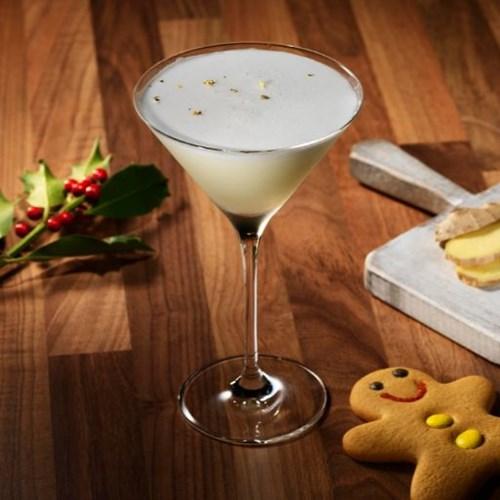 SPICED GINGERBREAD
Serve up a rich and creamy cocktail infused with one of the classic flavours of Christmas: gingerbread. Crisp vodka is mixed with the spiced nuttiness of gingerbread syrup to create this tasty dessert cocktail.
BAILEYS FLAT WHITE MARTINI
This cocktail marries silky Baileys with vodka and espresso to create a well-structured cocktail. Serve as a digestif for the perfect end of a meal. Swap the vodka in the Baileys Flat White Martini with rum to create a spiced alternative that's bursting with complementing flavours.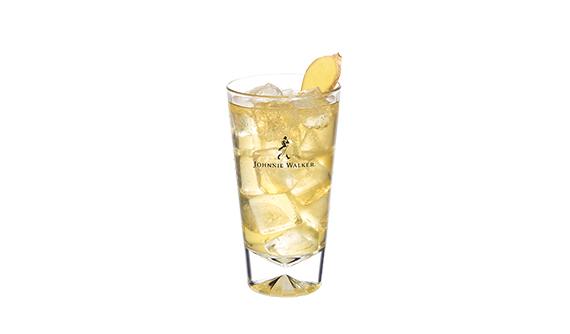 JOHNNIE GINGER
Craft the ideal Scotch long drink for your guests with the Johnnie Ginger. Combine Johnnie Walker Red Label Whisky with ginger ale built over ice for the perfect winter drink. The spiciness of the ginger ale unlocks various tasting notes, making this a drink your guests will want to savour. 
BAILEYS HOT CHOCOLATE
Offer a rich, creamy hot chocolate option by adding Baileys Irish liqueur to your usual hot chocolate serve. The natural warming feeling of Baileys works well in heated drinks, and the Baileys Hot Chocolate is likely to be a customer favourite.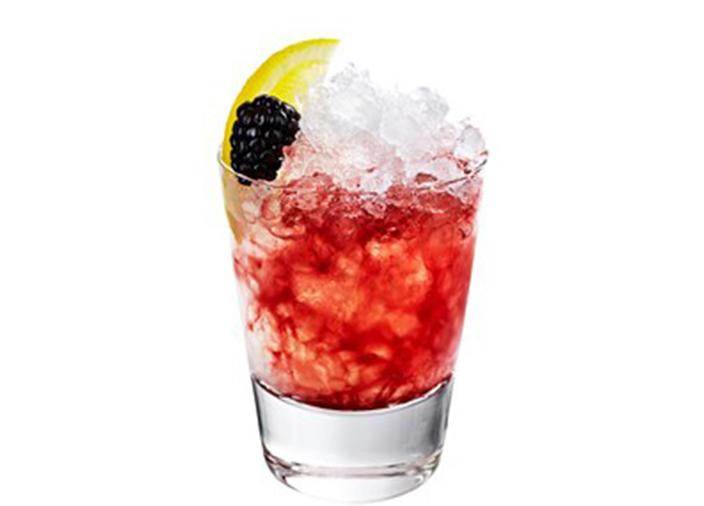 GORDON'S GIN BRAMBLE
Offer a sweet Gordon's Gin Bramble, combing citrus with forest fruit flavours for a refined yet appropriately seasonal drink. Ensure you use plenty of ice and finish off this classic serve to perfection with a tangy lemon slice.
EGG NOG
Introduce your guests to this rich, spicy Christmas classic. Using either rum or whisky, shake all ingredients vigorously in a shaker and serve in a goblet. Egg Nog can be served hot or cold, with the added heat bringing out a rich, spiced aroma.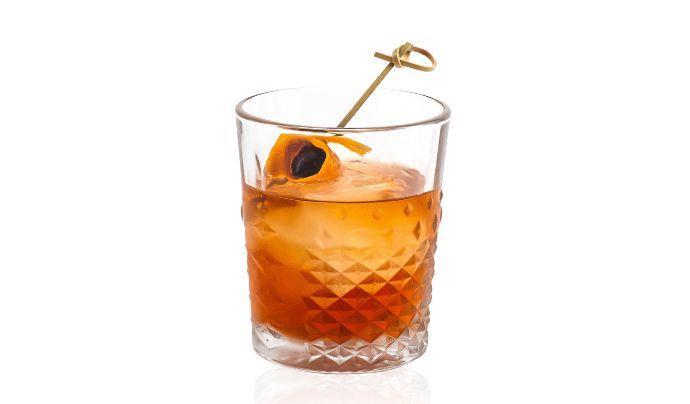 OLD FASHIONED CHRISTMAS
Zest up a traditional favourite by adding the spices of the season. Topped with cinnamon powder and mixed with cranberry sauce and apple juice, this Old Fashioned Christmas is infused with some strong tastes of the season. Garnish with a single star anise for a visual pop.
SPROUTING GORDON'S GIN FIZZ
Although a divisive inclusion in festive meals, brussels sprouts can be a fantastic botanical addition to the crisp flavour of a G&T. Adding a caramelised sprout to a flute of gin and cranberry syrup topped with prosecco can elevate a classic and the Sprouting Gordon's Gin Fizz is an exciting use of this often discarded ingredient. 
SPICED RUM, CRANBERRY AND ALMOND CIDER
This chilled cocktail is sharper and less dense than many other options, perfect for guests looking for something light. To make the Spiced Rum, Cranberry & Almond Cider Recipe, combine spiced rum, cranberry juice, cider and amaretto in a shaker with ice and strain into a rocks glass.
GORDON'S ELDERFLOWER & TONIC
Crisp like fresh snow, this cocktail is great for guests seeking a chilled option. Made with Gordon's Elderflower Gin, this is an enhanced G&T, offering a herbaceous flavour profile.Gordon's Elderflower Gin & Tonic is simple, and that's what makes it a great option.  
SMIRNOFF KISSED CARAMEL SPICED TEA
Bring a bit of sweetness to festivities with this Smirnoff Kissed Caramel flavoured Vodka. The delightful fusion of flavours mixes the spiced warmth of chai with a creamy caramel finish for an exciting kick of flavour. Garnish your creation with a fresh mint sprig and treat your guests to this delicious indulgent cocktail. 
FESTIVE FRUIT FIZZ
Get into the holiday spirit with our Festive Fruit Fizz cocktail, crafted to add a touch of brightness to the winter. Smirnoff Red is mixed with Peach Schnapps, Orange and Lemonade in this fresh, fruity cocktail. Garnish with a vibrant orange wheel to make every sip a burst of citrus festive cheer.
Key Takeaways
Offering festive cocktails can create excitement with your guests.
The time-limited nature of festive cocktails can create feelings of exclusivity and ultimately drive more revenue for your bar.
Choose from these 12 recipes to enhance your festive menu and boost sales.
Related Content
Find more festive flavour inspiration!