THE BARTENDER'S BAR MENU: GREAT BRITAIN
To mark the occasion of World Bartender Day, Diageo Bar Academy has gathered five of the UK's best bartenders to share their favourite cocktails.
Estimated reading time: 3 minutes.
World Bartender Day is celebrated annually on February 24th, recognising the important role bartenders play in bringing people together over drinks and creating a memorable experience. From crafting the perfect cocktail to entertaining guests, bartenders are the unsung heroes of the bar scene. To mark the occasion, Diageo Bar Academy has gathered five of the UK's best bartenders to share their favourite cocktails. So, join us in raising a glass to World Bartender Day and learn from some of the best in the business!
Morgan – Exeter
I love a rum sour! My absolute favourite for when I'm drinking. I prefer using foaming bitters instead of the classical egg white when I make mine, so that vegan and non-dairy eaters can enjoy it too. Don Papa is my choice of rum to use, and I love its slight vanilla and spiced notes.
Jenny – Exeter
My favourite cocktail must be the classic dirty martini - mainly because I love olives. Combined with my favourite spirit, Tanqueray, I can't imagine anything better. It's timeless and never goes out of style - as long as it's not shaken. Olive brine, Tanqueray London Dry and a touch of dry vermouth. Nothing could be simpler, and yet so refined - when it comes to mixing drinks.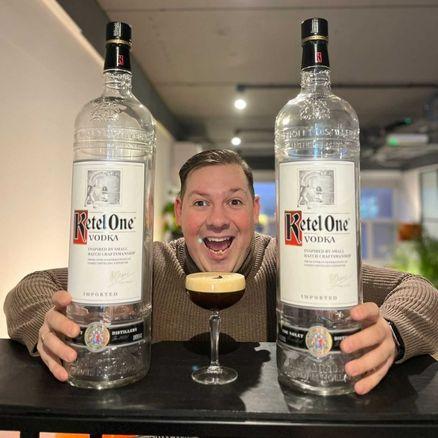 Danny – Leeds
My favourite cocktail is a Ketel One Espresso Martini! Any bar worth it's salt will have mastered this modern classic and as an avid coffee drinker this is a great way of bringing two or my biggest passions together. An Espresso Martini is wonderful blend of Ketel One vodka, coffee liqueur, sugar syrup and fresh espresso. Shaken wet and dry to create a lovely thick foam head, made perfectly an espresso martini is an incredible combination of the silky creamy yet peppery Ketel One, balanced with the rich sweetness of coffee liqueur and finally the nutty, chocolate bitterness of fresh espresso.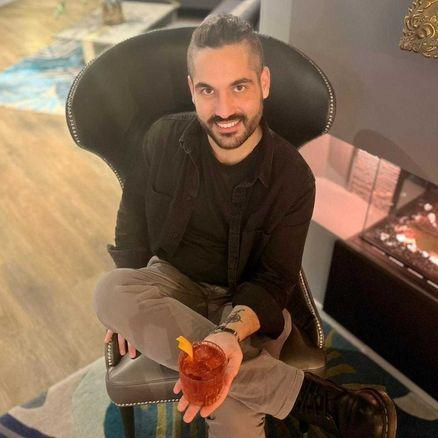 Fabio - London
As an Italian, I love a Negroni, but my favourite spirit is Whisk(e)y. With the Boulevardier it's like getting a perfect marriage between a lifestyle drink, and love for one of the most complex spirits.
Elegant but with strong character, one-part Bulleit Bourbon Whiskey, one-part Red Vermouth and one-part bitter Italian Aperitif. In this beautiful harmony, three magic elements are mixed in a mixing glass and garnished with orange peel to add a fresh aroma to welcome you on the first sip.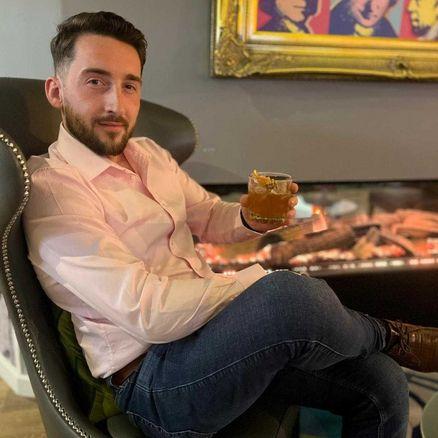 Stephen – Birmingham
My favourite cocktail is the Old Fashioned. A true 'bartenders' drink, in its most basic form this cocktail is prepared by mixing whiskey, sugar & bitters together with ice in a mixing glass. It is a versatile drink that can be adapted to suit a multitude of palettes. My personal favourite is a Bulleit Bourbon Old Fashioned mixed with maple syrup, black walnut bitters and stirred with an orange peel. This drink can make you feel cosy and warm in any place you find yourself!