Estimated reading time: 5 minutes.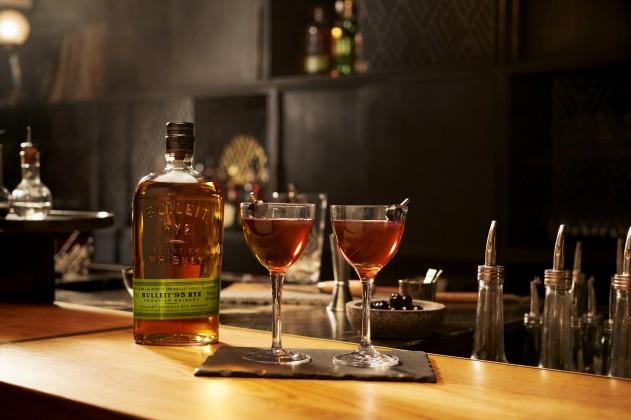 History & Heritage
The award-winning Bulleit is a whiskey that breaks the mould and is steeped in family tradition. It is a story that represents the independence and spirit of the American frontier.
In the early 1800s, Tavern keeper Augustus Bulleit started making small batches of Bourbon in Louisville, Kentucky, which were soon sold throughout Kentucky and Indiana. Just before the American Civil War, however, Augustus died when transporting barrels of his whiskey to New Orleans. The Great Depression and Prohibition era that followed meant it was difficult for family members to continue the business.
The challenging times for the bourbon continued until 1987, when Thomas E. Bulleit, Jr. revived the family business and opened the Bulleit Distilling Company. Inspired by his great-great-grandfather, Augustus Bulleit, Tom left his successful law career to fulfil a lifelong dream of bringing the family recipe and tradition of whiskey making back to life.
Now one of the fastest selling whiskies in the world, Bulleit is a whiskey that has survived throughout generations and is enjoyed across the world.
Test Your Knowledge
Now you've discovered the world of Bulleit, take the brand quiz to test your new knowledge!
Take Quiz