Our Brands
Johnnie Walker: Liquids
Discover Johnnie Walker's rich portfolio of whiskies, including tasting notes, guidance and expert serving suggestions.
Estimated reading time: 5 minutes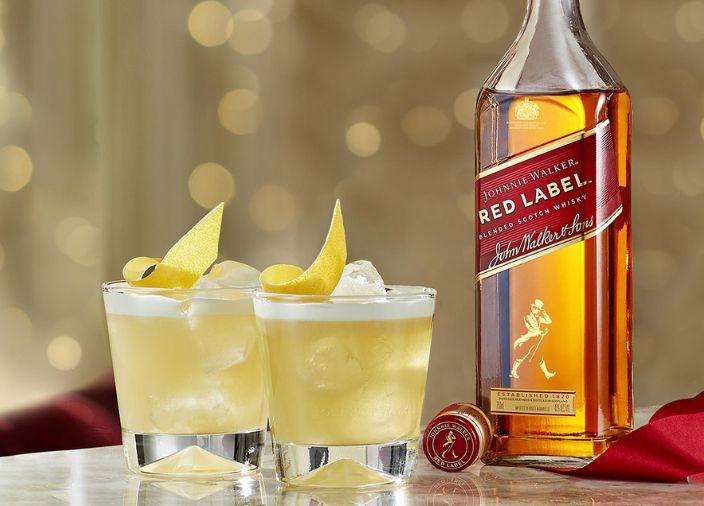 Red Label
Johnnie Walker Red Label combines light whiskies from Scotland's East Coast with the more peaty whiskies from the West. Crackling with spicy cinnamon and pepper, it also possesses the sweetness of pear and apple, ending with vanilla and smoky flavours. This versatile whisky makes the ideal mixer, whatever the occasion. Pour out a measure; first nose, then take a sip and see what flavours you recognise. Keep these flavours in mind as you create drinks using Johnnie Walker Red Label in the future.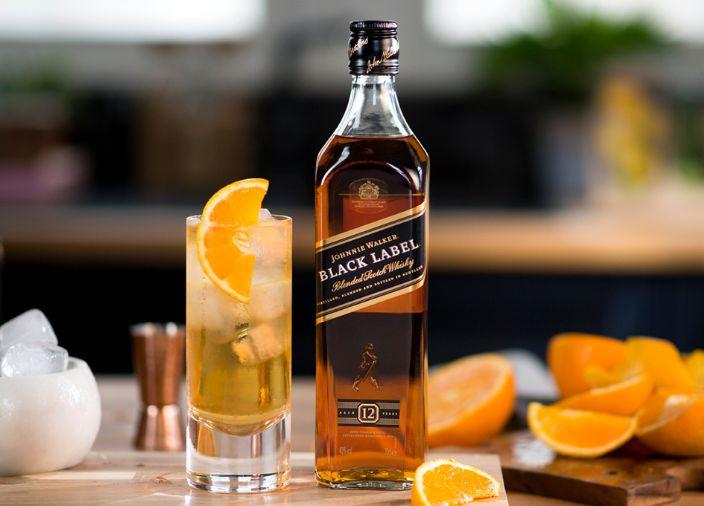 Black Label
Johnnie Walker Black Label is blended exclusively from whiskies matured for at least 12 years - bringing in flavours from all four corners of Scotland. Intense vanilla gives way to the zest of orange, raisins and spice; finally finishing with a smoothness, layered with malt and peaty smokiness. As with Red Label, pour out a measure; nose then sip. With Johnnie Walker Black Label you will find it is strongly malty, peaty, fruity and woody, with a slight essence of spicy and fresh notes.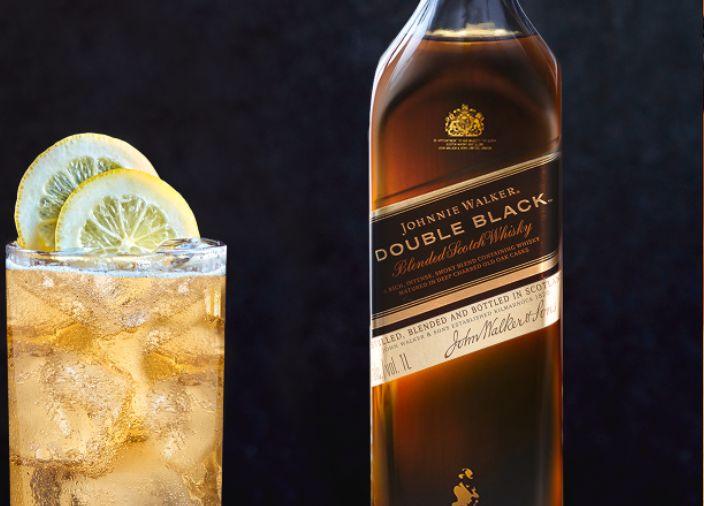 Double Black
Johnnie Walker Double Black Label takes heavy influence from the big flavours of Scotland's West Coast and its islands. Swirls of peat smoke over rich raisins, apples, pears and citrus. These soften into sweet vanilla and spice, before finishing with the warm smokiness of oak and tannins. Pour out a measure of Johnnie Walker Double Black and compare the smell and taste to the Black Label. With Double Black, you should notice that the peaty tones have been dialed right up, whereas the woody tones have come down slightly.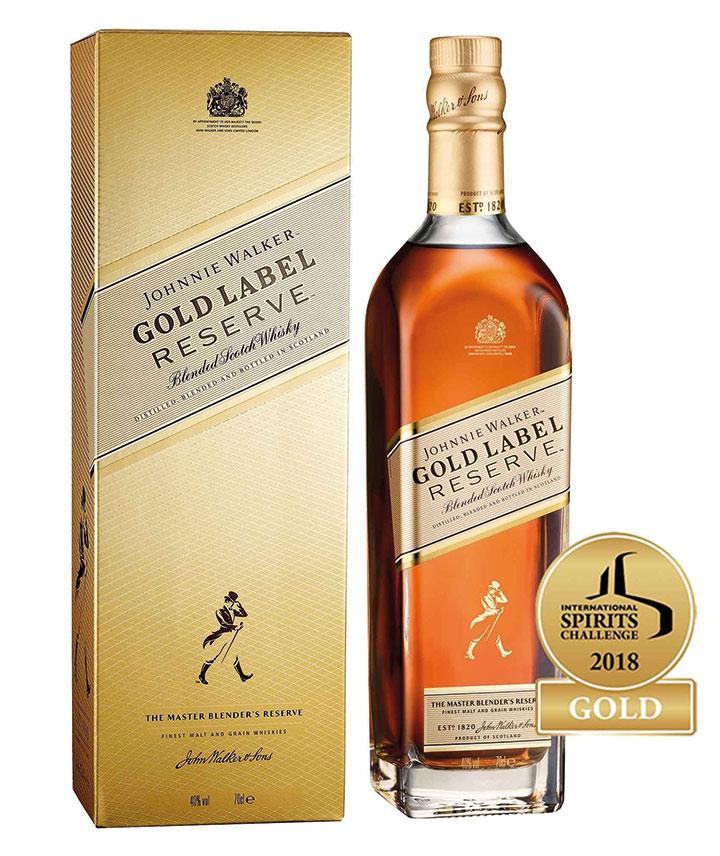 Gold Label Reserve
Johnnie Walker Gold Label Reserve is known for the creamy, honeyed smoothness it takes from Speyside and Highland whiskies. A luxurious burst of delicate nectar and gentle smokiness develops into sweet fruit and a velvety, lingering whisper of smoke and oak on the finish. As with Johnnie Walker Red Label, Gold Label Reserve has very distinct flavour peaks, which make it an ideal choice for mixing as a cocktail.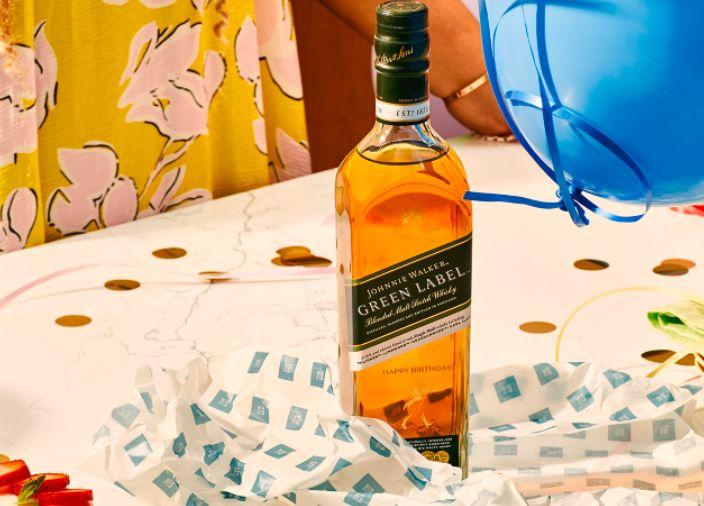 Green Label
Johnnie Walker Green Label is a perfectly balanced Scotch blend of Speyside, Highland, Lowland and Island malt whiskies, matured for at least 15 years, delivering all the character of a single malt whisky, but with greater depth and a wider flavour experience. Crafting a blend with such a wide flavour spectrum is a challenge for Master Blender, Jim Beveridge and his team, because he needs to ensure the distinctive characters of the individual malt whiskies shine through, while achieving a harmonious balance of flavours. Intense aromas of crisp cut grass and fresh fruit combine with wood smoke, peppers, deep vanilla and sandalwood for a depth of character that just isn't possible from a single malt whisky. Enjoy it neat, or over ice, and discover it for yourself.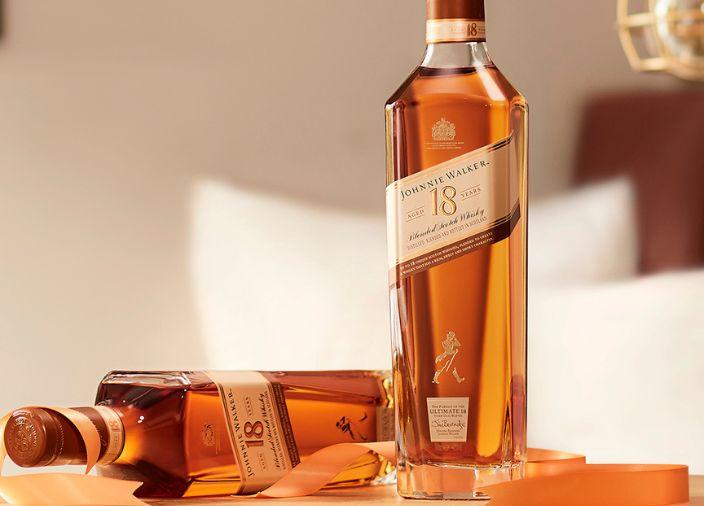 18 Years
Johnnie Walker Aged 18 Years is made using whiskies that have matured for at least 18 years. Carefully chosen for their flavour and quality, these whiskies make for a wonderful combination of both classic and contemporary tastes - blending notes of citrus and fragrant almonds, with warm vanilla and a hint of tropical tangerines.
Blue Label
Johnnie Walker Blue Label is an exquisite blend made from some of Scotland's rarest and most exceptional whiskies. Opening with hazelnuts, sherry and oranges, it follows with ginger, sandalwood and dark chocolate. Honey emerges, with hints of pepper and dried fruit, finally finishing with a smooth smokiness. Pour out a measure, nose then sip. Perhaps try adding some ice or water and see how that affects the flavours.