Building a Personal Brand As A Bar Professional
Learn how to create a personal brand and professional identity to help you land more opportunities and build your reputation.
Estimated Reading time: 2 minutes 30 seconds
Everyone is a brand
Bartenders are often in the public eye, even if it's just to their customer base. This creates an opportunity to be distinctive, to build a reputation and use that to create new personal and business opportunities. Learn how to create a personal brand to take your career to the next level.
The power of personal branding
Personal branding is something all bartenders should try to build – it can create opportunities such as:
Career Opportunities - Your reputation is crucial in the bar industry. Some doors will only open if you've built a good personal brand that allows hiring managers to know about you, your skills and your interests.
Attract customers - If you become a recognised brand, known for your bartending skills, this can attract people to wherever you work. Helping increase revenue and differentiating you from your competitors.
Rewarding partnerships - Having an excellent personal brand means that other businesses will want to work with you. This can lead to partnerships with brands that benefit both you and the outlet you work in.
How to Define Your Unique Identity
A personal brand should be, well, personal. Focusing on distinctive aspects of your personality and skills, will help you flourish in the industry and stand out.  
Many aspiring bartenders try to emulate and replicate the success of other established bartenders. Learn from them, gather experience from them, but ultimately, to be distinctive, be yourself. 
Once you've built your online brand and are happy with how it looks and what it showcases, you then need to put the effort in to help it grow and expand. This will allow you to increase your audience, making you more attractive to certain venues and helping you get invites to events and bars.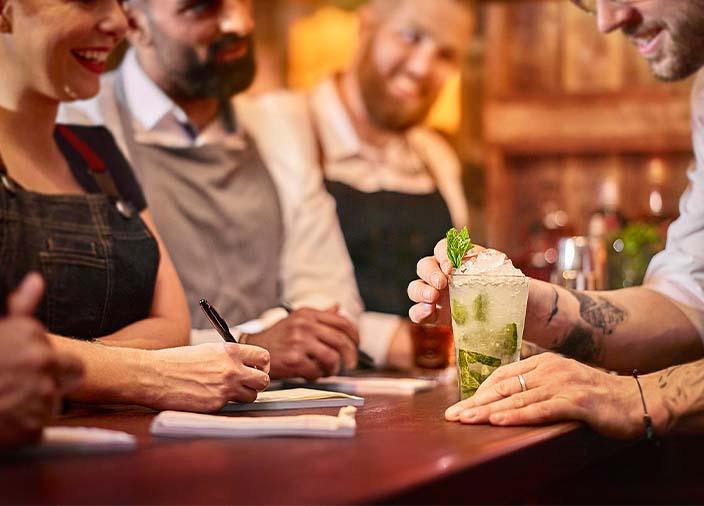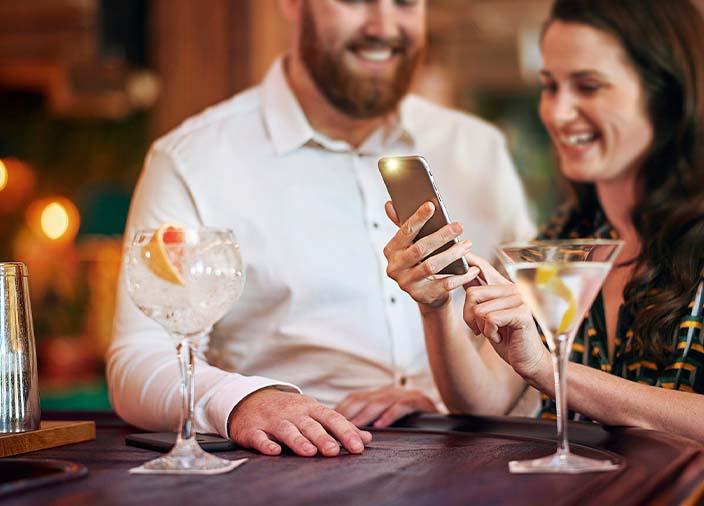 There are a few ways you can build your personal brand
Three of the main avenues for this are:  
Your online presence - Today, the best way to grow a personal brand is online. Your social channels have a lot of weight in how people perceive you in the industry. To create a great personal brand online, you need to post engaging content while remaining focused on your core interests and identity. For example, recipe walkthroughs, spotlights on ingredients, and some self-promotion. Your socials should all have a consistent style, appearance and tone to make you recognisable everywhere.  
Your visual identity - Your visual identity, what you wear and how you come across, will say a lot about your personal brand. For example, wearing bright colours and patterns may be perfect for sharing love for the unusual, whereas formal wear c can be great if you're passionate about showcasing classic cocktails. Never change to something you're not, but always be aware of how your appearance can influence your brand. 
Your unique expertise – Becoming an authority on a particular spirit or methodology and talking about it on your social media can open up opportunities to guest bartend or be invited to speak at events or on podcasts.
Key Takeaways
Personal branding can help you find new opportunities. A good personal brand will open the door to being able to work at certain venues and also help you attract more customers.

Personal branding is about showcasing what makes you distinctive. Always be yourself and follow your passions, not the crowd.

Your online presence is crucial for building a personal brand. Be consistent and share valuable content.

Grow your personal brand by becoming an authority. Write articles, appear on podcasts, speak at events, and even guest bartend to help grow your influence.