GAME-CHANGING GIN TRENDS TO TRY THIS YEAR
Need some gin-spiration? Discover how to use cutting-edge drinks trends to create classic gin cocktails with a twist.
Author: Lidiyanah Keller, Head Bartender at Atlas in Singapore, voted no.27 in Asia's 50 Best Bars 2023
Estimated reading time: 6 minutes
TOP GIN COCKTAIL TRENDS
Looking to stay ahead of the curve and offer trending gin cocktails that will create a buzz in your bar? Lidiyanah Keller, Head Bartender at Atlas, a renowned bar in Singapore, tells us all about the hottest gin trends dominating the world of mixology including:
Gin spritzes
Umami and savoury cocktails
Alcohol free gin cocktails
Zero waste cocktails
Plus, Lidiyanah shares recipes to help get your creative juices flowing with the globally beloved Gordon's gin, a fixture on any professional bar shelf.
1. CREATE A SIGNATURE GIN SPRITZ
Whether you're using a classic juniper-led gin or a flavoured gin such as Gordon's Premium Pink, gin really lends itself to spritz cocktails. Classic ingredients like lemon enhance the citrus flavour profile in Gordon's London Dry, whilst fresh raspberries and strawberries bring out the fruity notes in Gordon's Premium Pink. Couple that with prosecco and a flavoured soda, and you have a simple, yet delicious gin-based spritz!
GORDON'S PINK SPRITZ
Try making this delicious and fruity cocktail with a bubbly twist and juniper notes.
2. USE UMAMI INGREDIENTS
More and more mixologists are using umami ingredients in cocktails. Umami is the savoury fifth flavour of the five basic flavour groups mixologists refer to when creating balanced cocktails. And recently, umami ingredients have found their way into the hands of gin distillers. A current big trend is to use oyster shell in distillation. The shells add minerality and a subtle hint of the sea – these are known as oyster shell gins.
So, to enhance the umami notes in these styles of gin, we're adding ingredients such as seaweed, mushrooms, and fermented products like miso to our cocktails.
Scroll further down for a twist on the gin fizz with tantalizing umami notes on Atlas' menu called the 'Thousand-Year Highball'.
3. OFFER ALCOHOL FREE COCKTAILS
There has been a huge increase in demand for alcohol-free, and low alcohol drinks.
Gen Z, the current 21-27 year old generation, are leading the way with this trend – particularly in the UK, US, Australia and New Zealand. And recently, alcohol-free and low alcohol drinks have seen a real shift in quality, with new technology improving production methods and creating almost like-for-like drinks as a result.
You can now find more exciting no and low alcohol cocktails than ever before, such as Gordon's 0.0% Alcohol-Free gin. You can simply swap out Gordon's London Dry, or a flavoured gin with its alcohol-free alternative, and customers will benefit from the same signature botanicals without the alcohol.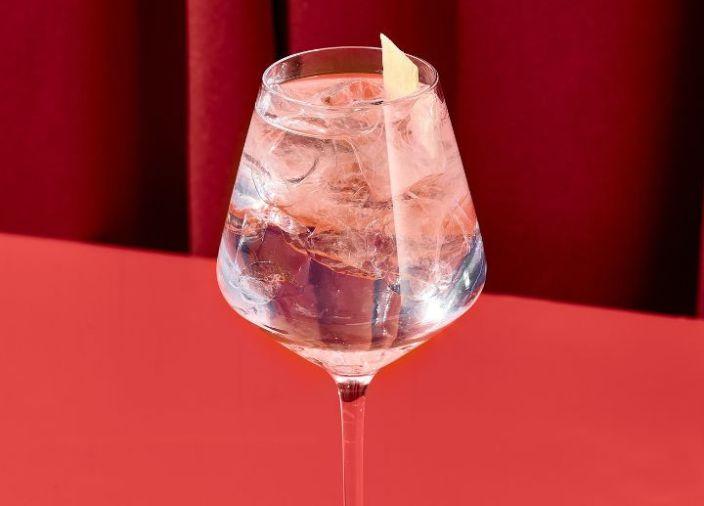 0.0% PINK PALOMA
Fruity and sweet with sour notes, the 0.0% pink paloma is a cross between a paloma and gin fizz, bursting with fragrant flavour.
4. CREATE A ZERO WASTE GIN COCKTAIL
Bartenders are now using  zero-waste practices, which involves using every part of the ingredient to minimize waste. They are repurposing fruit peels, herb stems, and leftover cocktail components to create in-house syrups, infusions, and bitters. This not only ticks the sustainability box, but also introduces unique and eco-friendly flavours to cocktails.
A technique that we use on a regular basis, for example, is oleo saccharum. It dates back over centuries and has made a recent revival with the zero-waste movement. This method involves extracting essential oils from leftover citrus peels and combining them with sugar to create a flavourful and aromatic syrup. It provides bartenders with both a sustainable and unique way to enhance the taste and complexity of cocktails.
As you will discover in the recipe below, oleo saccharumis a great method for emphasising the citrusy notes in Gordon's gin.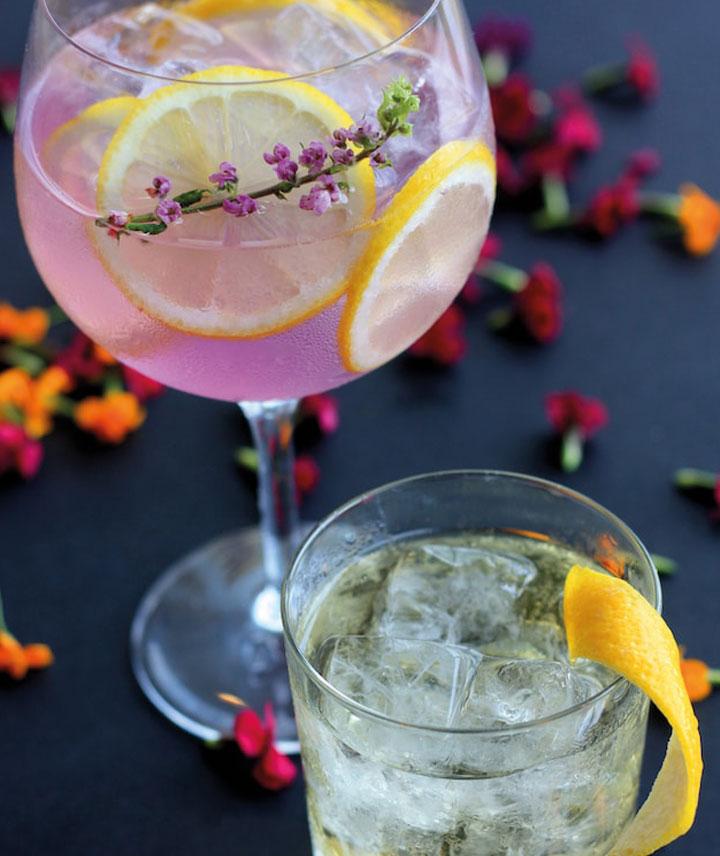 LIDIYANAH'S TWISTS ON CLASSIC GIN COCKTAILS:
Trending Gin Serves To Try
KEY TAKEAWAYS
Ingredients like seaweed, mushrooms, fermented products like miso, can be incorporated into cocktails to enhance umami notes.
Tap into the alcohol-free trend to satisfy the growing number of guests who are looking for a low / no alternative.
Bartenders are now adopting zero-waste practices, which means using every part of the ingredient to minimize waste such as fruit peels and herb stems to create house-made syrups, infusions, and bitters.
For garnishes, opt for ingredients that complement the flavours of the cocktail. Citrus peels, fresh herbs like rosemary or thyme, and edible flowers all add visual appeal and enhance the aromatics of the drink.
By incorporating some of these key trends and experimenting with creative twists on classic cocktails, mixologists can embark on a flavourful journey that will wow customers.
Become a member of Diageo Bar Academy here for free today and get loads of extras, including exclusive access to our free, professionally designed downloadable tools for bartenders and managers - from recipe cards to menu design and more!