Food and Spirits - Making the Perfect Pair
Learning how to pair food with spirits is one of the best ways to excite your customers and smash their expectations.
Estimated reading time: 7 minutes
When pairing spirits and alcohol, understanding flavours and how they play together is key. Taste preference is completely unique, but there are top tips when it comes to matching up food and spirits in the most delicious way! With the rise of the craft spirits and the artisanal cocktail movement, pairing food and spirits in innovative ways can help increase spirit sales.
One reason to learn more about pairing food and spirits together is to smash customer expectations and heighten the drinking experience. Customers love something experiential. Try and engage as many of their senses as possible to elevate the overall experience and create something special. Carefully selected spirits that complement the dining experience are key.
Look for subtle ways to exceed customer expectations and create a memorable experience. If you are passionate about flavour and can deliver powerful food and spirits pairings, it's easier to increase the average spend per customer. This obviously boosts profitability and creates an experience to remember.
VASILIS KYRITSIS ON HIS FAVOURITE FOOD AND SPIRIT PAIRINGS
Food and Spirit Pairing in Your Bar
A simple way to add food and spirits pairing to your bar menu is as aperitif and digestif pairing. Carefully curated aperitif and digestif suggestions can unlock a wealth of revenue opportunities. This easy tip not only has financial benefits; opening up your menu to food and spirit pairing exceeds all customer expectations and creates a more exclusive experience.
There's lots of room for experimentation with aperitif as the customer's palate is fresh and responsive when they first enter. So, be creative – draw out flavours of appetizers or small dish plates.
Aperitif Pairing
Crabmeat salad made with avocado, green beans, cherry tomatoes and lime
Gordon's Gin and slimline tonic, garnished with a grapefruit slice
Seafood is an unbeatable complement for gin and tonic. This aperitif pairing complements the floral and herbal notes in a classic gin and tonic. Gin also makes for an excellent palate cleanser, so you're onto a real winner here.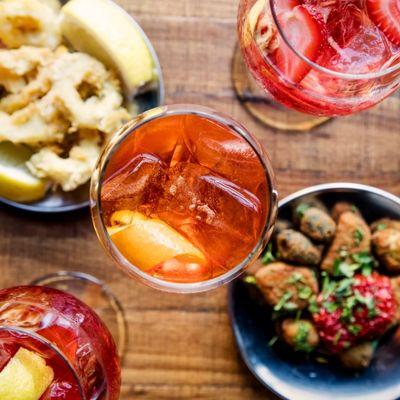 Digestif Pairing
Fermented and pickled vegetables
"I always like to offer that combination to my guests. The herbal flavour of vegetables (for example carrots and cucumber) pair so well with the citrus character of Tanqueray No. Ten. The acidity from the fermentation of vegetables first and the pickling a second time adds a layered sour character and that completes the whole experience of a negroni and gives more complexity."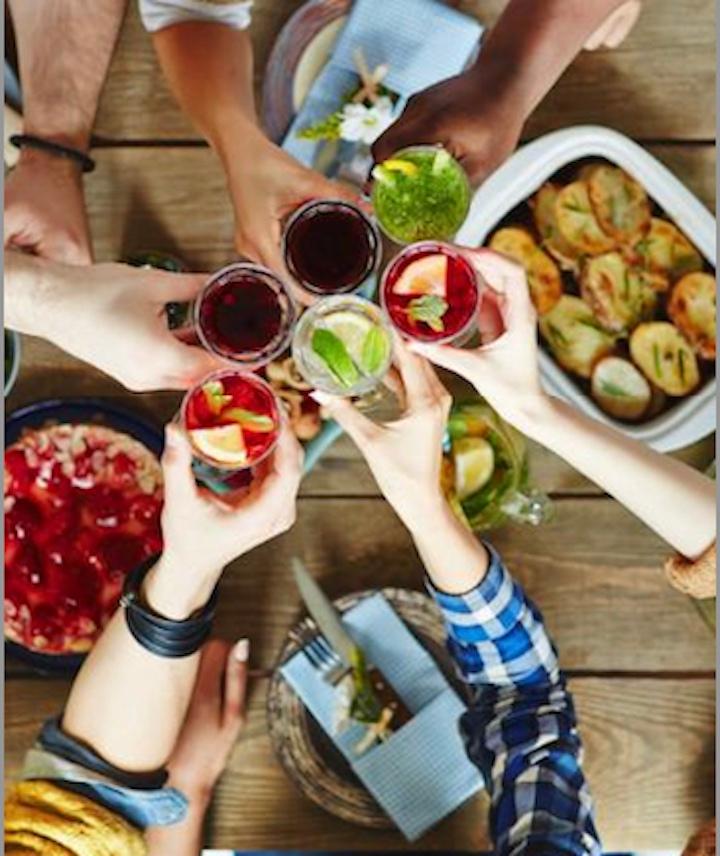 Create bar and drink menus
How do we add spirit and food pairings to our bar menu? Well, we have three ways to get you started.
Establish common words to describe both your food and spirits helps with introducing food pairings to your bar. It should be obvious on your menu which food matches with which spirit, so make it clear and place spirits alongside dishes they complement.
Reduce your waste and create one menu, rather than a separate menu for food and another for drinks. This will make it more likely guests will order both a food dish and a drink, maximising profitability.


"At Clumsies we love having all of the menu on a page. The food we want to highlight comes first, then the drinks that complement those flavours. We keep our ingredients simple on the page. We only mention the main flavours to keep people interested. Especially during a reduced service, I would strongly recommend a smaller appetizer menu. This should be a combination of spirits and bites of bar food starting with lighter flavours."

If you are passionate about flavours, there is room here for you to explore different options and your excitement will show up in both your food and drink offerings. A creative food dish, or a particularly attractive appetizer might be the key to getting a customer to order an aperitif, plus who doesn't love a waiter recommendation?
Top Tip: Recommending products with real enthusiasm makes customers feel welcomed and valued. People love stories about their drinks - you could talk about the unique ingredients, the brand's heritage or the inspiration behind your signature serve.
Encourage customers to experiment
Conducting a customer survey can help to inspire your menu. Ask your guests which spirits do they think work best with which dish and encourage them to experiment. This will also help to create conversation around food and spirits pairings, helping them to think outside of the box.
Involving your guests will undoubtedly elevate your customer experience and enhance your reputation.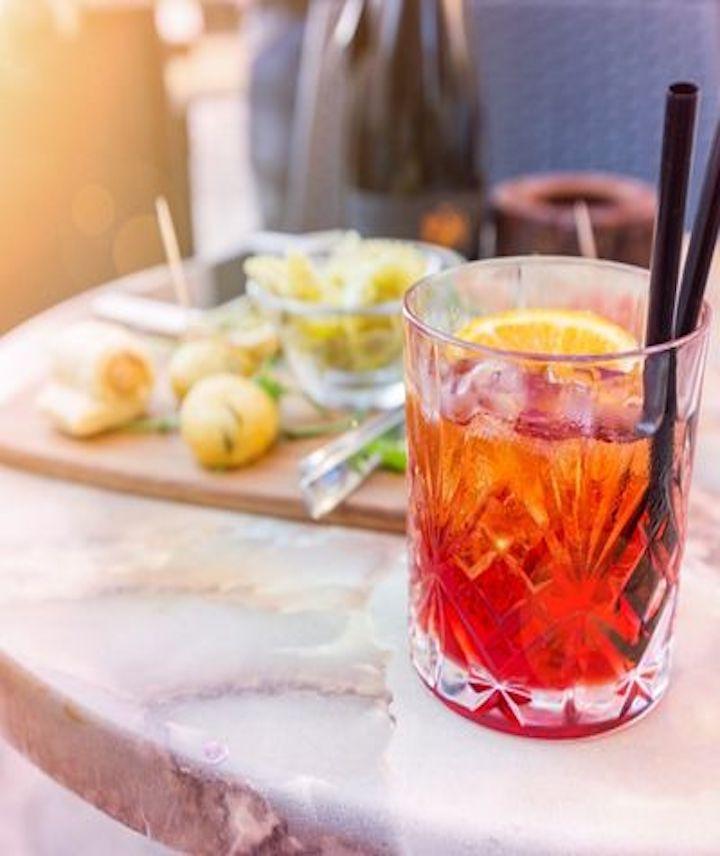 The Expert's Perfect Pair
"Part of The Clumsies' undeniable charm is the ease with which it can do so many things so well. It's just as comfortable as a spot for a morning coffee and breakfast as a place in the evening to drink some of the most inventive cocktails that can be found anywhere" –  The World's 50 Best Bars
Key Takeaways
The ultimate dining experience is when the bar and the kitchen are working well together.
Pre or post meal moments are a great opportunity to introduce guests to something adventurous and encourage them to experiment with flavours.
A great aperitif will be an exciting start to your guest's experience, whilst the digestif will bring everything to a satisfying close.
Develop a language of flavour, this will help staff to introduce different pairings in an authentic way and show their passion for flavour.
A well curated menu with food and spirits made visible will enhance the customer experience and maximise profitability.