Add Punch to your Menu with Batch Cocktails
Spring is here and with it comes plenty of opportunities for large group celebrations, including Easter, Mother's Day, graduations and other special occasions.
Bright, refreshing flavors are in season and customers will be looking for what's fresh and new. Wow them with the theatrics and sociability of a group serve. A growing trend in bars and restaurants across the country—perhaps due in part to the resurgence of tropical cocktails—batch cocktails are the latest "big" thing. From punch bowls and pitchers to 48-ounce martini glasses, patrons are drinking up this trend. Communal cocktails are particularly enticing to Millennials, who love shared experiences
With so many group celebrations blooming in the spring, there's no better time to serve up batch cocktails.
Get Inspired
Be creative with the shareable cocktail trend. Pair the style with other popular cocktail recipes for a unique and attention-getting mashup. Also consider using unique vessels, adding fresh or exotic ingredients, and upping the ante with premium spirits. The sky's the limit.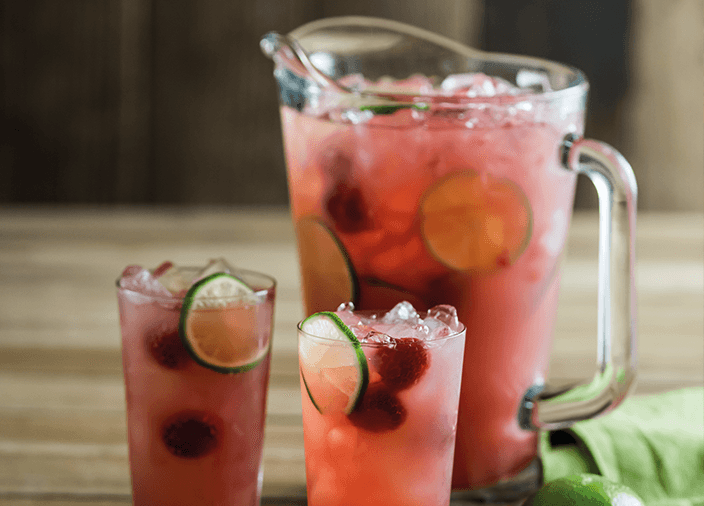 Mix it up with Vodka
Start with a quality spirit, such as Smirnoff No. 21 Vodka, the World's No. 1 Vodka. Triple distilled and ten times filtered, its smooth flavor mixes easily into cocktails. Also available in a wide variety of flavors, Smirnoff is the perfect cocktail chameleon. Switch up a traditional Vodka cocktail with a flavored version to create new twists on old favorites. This Smirnoff Strawberry-Ade recipe is sure to be a crowd-pleaser on a warm, spring day.
METHOD:
Mix 1.5 cups Smirnoff Strawberry with 3 cups of lemonade.
Serve in a pitcher or drink dispenser for groups of 8
Have Fun with Rum
Fruit juice. Rum. Good times. The hallmarks of the original tropical trend are just as enticing when it comes to today's batch serves. And what better choice to add a tropical twist to your cocktails than the #1 Selling Spiced Rum in North America, Captain Morgan? Join the ranks of the best and serve up this Captain's Punch, captain.
METHOD:
In a large-format punch glass filled with crushed ice, combine 1.5 cups Captain Morgan Original Spiced Rum, 2 cups pomegranate juice, 1 cup orange juice, .5 cup lime juice and .5 cup spiced simple syrup. Then stir to combine.
Sprinkle a mixture of ground coffee and nutmeg on an orange slice to garnish the glass.
Serves 8 guests.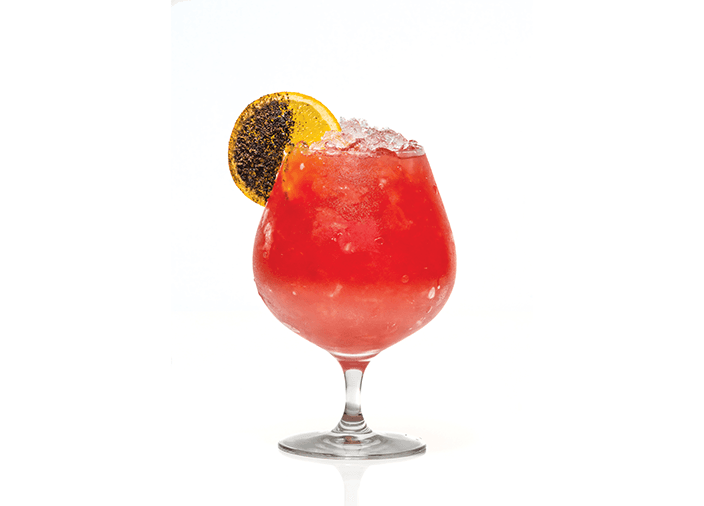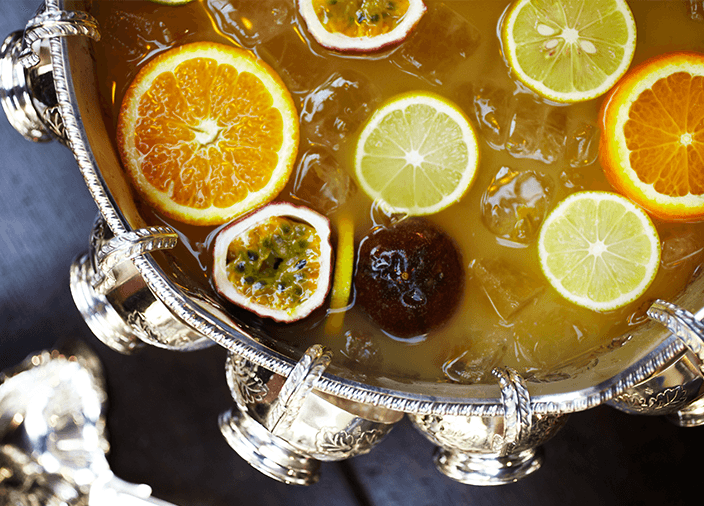 Win with Whisky
One of the most underutilized cocktail ingredients, Whisky can be surprisingly versatile. Sure, we all love Johnnie Walker straight up on a cold, winter day, but with the addition of refreshing fruit juice, ginger ale or club soda it can be transformed into a delicious, elevated springtime cocktail. This recipe, made with Johnnie Walker, the world's #1 selling Scotch Whisky brand, will transport you to sunnier climes and more glamorous times.
METHOD:
Combine 1.25 cups Johnnie Walker Red Label, .75 cup Dry Vermouth and .75 cup unsweetened pineapple juice in a pitcher with ice and stir well
Serve pitcher along with glasses garnished with orange peels.
Get Ahead
The beauty of batch cocktails is the opportunity to craft them ahead of time. By pre-mixing your most popular serves, you can speed up service and allow time to focus on other details, such as presentation.
Just keep in mind that if your particular recipe calls for champagne or any other sparkling ingredient, hold off on adding it to the mix until you're ready to serve your guests. This way, you ensure a delightfully effervescent drink every time.
Perfect your Presentation
When it comes to large-batch cocktails, don't forget the garnish! A little extra care can go a long way in creating a delicious presentation, which will elevate the premiumness of your serve and truly make your drinks shine.
Garnish both your pitcher and glassware with elements that complement your cocktail recipe. Fruits, herbs and playfully printed paper straws all add color and taste appeal.
Be big about Promoting
Last but not least, be sure to let your customers know about your exciting and festive new group serve options. Put them on your menus, create signage and post them to your social media account. You can even encourage customers to post photos of their group enjoying one of your Instagram-friendly batch cocktails.
WHAT ARE YOU WAITING FOR? START SIPPING!
The best way to get started is by testing out different recipes with your staff after hours. Hone your proportions and select some favorites before unveiling them to your guests. Make it inventive, make it unique and, most importantly, make it fun!