Cocktails to Woo Your Guests This Valentine's Day
Seasonal Suggestions
With Valentine's Day approaching on February 14th, we caught up with leading bartender Mido Ahmed Yahi from Café Moderne in Paris to find out how to create the perfect atmosphere, menu, and cocktail serves that are sure to impress your guests on this love-filled day.
Paris—The City of Love
'Paris the city of love' - That description of my city is never more accurate than on the 14th of February. Starting this magical day with café and viennoiseries with your amour, and finishing it in your favorite restaurant & bar with a menu pour deux s'il vous plait will definitely make that day special.
Getting your bar ready for Valentine's Day
I work at Café Moderne, a restaurant cocktail bar in the 11th arrondissement of Paris, and most of the tables are booked in advance of Valentine's Day, as people want to be organized for wooing their special ones. It is therefore very important to promote your bar's special Valentine's Day serves and offerings well in advance of the day itself. You could do this by writing a blog post on your website about how your venue will be celebrating the occasion. Another way to promote the night is by posting good-quality images and details of your offer on your social media channels. You could start using a hashtag and encourage your guests to post on their channels during the night. Special menus are another way to promote the occasion as this gives you the opportunity to showcase the different serves and experiences you have for guests.
A great way to entice guests is to have a special offer/s which, could include food and cocktails. A good idea is to offer guests different serves for different parts of the meal. For example, you could create a cocktail for the occasion that can be offered as an aperitif (see my Les Fleurs du Mal cocktail) or you could offer the perfect after-dinner cocktail.
Don't forget the singles
In our bar, we have lots of couples on Valentine's Day but we also have groups of singles that might want to finish their night with some cocktails. Try to provide a signature serve for singles and ensure they feel just as special!
Atmosphere & Serves on the Menu
On Valentine's night, love is definitely in the air at Café Moderne. We do not fill the room with Valentine's décor but we do carefully select les cocktails du jour! We offer guests two serves of a cocktail inspired by an iconic couple. This is a great way to promote a cocktail serve and make the night feel extra special. Every year we add another cocktail inspired by a couple to our Valentine's Day menu. The drinks menu is a great way to make recommendations to guests and you can offer it to guests alongside the food menu or you could offer a combined menu that showcases some food and cocktail pairings.
Below are a few examples of cocktails that are great to serve on this special occasion.
Les Fleurs du Mal
Introducing Les Fleurs du Mal, an exquisite cocktail that transcends the ordinary. Served in a delicate coupe glass adorned with a flower-shaped lemon zest, it's the quintessential aperitif to elevate your palate.
Les Fleurs du Mal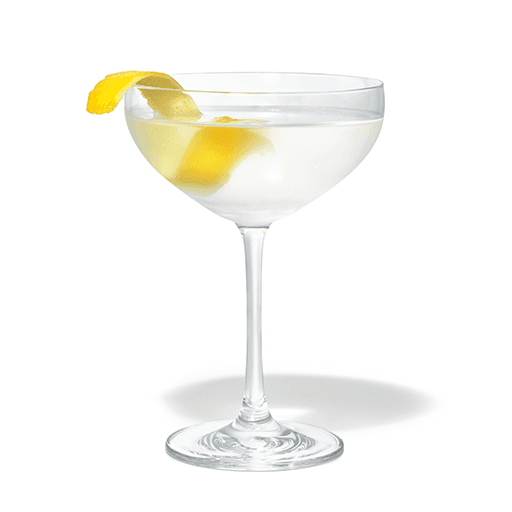 La Hacienda
Enjoy the vibrant allure of La Hacienda, a tantalizing cocktail is expertly shaken and double-strained into a glass rimmed with salt and dry ginger, delivering a taste of exotic elegance with every sip.
La Hacienda
Cherie Sherry
Introducing the Cherie Sherry, an expertly mixed cocktail that creates a fresh-tasting symphony of flavors in every sip. Unwind with sophistication as you savor the perfect balance of sweetness, spice, and spirits.
Cherie Sherry