Draft Cocktails
Ask the question "What do you have on draft?" and most people think beer. But things are changing… Draft Cocktails are, officially, a thing. A good thing. Here's what you need to know to tap into a new profit stream and let the cocktails flow. 
THE PULL OF DRAFT COCKTAILS
High-volume venue? There's nothing like having cocktails on draft to handle demand. Make no mistake: whether they're classic, on-trend, or in-house specials, these large-format beverages are people pleasers, people.

Goodbye waiting game. No one wants to wait too long for a cocktail—guess what's ready in minutes? Draft cocktails.

Home or away. Cocktails on tap ensure consistency for guests, whether they're on-site ordering more rounds, having beverages delivered, or taking out.

Time savers. The ease of service creates a lot more time for guest interaction and cuts down on prep work and back-bar tasks.

Waste not. Draft cocktails use a lot fewer ingredients which not only means less waste but an opportunity to reduce operating costs.
TOOL CHECKLIST
Aside from a tap, more on that below, it comes down to basic cocktail-making equipment. Chances are you probably have most of these tools on hand already, but just in case, our experts put together some recommendations. 
TAP INTO A SYSTEM
Draft cocktails can be made wherever there's a tap—it's really about working with whatever system you have. Whether your venue has a Cornelius Keg, Long Draw or Direct Draw system, you can create any draft cocktail you want—check out our breakdown. Before beginning, there are a few things to remember: Take into account what it means for your profit margin if you were to add or convert a tap. Revisit your systems' user manual or consult with your operations manager for a proper hook-up to ensure the best results. It's imperative to make sure all taps, kegs and lines are well-maintained and cleaned on a regular basis. And don't forget to test your tap and adjust the spout and CO2 to achieve the desired carbonation level. Finally, it pays to have a well-trained staff. All staff, including prep, bar, and service staff, should be trained on how to serve and how to sell your draft cocktails.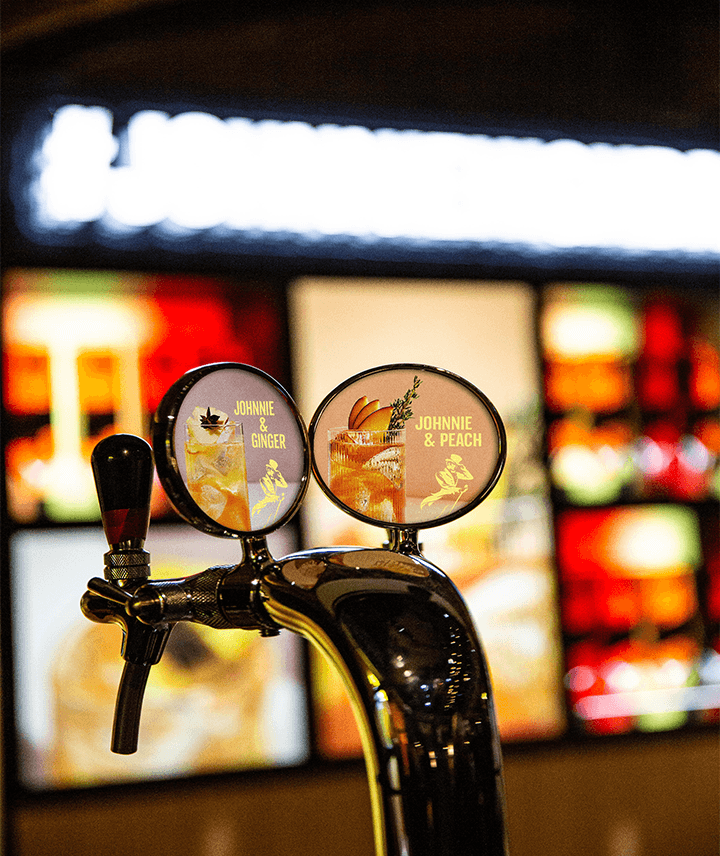 THE DRAFT CRAFT
Now for the fun part…the cocktail. Really, it's up to you, but there are a few tips & tricks before you draft: 
Use shelf-stable ingredients—freshly squeezed citrus sounds good, but it degrades the line.

 

Consider natural essences instead of making an infusion – this helps with the overall consistency of your cocktail.

 

Put on some pizzazz—unique glasses, garnishes or add-ins help set the mood of the cocktail, create a visually rich experience for the guest and make it feel truly custom. These wow factors help set your bar apart from the rest.

 

Switch things up: rotating cocktails on tap or creating one unique to your venue is a great way to drive orders while giving returning guests new experiences. Plus, highlighting a new draft cocktail on your venue's social feed can help generate traffic and increase revenue.

 
TEST & TASTE
Always test your tap and adjust the spout and CO2 to achieve the desired foam level. Lastly, taste the cocktail to make sure it's the right balance of ingredients — a delicious draft cocktail will always leave a very good impression and that's the key to keep guests coming back again and again.
And now you have the line on draft Cocktails.