Time to Chill Out - Adding Frozen Cocktails to your Menu
Name a better duo than summertime and frozen cocktails – we'll wait. Whether your restaurant boasts outdoor seating or not, frozen cocktails are the perfect way to appeal to a wide range of consumers while boosting your profit margins. Now, frozen cocktails don't mean less sophisticated recipes – in fact, frozen cocktails can add a cool, laid-back breeze to any high-end cocktail menu. And for the casual neighborhood bar, frozen cocktails can become as obsession-worthy as those delicious fries. Take a look below for a few of the top reasons you should incorporate frozen cocktail recipes into your menu this season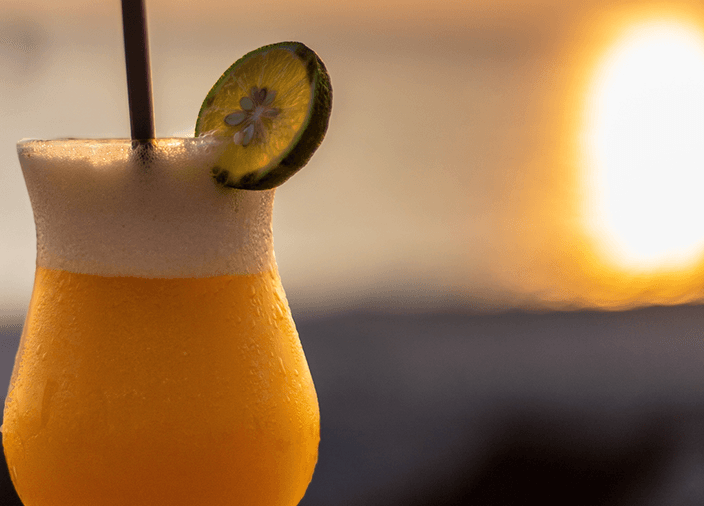 Increased Profits
According to market research, frozen cocktails have experienced huge growth in the past ten years, due in part to their convenience and appeal to consumers between the ages of 21-40. Though frozen cocktails naturally experience seasonal pushes that may affect their popularity with your consumers, they may have a huge financial impact when used effectively during the right times.
So why aren't all bars and restaurants taking advantage of these profitable concoctions? At first glance, frozen cocktails may appear to cost more upfront compared with other drink options. When you factor in the investment in a frozen machine coupled with the time and money associated with set-up, expenses can appear to add up quickly. Don't let that sway you! Frozen machines are a costly investment upfront, but if you take a step back and analyze the daily break-even, you'll see it come out to only about $3.00-$5.00 a day, on average!
Save time and money
Also, let's not forget that frozen cocktail options can actually save time and money in the long run. Given that frozen cocktails are prepared ahead of time, these frosty treats also speed up service by offering prebatched recipes for quick and easy distribution. This time-saving cocktail can allow your team to prepare and sell many more in the same amount of time – leading to increased profit potential for your venue. Plus, these specialty options traditionally earn between a 65 – 70% profit margin – which is considerably higher than many other offerings. And, we all know what that means - comparably higher gross profits for your bar or restaurant!
Buzzworthy Recipes
Offering a selection of premium frozen cocktails, especially if your state allows takeaway, is a surefire way to drum up business. Known for their bright summer colors, over-the-top garnishes and unique glassware, the frozen cocktail aesthetic is a recipe ideal for social sharing. By featuring these eye-catching cocktails, you're sure to ignite organic social-media posts, selfies, and pure word-of-mouth recommendations
Want to take it a step further? Integrate your frozen concoctions into your social media strategy by rewarding consumers with a complimentary cocktail if they snap a photo and tag your business. Social media presence and reviews are often the first impressions guests have with a venue - in fact, a whopping 89% of consumers feel that their choices are conditioned by online reviews! Put your best foot forward by inspiring positive conversations about your bar and your delicious summer cocktails online. After all, the images and representation of your bar's atmosphere, quality and offerings are crucial to establishing trust, inviting new customers and developing a recurring base of loyal customers.
Evolved Practices
In the current on-premise landscape, bars and restaurants have been taking the opportunity to rethink some of their normal procedures. For example, in order to comply with ever-changing regulations, it's crucial that we identify ways to minimize touchpoints and increase overall sanitation. Enter – the frozen cocktail!
Since the preparation for frozen cocktails calls for the recipe to be prebatched, the process naturally minimizes contact with ingredients and decreases the touchpoints between bartender and customer. As a result, this type of cocktail reduces the chances of contamination while also offering a quality-controlled experience for each consumer. Additionally, the machines themselves are super easy to clean! As opposed to traditional bartender tools, which can only be effectively disinfected at 100ºC/212ºF, the outsides of machines can be sanitized effectively and easily with common surface disinfectants.
But wait, there's more! If you're looking to contribute to a more hygienic consumer experience, you can also leverage closed packaging, such as to-go cups, to serve these frozen delights to consumers both at the bar and at home! Simply dispense into take-away containers with lids, handle with gloves and deliver at a no-touch point for minimal contact with surfaces and staff.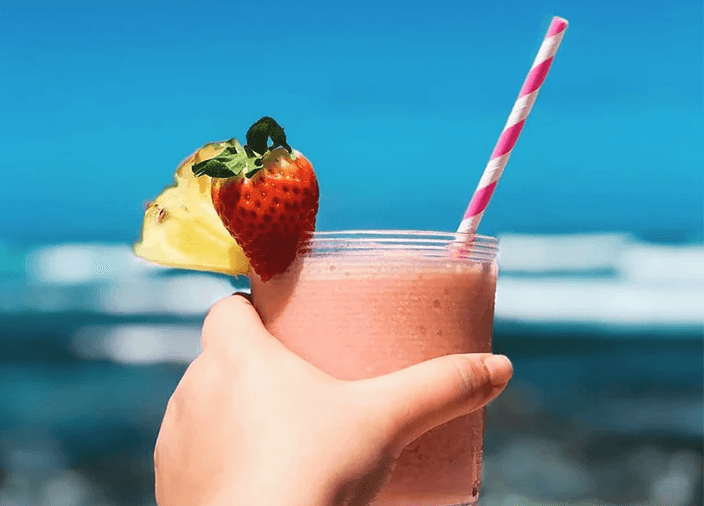 Summary
Given that frozen cocktails can increase your bottom line, drive organic social-media exposure, and provide a more hygienic experience for your customers – they're truly a no-brainer! As the summer nears, get creative with your menu to showcase premium spirits in unique ways. Collaborate with your bar team and inspire their creativity! Why not test out some funky new glassware or adorn your delightful frozen treats with more to love?! Not only will frozen cocktails add liveliness and fun to your menu, but they also drive profit margins and increase consumer traffic to your establishment during this key season.
Peni'Chillin Slush
Introducing the Peni'Chillin Slush – a sensational batch cocktail that transforms your summer experience! With its unique blend and a dash of aromatic bitters upon pouring, it's more than a drink – it's an invitation to savor the season's coolest vibes while elevating your establishment's allure.
Frozen Irish Coffee
Enjoy the Frozen Irish Coffee – a delightful fusion of Baileys Original and rich coffee, expertly blended and frozen to perfection. Elevate your summer menu with this refreshing concoction that not only tantalizes taste buds but also boosts your profits. Each individual pour is adorned with aromatic coffee beans and a hint of cinnamon, inviting your customers to savor the season in style.