Premiumization
The trend for customers to choose (or trade up) to higher quality products and experiences – is an opportunity for venues, which can offer higher quality spirits within cocktails; encourage customers to try an upgraded alternative to their usual drink; or elevate a drink by curating its story and provenance.
Estimated time: 3 minutes
Premium products are flying off the shelves faster than ever – a result of the trend towards premiumization, where guests choose or trade-up to a higher quality option. Often this is a case of 'quality over quantity', with customers being more selective, and opting for the experiences that deliver the true feelgood factor.
In the on-trade, premiumization is all about providing your guest with the opportunity to elevate their experience in your venue, from the physical environment to the food and drinks available. If your guest leaves having tried something new that was as good or better than their usual choice, they'll remember you for it and return soon!
Premiumization also gives your venue the chance to incrementally increase profits through a higher spend per head. By highlighting your ability to elevate a guest experience, you can build the guest's trust via enthusiasm, authenticity, and excitement around your menu offerings.
"Always give people more than they expect".
Nelson Boswell
These offerings can open you up to a broader range of customers, introducing you to a new customer base and keeping you relevant in the current market.
Premiumization can be driven in 3 primary areas:
Physical menus

Digital menus

Staff
In this article, we will discuss how your menus, supporting POS and especially staff, can drive increased spend per head and brand awareness. Before we dive in much further, let's always remember to adhere to the responsible service of alcohol.
Now, let's look at five (5) common opportunities that we have in our venues for premiumization: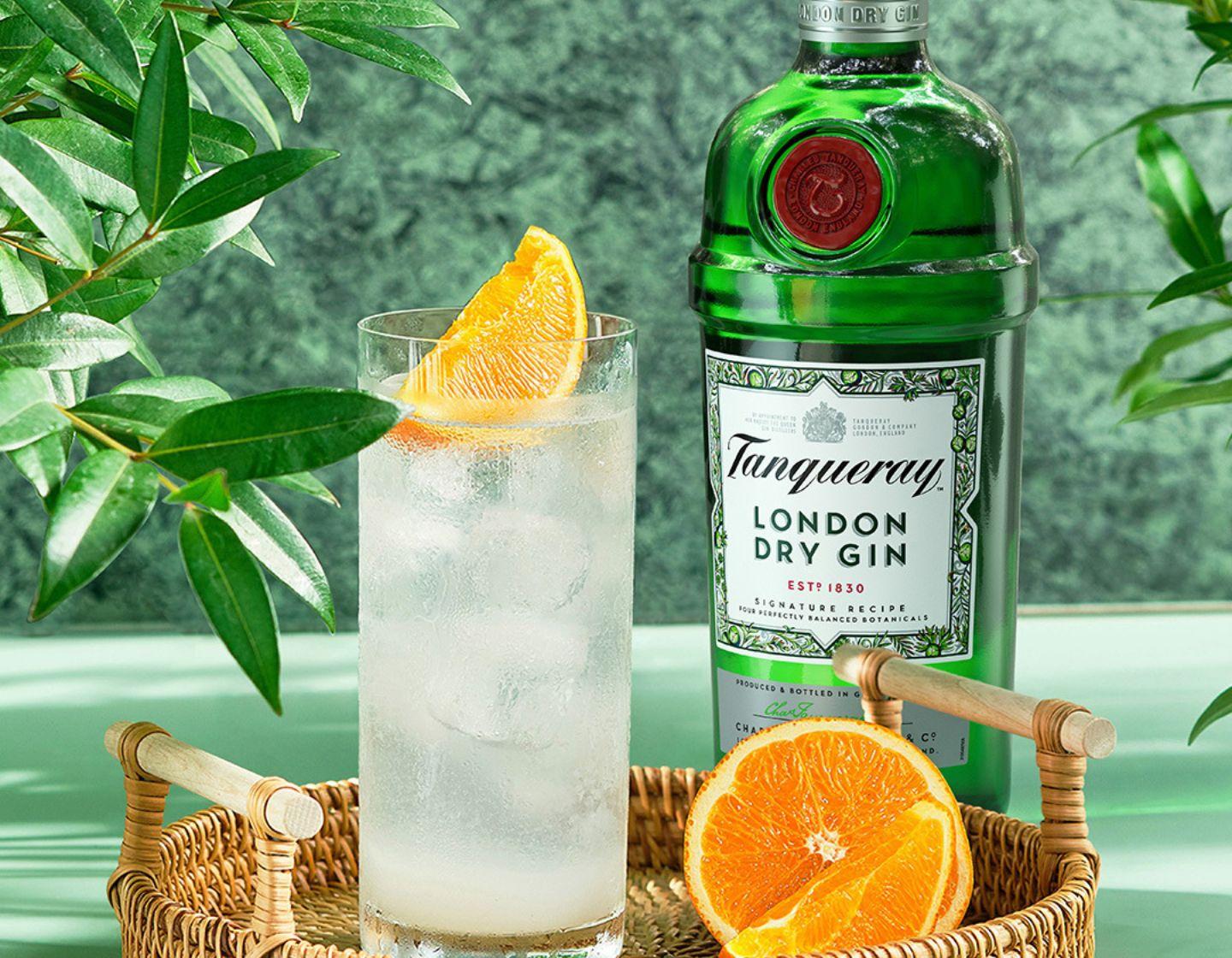 Spirit Trade-ups
"CGA found that over half (52 per cent) of consumers would be willing to 'trade-up' to a more premium product following a recommendation from a bartender or server." CGA On-Premise User Study, March 2022 
Well-trained staff will always be your best choice for offering trade-ups. When your guest has ordered a Martini, they should be confident in talking about the benefits of using Tanqueray No. TEN Gin, over Tanqueray London Dry Gin. Being able to verbally educate your guest about the flavor differences between two iconic products is often an effective way to offer a more premium experience. Guests love to make their decisions through flavor. 
"Most consumers choose a premium version of their favorite brand before trying a new one." (vfi, 2006)
Using Digital Menus to Encourage Upgrades
This can also work well in a digital menu experience, where the user has the chance to visibly see the product, or even the cocktail option they can trade up to, making their decision through an eye-catching digital platform. Digital menus can also give the user quick and easy access to the venue's premium spirit offering, cutting out waiting time in a busy venue. 
For example, your guest may be considering a generic tequila blanco with lime and soda, but with the aid of the digital menu, a choice to upgrade to a Don Julio or Casamigos Reposado Paloma has presented itself on either a drop-down screen or as a highlighted serve on the menu. Now, the guest can be encouraged to choose a premium drink through your digital menu.
Premium Cocktails Premium Language
60% of on-premise visitors say they are likely to pay more for what they perceive as a better-quality drink. CGA On-Premise User Study, March 2022.
Being able to offer premium drinks with premium ingredients at your venue, isn't necessarily anything new for your guests. What is new is how your guest will get to know they are available. Whether they are found on your menus (physical or digital) or displayed on POS throughout the venue, there needs to be something that draws your guest into a premium experience.
In top performing venues, the featured product can generate up to 10% of total revenue. Me&U - leading Digital menu service.
Elevating a Drink's Descriptor
Your POS could be anything from a table topper, a QR code attached to a menu insert, through to your drink offering being artistically displayed on a branded wall or chalkboard in your venue.
Whatever way your guests read your menus; their decision is often made by talking to them through flavor descriptors. They should be drawn in through the language being used, or as they are also known, sizzle words. These are key flavor descriptors that help educate the guest on the excitement and benefit of choosing the premium drink option.
E.g., Guatemala's finest rum, Ron Zacapa 23, has been expertly paired with decadently caramelized pineapple skins and salted raisins. It's all about drawing in the guest by using premium descriptors and language.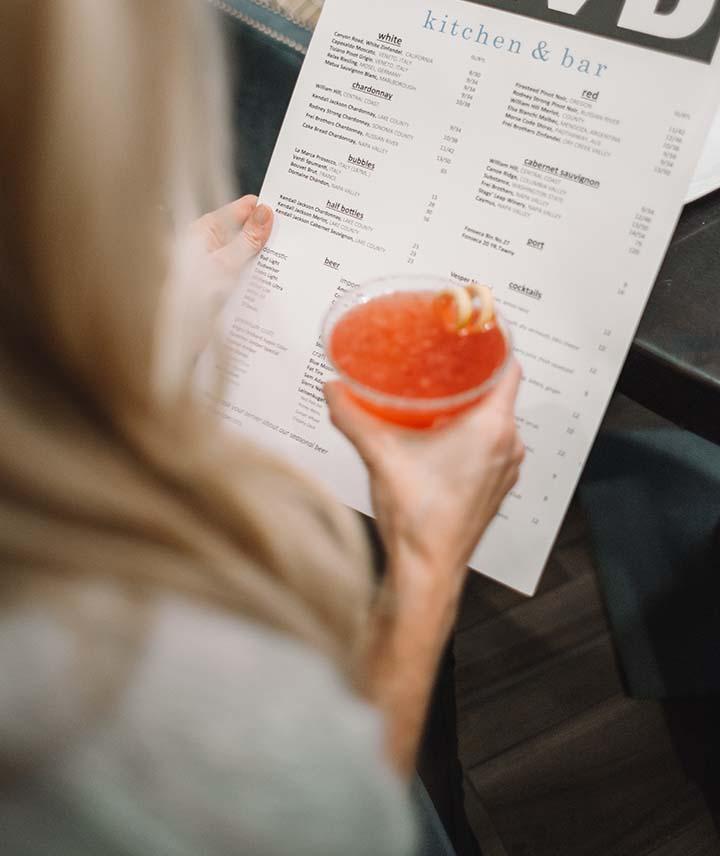 Premium Presentation
Another way to guide your guest towards premiumization is by utilizing drink-specific or premium vessels for your premium drinks. Also, the use of eye-catching garnishes and colors. Your guests will first experience their drinks with their eyes before they have had the chance to smell or taste them. It's this attention to detail that fills your guest with intrigue and confirms their premium choices. Often the best-looking drink is the best-selling drink. 
It's super important to be aware of what has already been offered to a guest. You should never double upsell in the same transaction and should be mindful of your guest's responses and body language. 
Spirits Flights
Spirit flights or tastings are a fantastic way to introduce your guests to the wide range of incredible premium spirits that you have in your venue. Themed flights are designed to offer a variety of styles and flavours of premium beverages. The kind of drinks that one person likes obviously highly depends on their taste, and these are great opportunities for you to engage with your guests about their preferences. These can be offered through your in-venue POS items or displayed on a menu as a physical insert or as part of the curated drink offering.
For example, if a spirit flight is offered via your digital menu, this could be a wonderful way for your guest to interact with the menu interface and curate their own flight from a list of pre-selected premium spirits.
Never forget that your staff will be paramount in building excitement around these flights and premium moments. Ordering a spirit flight should mean receiving a premium service from your team, the bartender can guide them through the flight discussing the brand and other information about that liquid along with helping them to find flavor notes.
Flights are also a terrific way to sell stock that may not move as often as other products in your venue. Slow-moving products in a venue can be due to having a higher cost, or potentially, the guest isn't yet educated on the product. Smaller serves of a premium liquid, as part of a flight, are a fitting example of being able to display premium offerings in your venue.
Reservations
If your venue uses a reservation system, this is an efficient and effortless way of keeping your guests aware of what premiumization opportunities are available to them in your venue. These premiumization opportunities could be as simple as offering your guests the opportunity to pre-order drinks for their arrival. Through premium drink recommendations, these beverage selections work just like an 'add-on' to their booking details.
Also, a premium drinks package offer could be shared via the booking platform, which gives the guest information about what is available to them, helping them to better understand the type of premium experience on offer.
Events
If your venue is promoting a specific event, (e.g. Valentine's Day) - whether physical or digital events, ticketed or free – there is the opportunity to engage in premiumization through your specific offerings for that event.
Get your guests involved in ordering some drinks on arrival, showing them a few options that range from regular menu items to specially created serves. These promotions encourage consumers to trade up for these 'special occasions' giving them a taste of premium serves that they wouldn't otherwise have tried.
Summary
Premiumization is about elevating the guest experience, so every venue should consider where they can offer customers the opportunity to upgrade.
Play to the strengths of staff recommendations, digital platforms and physical menus to offer a wide variety of premium options and you'll see your venue's profits grow.
Key Takeaways
Premiumization is about elevating your guest's experience in your venue, from the physical environment to the food and drinks available.

Premiumization can be driven through three primary areas – physical menus (special events, extended lists of products, premium drinks); digital menus (trade-ups, add-ons, premium drinks); and staff recommendations (trade ups, daily specials, premium drinks)

Offering unique and unusual presentation for premium drinks is way to add intrigue and encourage your customer to try a more premium cocktail.

Use your reservation system to your advantage and promote your premium offerings, such as seasonal events.